For Danielle Brooks, starring in the current Broadway revival of August Wilson's "The Piano Lesson" is a poignant reminder of where her career began—and how far she's come. The actor is playing Berniece, a young widow keen on preserving her ancestors' legacy by holding onto the titular piano, a family heirloom that her enslaved great-grandfather decorated with carvings of their family's history; her brother Boy Willie (John David Washington), however, wants to sell it. Although this is the first time Brooks will play Berniece in a major production, she's carried the character in her heart for almost two decades.
Brooks discovered Wilson's work as a 15-year-old student at the South Carolina Governor's School for the Arts and Humanities, where she was part of a two-year program that she describes as "a mini Juilliard," in which she trained in acting, dance, singing, and the visual arts. She was the only Black girl in her acting class, and at that point, she'd exclusively had white teachers. She first encountered Wilson's writing in a book of monologues senior students used to audition for college.
When she read a passage from "Jitney," she connected immediately with the playwright's words. "I knew these people. It was how my momma and aunties talked," she remembers. Captivated by his work, she decided to read "The Piano Lesson." Having recently lost her grandmother and godmother, she immersed herself in Wilson's electrifying story.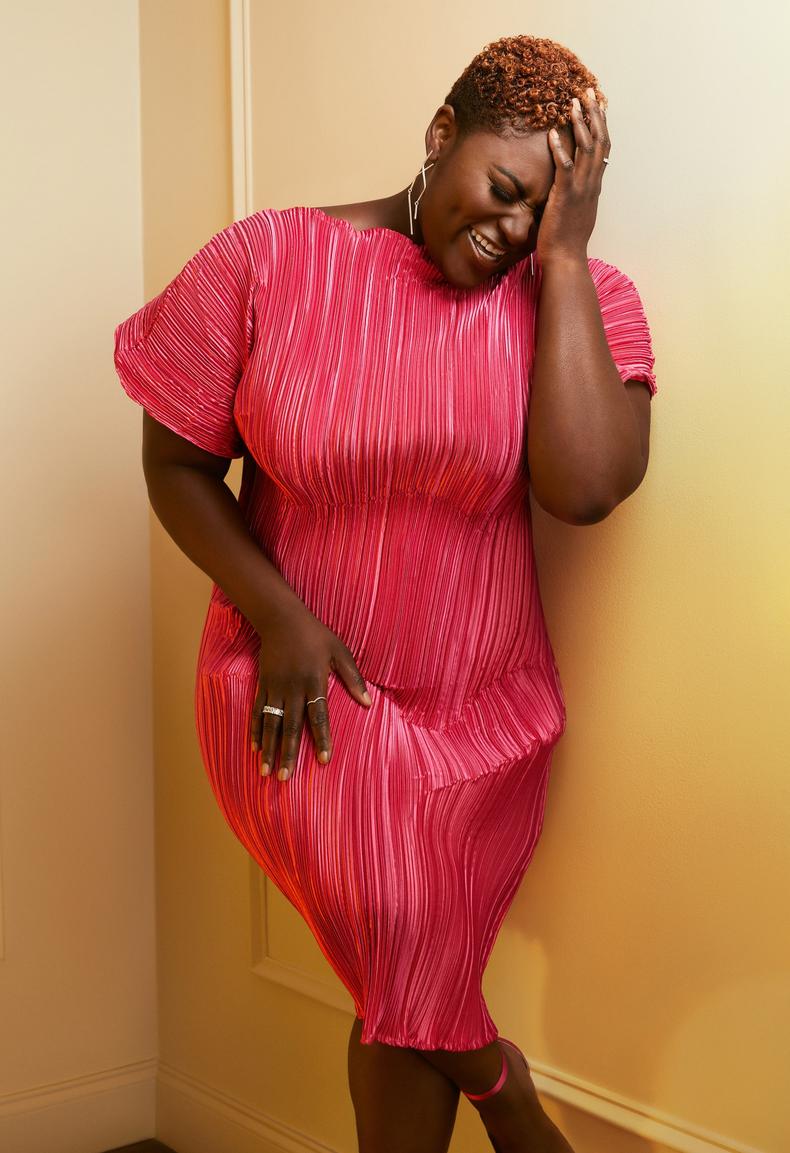 "These people who were once here now had become ancestors, and I could feel their spirits with me," she says. She felt enveloped by their presence, she says, when, at age 17, she auditioned for a spot at Juilliard using one of Berniece's monologues from "The Piano Lesson." When she was preparing for the audition with her teacher, she noticed at one point that tears were streaming down his face. "This white 30-something man was bawling over what I perceived as a Black story," she says.
It was at that moment when Brooks realized that, despite not being taught as widely, Wilson's work was as powerful as that of Chekhov, Ibsen, and all the other white playwrights she'd studied in high school—and that she wanted to be a vessel to take Wilson's words beyond her community. "That's when I decided I had to do this for a living," she says. "It was transcendent." Brooks was accepted into Juilliard shortly thereafter.
"I was no one's big momma; and yes, I'm funny, but I had more to offer than just being the big funny lady."
There, she assembled her tool kit, training in every facet of the actor's arsenal, "from our physical bodies to our brains." The legendary movement instructor Moni Yakim taught her what would become one of her favorite rituals, stemming from his philosophy that movement and acting are inextricably linked. Students would run around the room, drop to the floor, pick themselves up, then stretch and try to touch the ceiling with their fingers. "I remember being in that class and crying because I really wanted that," Brooks says. "I wanted to reach that goal so badly. He reminded me every day to reach for your goals."
Remembering that exercise helped her as she struggled to find work after graduating. Through audition after audition and rejection after rejection, she couldn't figure out how to carve out a place for herself in a field where larger female actors were cast only as "big mommas" or comic relief characters. "At 21, I was no one's big momma; and yes, I'm funny, but I had more to offer than just being the big funny lady," she says.
In 2012, Brooks auditioned for "Orange Is the New Black," Jenji Kohan's Netflix series based on Piper Kerman's memoir about the year she spent in a women's prison. Though Brooks was initially hesitant to play an inmate, which she felt was a stereotypical Black character, she auditioned for the part of Tasha "Taystee" Jefferson. She decided to bring a sunnier, more cheerful aspect to the character than was depicted in the script. "This woman is fighting through all of her pain with as much light as she can," Brooks says of Taystee.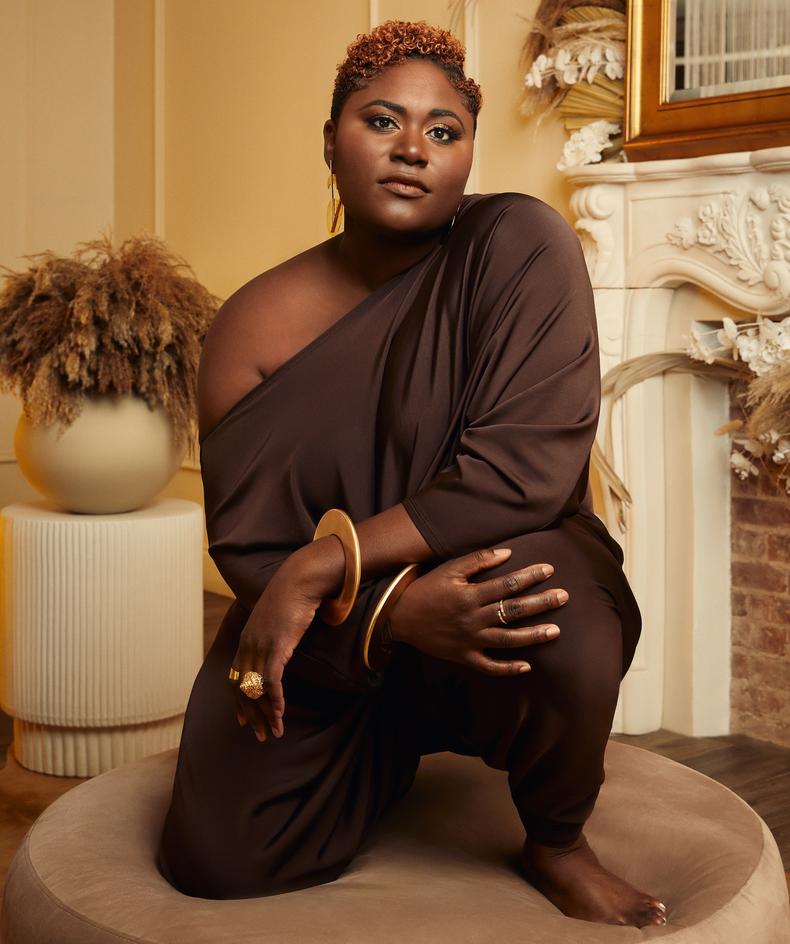 Casting director Jennifer Euston had a similar vision for the character, and told Brooks to think of Taystee as a joyful person. "After realizing we were so aligned, my hesitation went away," Brooks says. She would go on to play Taystee throughout the series' groundbreaking seven seasons, creating one of the most memorable characters in the ensemble.
"'Orange' really changed the game. It shifted my idea of what my career could be," says Brooks. The show gave the actor the push she needed to embody roles that defied conventions and stereotypes. In 2015, several seasons into "Orange," Brooks made her Broadway debut as Sofia in John Doyle's revival of "The Color Purple," which proved to be a full-circle moment. She had seen the original 2005 production starring LaChanze and Renée Elise Goldsberry, and remembered how meaningful it was to see people who looked like her doing what she dreamed of doing.
Brooks is reprising the role in the upcoming film version of the musical directed by Blitz Bazawule, which is set to be released in December 2023. Despite having been nominated for a Tony for her performance as Sofia on Broadway and winning a Grammy Award for the cast recording, she remembers the casting process for the film as a humbling experience. "I was not going to allow my ego to get in the way of this blessing," she says. "I knew there was a bigger purpose for this moment."
Earlier this year, a touching viral video showed Brooks' emotional response as she received the news she'd been cast in the film from producer Oprah Winfrey, who played Sofia in Steven Spielberg's 1985 film adaptation of the Alice Walker novel. "The little girl inside me is jumping from joy at all these opportunities," Brooks says with a smile. "The fact that Miss Oprah [and my "Piano Lesson" collaborators] Samuel L. Jackson and LaTanya Richardson Jackson, John David Washington, and whomever else believed in me is a plus," she says.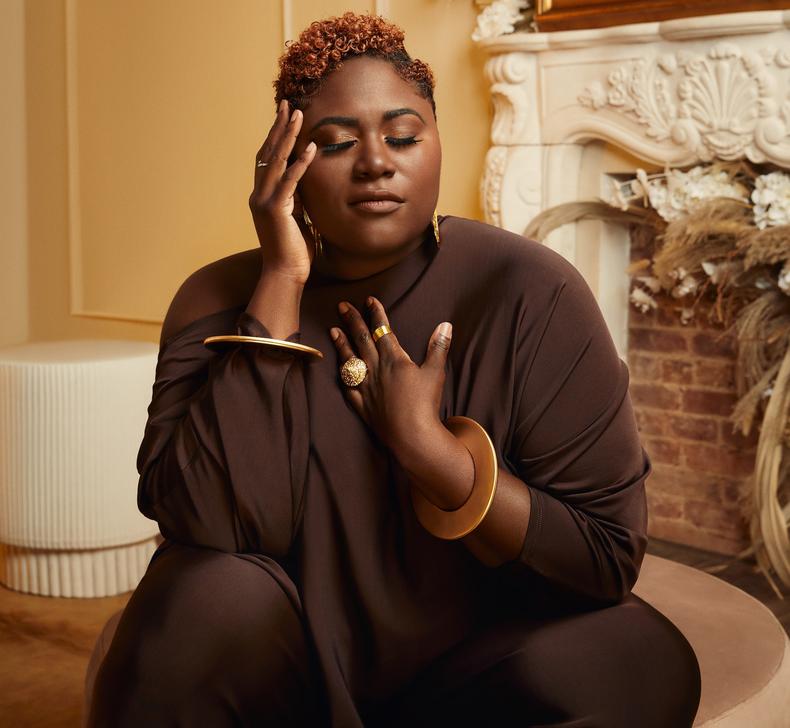 On set for the film, the 33-year-old Brooks found she was bringing a lot more to the part than she did when she first played it in her mid-20s. "I have now lived a lot more of the experiences that Sofia had. Now I am a mom. I am a wife. There's just another layer of truth there that I was able to carry with me. I have six years' more life experience to add to this character, and six more years of professional experience," she says. It reminded her of how much she's grown and how her entire life has helped her prepare for the moment she's in right now.
Besides the grace and light she brings to screen and stage, Brooks' journey serves as an example of how to create one's own path in the entertainment industry. She infused new life into Shakespeare with her magnificent take on Beatrice in the Public Theater's 2019 production of "Much Ado About Nothing," and she displayed tremendous gravitas and conviction as the legendary gospel singer Mahalia Jackson in "Robin Roberts Presents: Mahalia." The 2021 TV movie explored Jackson's profound influence on the civil rights movement.
"Each character needs something different from me," Brooks explains. To play Jackson, she looked back on her own experiences growing up in the church. "The believer in her already lived in me," the actor says. Although she spends as much time as possible with a script, she makes a point of creating a goal for each character and finding her own particular way to tap into it. Lately, she's taken on roles that demand more from her spiritually. She says she believes actors should put care into the roles they choose to play, because "some of them require more on your heart than you can take on."
Brooks remembers a moment from the "The Color Purple" shoot when she had no strength left to repeat an emotionally draining take. "People forget the places in your body and mind that you have to tap into sometimes," she says. Luckily, a conversation with Winfrey pulled her out of that difficult day.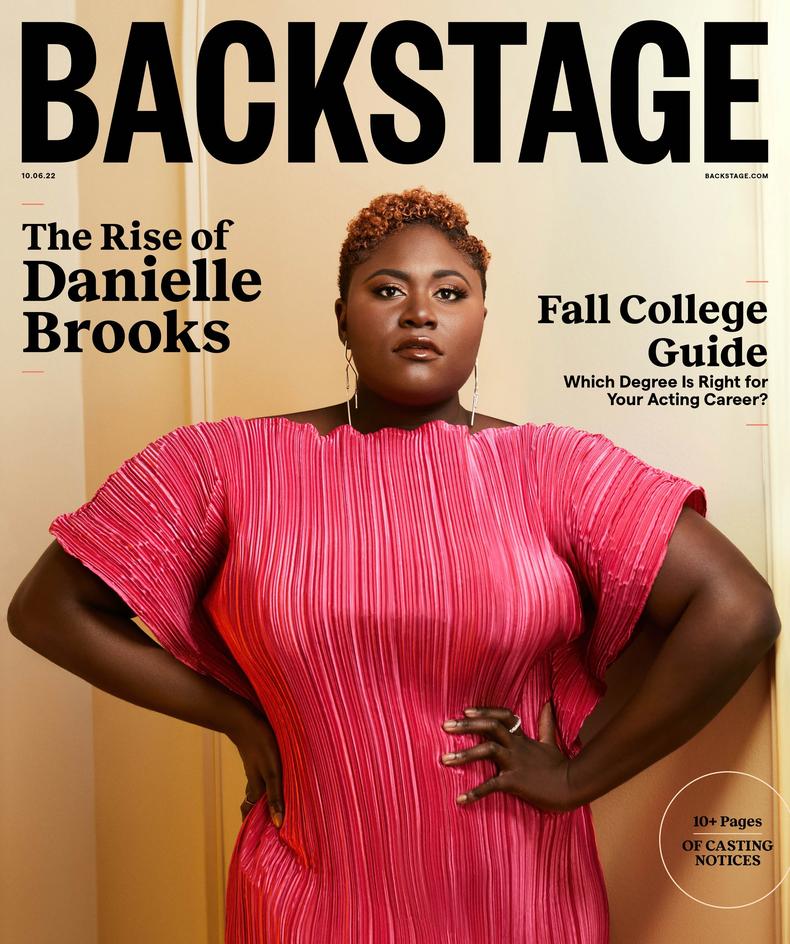 To prevent this kind of emotional burnout, she tries to maintain a healthy balance of drama and comedy. "I don't like to live in any [genre] for too long," she says. She's even added a dose of superhero badassery to her résumé, starring opposite John Cena on the HBO Max series "Peacemaker," based on the DC Comics character. "I loved doing the stunts and working with blue screens," she says.
Brooks returns daily to the grounding practices that help her stay focused and take care of herself. She spends a lot of time with her husband and 2-year-old daughter—"They'll remind you real quick you're not Sofia or Mahalia," she says. Sometimes, she performs a physical action to leave the character behind before heading home, like brushing off her shoulders and arms.
Although her formal training ended over a decade ago, Brooks remains a constant student. She believes that actors continue their education simply by being on their feet and doing the work. "There is no one way of doing this," she says. "I followed the path of opportunity." Next, Brooks would love to direct a play, "perhaps in the next two to three years," and she has been inspired by her work in "Peacemaker" to explore science fiction. She encourages young actors and artists to come up with their own way of doing things. "There are so many formulas and examples to follow," she says.
This story originally appeared in the Oct. 6 issue of Backstage Magazine.
Photographed by Stephanie Diani on 8/31 in NYC. Make-up by Michael Patterson. Hair by Tish Celestine. Styling by Kelly Augustine. Cover designed by Ian Robinson.