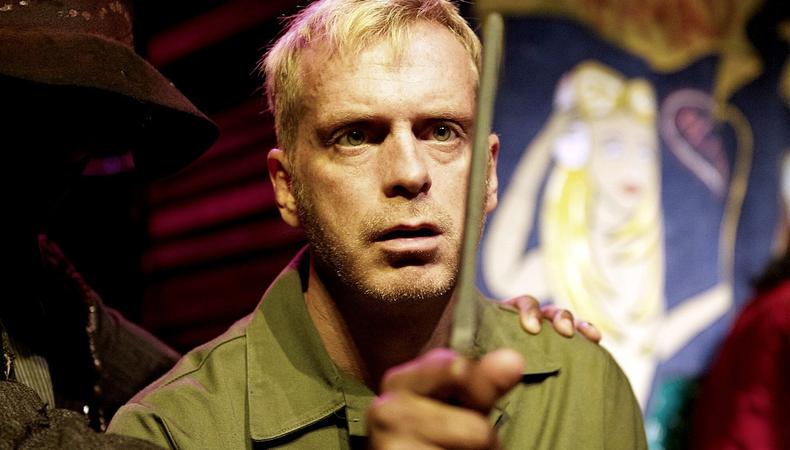 A five-piece ensemble sits prominently onstage for Alkis Papoutsis' staging of Elizabeth Chaney's "Dark Hollow: An Appalachian Woyzeck," her adaptation of Georg Büchner's classic play. Chaney resets the tragedy—about a soldier who murders his girlfriend because of mental instability or societal pressures (or both)—in theAppalachian Mountains. The group offers up a host of traditional and original folksongs, and its presence is both welcome and warranted, as the music adds gorgeous texture to this solid but never particularly inspired version of this sad, familiar work.
There are three notable performances. In the title role, Kevin Kash admirably blends forcefulness with vulnerability and paranoia. Danyel Fulton, in a turn that showcases a sweet singing voice, imbues Woyzeck's girlfriend Mary with welcome feistiness. The silver-throated Nick Mason offers a portrayal of Woyzeck's best friend, Andy, that's touchingly kindhearted.
Presented by Elizabeth Chaney as part of the New York International Fringe Festival at Theatre 80,80 St. Marks Place, NYC. Aug. 10–26. Remaining performances: Thu., Aug. 23, 7 p.m.; Sat., Aug. 25, 1 p.m.; Sun., Aug. 26, 3 p.m. (866) 468-7619 or www.fringenyc.org.
Critic's score: B-