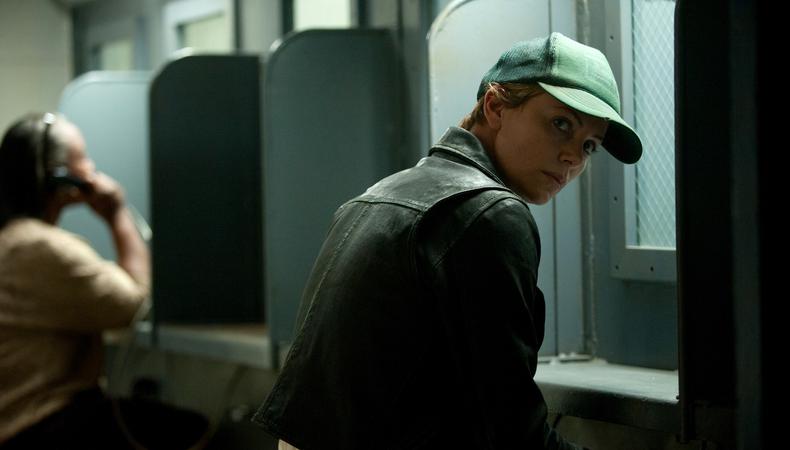 Before "Gone Girl" there were "Sharp Objects" and "Dark Places," novelist Gillian Flynn's first two twisted thrillers. And now the latter hits the big screen in an adaptation written and directed by Gilles Paquet-Brenner.
Paquet-Brenner read the novel "in one sitting" when it was originally published in France and swiftly contacted Flynn. "I think she had a few people before me but they were all into the thriller [aspect]. I was into the characters and the emotion, and I guess that was attractive for her. I think she felt I'd be true to the story and the core of why she was telling the story. The essence."
Flynn agrees, saying that her worst fear was that someone would strip to its most sensationalistic elements her tale of a family torn apart by economic distress and the long-range effects of a brutal mass murder on sole survivor Libby Day decades later. "Gilles was into the characters," she says. "This has been his baby all the way."
After granting Paquet-Brenner the rights, Flynn took the French director on a tour of Kansas City, Mo., to see the unforgiving landscape that haunts Libby, whose testimony put her older brother in prison for the murder of their mother and two sisters. Aloof and a borderline kleptomaniac, Libby is broke enough to take cash to start looking into what really happened on the day leading up to the murders, and realizes that nothing is what she thought. The book is filled with references to Libby's tiny stature, as if she'd stopped growing the day of the murders, but all of that went out the window when Charlize Theron signed on to play the role.
"As an actress she has the depth and the strength and also the twisted sense of humor," Paquet-Brenner says. "She definitely understands in a very deep way what it is to live your whole life with an emotional burden, and all this made her a great choice for the role. I was wondering how Gillian would react and one day I emailed her and said, 'What do you think of Charlize?' And she said, 'I think she's incredible!' "
Once Theron was attached, the rest of the cast fell into place organically. Having recently worked with Nicholas Hoult on "Mad Max: Fury Road," Theron suggested him for the true-crime fanatic who pays Libby to examine her past; Chloë Grace Moretz, whom Paquet-Brenner calls "one of the most gifted actresses of her generation," plays bad girl Diondra, who had a devastating effect on the Day family.
Christina Hendricks is also on hand, breaking hearts as the cornered matriarch who takes drastic measures to save her children. But she was originally intended to play a very different role. "She went from stripper to farmer," Paquet-Brenner says with a laugh. Cast as Krissi Cates, Hendricks was on set for five weeks before Samantha Morton, cast as Patty Day, had to drop out of the project. "Charlize and I sat down and said, 'Let's offer the role to Christina.' And all of a sudden she was the second lead of the movie," Paquet-Brenner says. "And what a blessing, because I think she's absolutely stunning. Sometimes chaos brings very interesting things."
Inspired by this post? Check out our film audition listings!