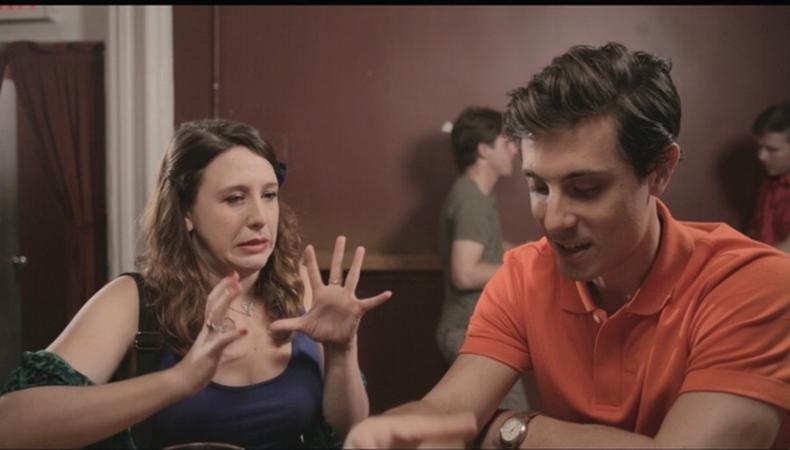 The similarities between dating and auditioning for a role are uncanny; both situations are seeking the right person at the right time, one who can be relied on or, at the very least, can be useful until needs—whatever those may be—have been met. This was the concept that inspired writer-actor Alexandra Eden to create "Dating & Auditioning," a Web series chronicling the hardships of failed dates and auditions in New York City.
From your morning audition's casting director turning out to be last night's one-night stand (and you doing the walk of shame in your clothes from the night before) to spending your entire date in the bathroom heaving up General Tso's chicken, "D&A" tracks the worst-case scenarios from the romantic and acting worlds.
"[They] came from personal experiences, for sure," Eden says of the series' plots. "Then I was talking to friends about dating and auditioning, and the two sounded so similar! The things people want to know on auditions about your personal life and the things on dates that seem so interview-like…I thought it would be fun to blur the lines between them and create a series that questions what is appropriate in either situation."
Eden began to work on what she calls a "skeletal script" for the Web series, and when co–director-producer Christian Schulte texted her with a proposition to work on a project together, it seemed like the perfect theme to tackle. From there, the duo pulled in SAG-AFTRA actor Emma Berdie Donson, who was able to file the paperwork to make the series a SAG production.
It was then about finding the cast, a task which proved simple considering the pool of actors they knew from their alma mater, the University of Michigan.
"We wanted more than one person to play the main character and we wanted it to be universal," says Eden. "I didn't just want to play Alice because I'm not the only actor dealing with these kinds of things." The "D&A" team cast six women and four men to play the subsequent actors and daters featured on the series, all of whom they were able to pay (in addition to their crew) after raising just over $11,000 on Indiegogo. The funds allowed them to hire a professional director of photography, editor, production assistants, and even interns.
But despite having a bigger budget than most Web series, it was still very much an indie production that required planning. Eden says the team storyboarded the entire series and had multiple meetings to ensure everyone was on the same page. They also managed their own craft services, going to Costco and buying sandwiches for the whole crew before dragging it all back to set.
"We had produced and directed in college in the theater, but this is our first venture into the world of film and TV," says Schulte. "We knew going into the experience that we would make mistakes and we'd learn along the way, but we were lucky enough to have the funding and an amazing team to go on the journey with us. Now [when] we go into our next project, we have things to draw back on; we can do it better than this."
Like this story? See more of our Now Streaming articles here!