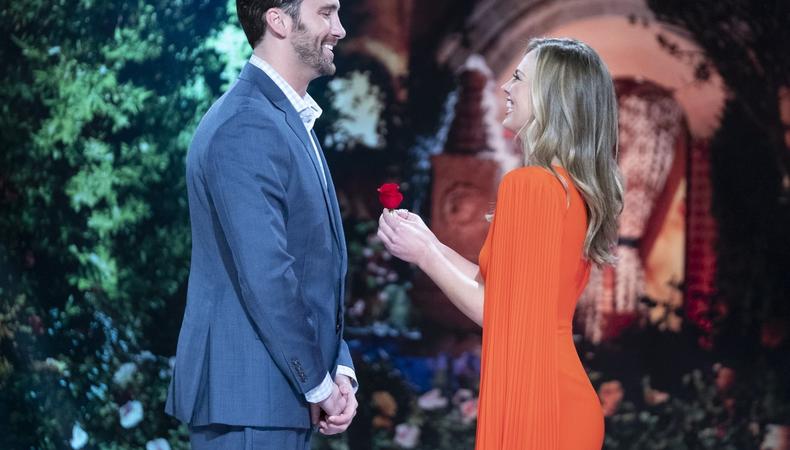 Rose ceremonies and recouplings got you down? Lucky for you, this summer's dating show drama isn't done just yet. Whether you're looking for love or just ready for a change, these shows will spice up your life in no time and give you a new way to perform.
MTV DIGITAL DATING SHOW
A still-unnamed project is looking for singles, aged 21–34, who want to go on a fun date in New York City (and allow cameras to document it). The network is looking for talent from the NYC area, and will pay $150 for the entire day, plus free food, drinks, and entertainment. Shoot dates are TBD. Apply here!
90 DAY FIANCE: THE OTHER WAY!
From the producers of "90 Day Fiance," "90 Day Fiance: The Other Way" focuses on Americans who are ready to leave everything behind and move abroad for their international love. Season 2 of the TLC show is casting leading roles now and is looking for Americans in long-distance, international relationships who are ready to take things to the next level. Dates and contract details are TBD, but some pay will be provided. Apply here!
LOOKING FOR LOVE IN LA
Popular Youtube channel AwesomenessTV, the home of big-name influencers like Brent Rivera and Niki & Gabi, is seeking male participants, aged 18–25, for a new dating competition. Contestants will look to win the heart of one lucky woman via a series of competitions, group dates, and one-on-ones. The show shoots from Aug. 25–31 in Los Angeles and pays $200 per day. Apply here!
MARRYING MILLIONS
Season 2 of the Lifetime show "Marrying Millions" is casting now and looking for non-married couples with significant income differences. The docuseries would like to showcase a variety of couples, telling their stories of finding love and documenting romantic milestones such as buying a home. Dates, locations, and contract details are TBD depending on casting, but some pay will be provided. Apply here!
WIFE SWAP
Paramount Network is looking for contestants to star on a reboot of the popular reality show "Wife Swap." The network is looking for all types of modern families who are looking to learn something new from another household. Contestants must be from the Georgia area and will shoot for five days sometime between now and October. If selected, families will be paid $10,000. Apply here!