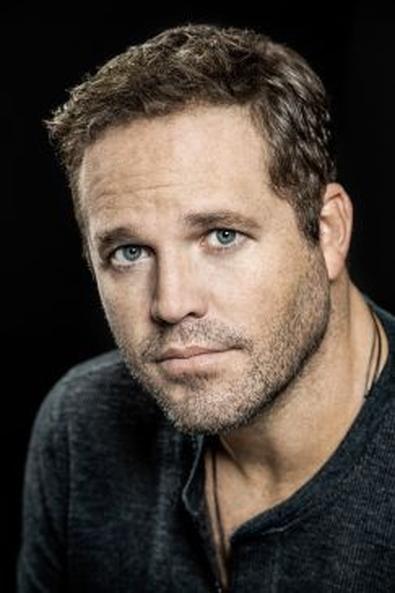 "13 Hours: The Secret Soldiers of Benghazi" is Michael Bay's adaptation of Mitchell Zuckoff's acclaimed book "13 Hours: The Inside Account of What Really Happened in Benghazi," based in part on interviews with four surviving security contractors. David Denman stars (alongside his old rival on "The Office," John Krasinski) as Boon.
How were you cast?
[Casting director] Denise Chamian sent me six characters. John [Krasinski] was cast first, Badge [James Badge Dale] second and Pablo [Schreiber] was third. Then the rest of us came in. I really liked Boon's calm energy and dryness.
How did you feel that the director of this real life political hot potato was Michael Bay?
Michael Bay isn't known for character stuff so initially this was a concern. But Michael's controlled chaos lent itself to us as actors, and we were able to fall right into it. He ha
s an energy about him that is constantly frantic, which is perfect for these guys in this world where no one knew who was friend or foe. No one shoots action like Michael Bay, and he has such a gift for that, but I think people will be surprised to see there's more to this than a Transformers movie.
What did you know about the events in Benghazi?
I knew that the compound had been attacked but I didn't really know what happened until I read Mitchell Zuckoff's terrific book. I couldn't believe all that went down, and the way it went down. These guys know what happened. That to me was the most compelling and interesting aspect.
Your character asked that his name be changed and had his image pixelated for the end credits. Did you meet him before filming?
No, I met him after. It was his choice. He is a very quiet, private man. But I met a lot of people who knew him very well. After the movie, he gave me the thumbs-up and said he had an enormous respect for what we did as actors, which was very odd coming from him. At the end of the day, none of us are doing an impression of the guys we are playing, we are just trying to create the essence of what they do for a living and go through with their families.
How critical to your preparation was boot camp and interaction with the real contractors?
Boot camp was imperative and not just in the sense of learning how to shoot the weapons. We could ask anything to get into the psychology of these guys. They're of a different ilk, they do stuff that I don't necessarily understand and put themselves in harm's way without batting an eye. One of these guys came up after a screening and said, "We watched 'The Office' like crazy. It got us through so much. We'd be on patrol, laughing and joking about scenes." I sat there in awe that some guy overseas, trying to protect our interests, was using a silly comedy as a survival tool. My brain had an explosion. I was really moved by that.
Inspired by this post? Check out our audition listings!