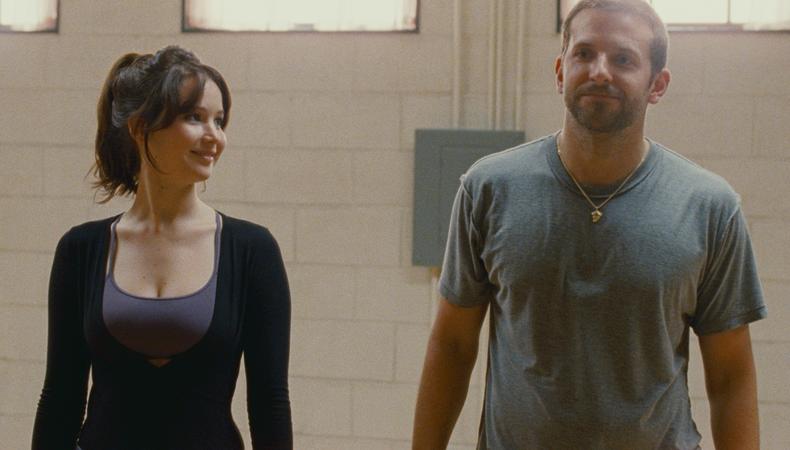 "Hello, room service? I'd like to order an audition tape."
Most actors can't order videographers off a hotel menu, but Anupam Kher had no choice. The Indian movie star, who makes his Hollywood debut in "Silver Linings Playbook" as Dr. Patel, initially tried to connect with director-writer David O. Russell via Skype, but when that didn't work, he asked the hotel attendant to film his audition. "A lot of people wouldn't do that, and he really extended the extra effort," says casting director Lindsay Graham, who cast the film along with Mary Vernieu, both of Betty Mae Casting.
Based on the novel by Matthew Quick, the film centers on a former teacher (Cooper) who moves home after being released from a mental institution. As he tries to mend things with his ex-wife, he meets the mysterious Tiffany (Lawrence), who presents her own issues. The film won the People's Choice Award at the 2012 Toronto International Film Festival.
Vernieu has worked with Russell on all of his films except "The Fighter," and she says he was looking for a fresh face in Kher's role and others as well. Although the film stars box office magnets such as Jennifer Lawrence, Bradley Cooper, and Robert De Niro, Russell looks for the unexpected in every actor he casts. "We make sure that they're not overexposed and that you haven't seen them do this one part before," Vernieu says of the actors she brings in. Although actors like Jacki Weaver and John Ortiz, who have supporting parts in the film, are solid working actors, they were new to Russell. "There's a lot of times where some people do a certain thing, so it's all about trying to kind of reinvent that," Vernieu adds.
Russell hosted work sessions with the lead actors before shooting began; Lawrence, however, came in late in the process. Previously, names such as Olivia Wilde and Rachel McAdams were mentioned in relation to the role. "She Skyped from her parents' house in Louisville," Russell told The Hollywood Reporter of casting Lawrence. "We went, 'Oh, my God, who's this person?' "
Technology played a large part in the process. Russell attended casting sessions in Los Angeles via Skype, as he was already in Philadelphia working on the piece. "We used to not be able to do that; the director would have to fly in," Graham says. "It's just sort of interesting having a director sitting on a screen, and you're sitting behind the computer, and the actors are auditioning for a computer in a sense. It's an amazing thing because we can connect people in a way we used to not be able to."
Even from across the country, Russell likes to keep things interesting and really worked with the actors in the room to test the material and their abilities. "A lot of the auditions ended up being improved," Graham says. "There'll be something on the page, but then he'll give them an idea and ask them to sort of run with it. And then you kind of never know which way it was going to go."
Casting Directors: Lindsay Graham and Mary Vernieu
Director: David O. Russell
Writer: David O. Russell, based on the novel by Matthew Quick
Starring: Jennifer Lawrence, Bradley Cooper, Robert De Niro, Julia Stiles, Chris Tucker, Jacki Weaver, John Ortiz, Anupam Kher
The Pitch: A man (Cooper) moves back in with his parents after being released from a mental institution. While trying to reconcile with his ex-wife, he meets Tiffany (Lawrence), an enigmatic woman with troubles of her own.