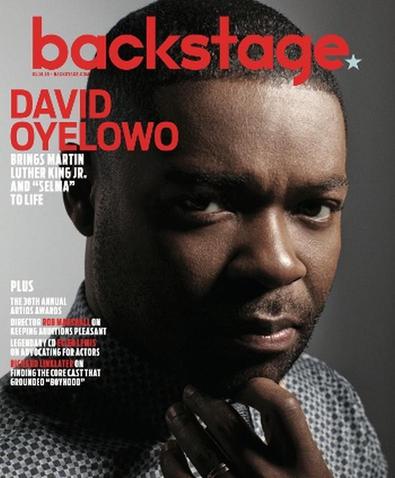 David Oyelowo had to audition for his role as Dr. Martin Luther King Jr. in "Selma"—and he didn't get it.
"I wasn't even invited to audition," he says in a Midtown photography studio. "I just put myself on tape and sent it to the director. And he didn't think I was right for the role. I have to admit, I don't disagree with him."
That, however, was almost eight years ago, and a lot can change in almost a decade. In the intervening time, Oyelowo (pronounced oh-yellow-oh) edged ever closer to the spotlight with incisive supporting turns in "The Help," "Lincoln," and "Lee Daniels' The Butler," part of what he jokingly refers to as a master's program in what it has meant to be an African-American over the last 150 years. "I would be lying if I said each and every one of those experiences didn't work its way into what I did as Dr. King," he says.
In fact, Lee Daniels was the director to bring Oyelowo on board as King; when he eventually left the film, their relationship led to Oyelowo being cast in Daniels' "The Paperboy" and "The Butler"—in which his character shares a scene with Nelsan Ellis' King.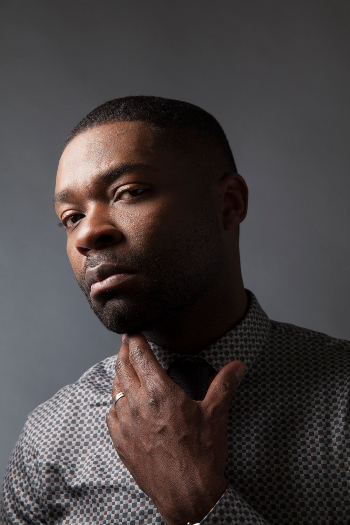 "In many ways, I think everything happens for a reason and I loved doing 'The Butler' with Lee," he says. "There are no regrets, especially this side of all of it. And just to bookend it: It went from me auditioning for 'Selma' and the director not wanting me to me recommending the director. That, in a sense, typified part of what this journey has meant for me as well—fighting every day to move the needle."
The film's eventual director was Ava DuVernay, with whom Oyelowo worked on her breakout 2012 film, "Middle of Nowhere." "Ava, I think, was handcrafted to be the director," Oyelowo says. "Her dad is from Alabama. She was an African-American studies major at UCLA. All of those things helped me put myself as clay in her potter's hands."
Their previous working relationship turned out to be instrumental to the film's success. Before DuVernay came on board, the "Selma" script was more focused on President Lyndon B. Johnson; the director pushed for a broader look at the micro moment in the civil rights movement surrounding the march from Selma to Montgomery, Ala. "To be perfectly frank, we've seen a lot of films about white men in power, exercising their power and effecting change," Oyelowo says of the earlier drafts. "And in 50 years we have never had a film about Martin Luther King. If you have a Jimmy Hoffa movie, you need to have a Dr. King movie. I think that also was something that Ava was keen to do, and fed into the recalibration of the script."
That gap of several years between being cast and the start of filming gave Oyelowo a chance to dig deep into King. "I had time to get my head around the notion of playing him, time to research it, to become very knowledgeable about it, and to get over the fear," he admits. Those years also served to take off any pressure he might have felt as a Brit tackling an iconic American. "To be frustrated and annoyed enough at how long it took that when the opportunity came to actually do it—the last thing you're thinking is, No!" he says. "You're just thinking, Bring it on! So in a sense, that time really helped overcome any nerves."
Oyelowo and his director were able to do so much preproduction work over the phone and in meetings that by the time the shoot began, "we knew exactly what it was we were aiming for. That's the amazing thing about working with someone with whom you have this sort of sixth sense. I could tell if we needed to go for another take by the way she said cut. And that's a very rare thing to be truthfully able to say, but that's because we know each other very well as people and very, very well as collaborators."
He points to his relationship with DuVernay as pivotal to his ability to so drastically embody King. "What you're looking for in any artistic endeavor is to be able to trust your collaborator, because trust engenders confidence and confidence engenders bravery and that's what you need to tell meaningful stories," he says. "Certainly as an actor, [you need] to feel like you can place yourself in a director's hands even when you don't fully understand what is being asked of you, which is certainly the case with myself and Ava."
Directors are important to Oyelowo; as he says, "I fastidiously pursue great directors. That's my thing." Pointing out that one scene opposite Daniel Day-Lewis for Steven Spielberg in "Lincoln" provided a better film acting education than playing a lead in a bad movie, Oyelowo makes a case for chasing great directors rather than great roles. "At the end of the day, it's all about great practitioners who help you become a better actor."
There are those instances when Oyelowo finds himself working with less simpatico directors, times when he says he falls back on his theater background to find and sustain a character. "If the director is lost or not a very nice person or more interested in the technical side of things than the performance, these are all things that engender a kind of survival mentality [in actors]," Oyelowo says. "I fall back on my theatrical training. You can still pull something together, which is never ideal, but that's what I fall back on."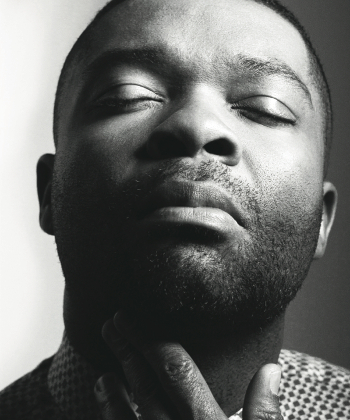 That was obviously not the case with "Selma," of course, a shoot about which Oyelowo raves. "Everyone was there for the right reasons. For me, our job as artists is to serve the story, serve the director, and serve the fellow actors. And if you do that, by osmosis you're serving yourself because you'll get the best out of yourself."
---
Sounding like MLK
David Oyelowo's natural speaking voice is resonant—and British.
As a result of his drive to play characters who are not him, Oyelowo has cultivated a talent for dialects. "It's an incredible weapon to have," he points out. "If you're constantly playing different roles but stay the same, that, to be perfectly frank, is a movie star." He interrupts himself with a grin. "Look, I have no problem with being a movie star, but I want to be somebody who plays characters. I want you to forget that I'm me. I want you to be firmly in the world of the film and not going, 'Oh, that's David Oyelowo playing Dr. King.' My hope, my desire—the work I do is to make you feel like you're watching Dr. King."
To that end, he worked extensively with dialect coach Elizabeth Himelstein to nail King's tricky accent. "He's not just from Atlanta; he had formative years in Boston," Oyelowo points out. "Then you add in the Southern Baptist preacher, and then the fact that he was reacting against the traditional Southern Baptist preacher, and all of these things feed into the way he spoke. Often I would be asked, 'As a British actor, how did you come to the voice you had as Dr. King?' I would argue that even if you were an American actor, there's no one who speaks like Dr. King! No matter who you are, you would have to do a fair bit of work to scale that particular mountain."
Inspired by this post? Check out our film audition listings!