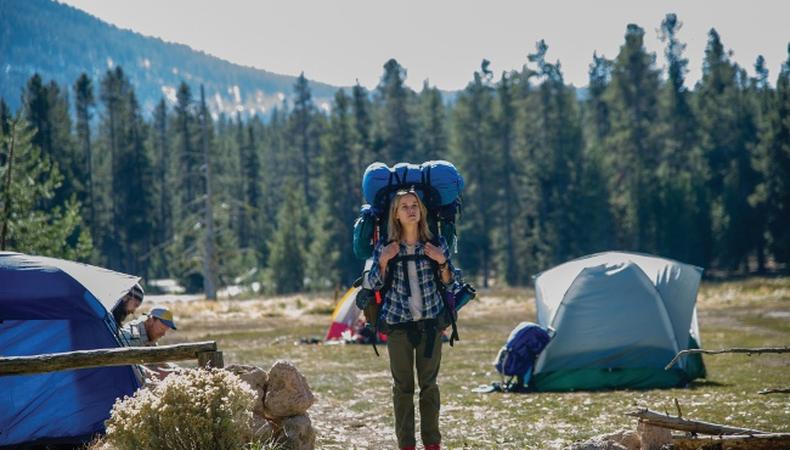 Some casts are memorable because they take familiar faces and place them in unfamiliar contexts. Some casts are memorable because the casting director has found actors who bring such a lived-in quality to the role that the movie takes on the feel of a documentary—and that's exactly what David Rubin's work on "Wild" feels like.
An adaptation of Cheryl Strayed's beloved memoir about losing her grief and finding herself while hiking the Pacific Crest Trail, "Wild" finds Cheryl (played by Reese Witherspoon) encountering men and women along the way who shift her perspective in large and subtle ways—as well as flashbacks to the dissolution of her marriage and the death of her mother (played with heartbreaking precision by Laura Dern).
"In many cases, each character she encounters teaches her something either in a positive or negative way, and yet it was important that the lessons learned not be overt and italicized," Rubin says. "And as a result, we were looking for actors who literally felt like people one would meet along the way and performances that wouldn't stop the show but would punctuate it with fleeting moments of life."
And nowhere was that search more worthwhile than in the casting of Evan O'Toole as a young boy with whom Cheryl shares a brief, haunting moment along the trail. "We were looking for a soulfulness and someone who represented a kind of being at peace with his own circumstances," Rubin says. "Which held up a mirror to Cheryl, who is sorting through her own complicated situation."
Rubin also points out that assembling the cast required hiring performers who understood their place in the story. "It was more about finding actors who wouldn't consider their brief sequence to be a full meal but rather a moment in passing for the film's protagonist," he says. "And as a result, the reality that each of these actors brings to the film makes their effect on Cheryl Strayed all the more potent."
Throughout the process, director Jean-Marc Vallée ("Dallas Buyers Club") was hands-on. "Jean-Marc has a big appetite for the casting process, meaning that he's invested, passionate, and above all, instinctual," Rubin says. "He doesn't come in with too many preconceived notions; he's open to responding to what he receives. And he has a true gut response and an emotional response to actors and their work. I would say with Jean-Marc, it's more an emotional discovery than an intellectual discovery when he responds to an actor."
That approach dovetails beautifully with Rubin's own, which he describes as "a combination of keeping an eye on the narrative and being open to discovering ways to spin it with what a particular actor brings."
That may be why he's justifiably proud of his work on "Wild," which has been drawing raves since the film's premiere at the Telluride Film Festival. "What's particularly gratifying to me is that this is not an all-star ensemble—it's a collection of less familiar faces," Rubin says. "So we're able to discover them as they arrive, much as Cheryl does on the Pacific Crest Trail."
Inspired by this post? Check out our film audition listings!