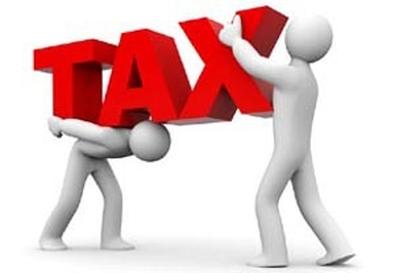 When putting your tax records together, it's important to take your time. It's not a difficult process—assuming that, throughout the year, you've been saving the records and receipts you'll need—but it requires attention to detail to do it properly.
If you have a tax preparer, compile your receipts into the categories that he or she has suggested. If not, and if you don't have a worksheet listing the expense categories that performers can use, you can visit my website (www.chucksloan.com) and download our free tax packet. Then, with the categories in front of you, separate your receipts one by one into the appropriate piles.
When that's done, add up the total dollar amount for each category, then place each pile of receipts into its own plastic bag or envelope, with a note attached indicating the category and the total. Don't forget to write down the total on your worksheet. Put the various bags of receipts in a safe place for storage; you or your preparer may want access to them later to verify your work.
If you own a car, hopefully you kept a yearly calendar or daily schedule indicating all of your business travel. We have found that most actors travel to the same locations several times a year. Your acting classes or coaching sessions are usually routine trips each week or month. Your auditions may be at numerous locations, but those sites will tend to repeat as well. And don't forget to include travel to business meetings and meals.
Determine the round-trip mileage (both there and back) to a location you visited for business, then multiply that mileage by the number of times you visited. Do this for each place you went to, then add the results. The total constitutes your deductible business mileage. Multiply that by the standard mileage amount for 2010: 50 cents per mile. You will likely wind up with a considerable deduction.
Don't forget, when you park your car on a business-related trip, any expense you incur—whether money paid at a meter or to an attendant—is also a tax deduction, and those can add up. But, like your mileage commuting to and from work, the cost of paying to park at your regular job is not deductible.
In cities with extensive public transportation, most people purchase monthly passes. The total number of miles that you traveled for business will determine what percentage of your monthly travel expense is deductible. In New York City in 2010, a year's worth of monthly MetroCards cost $1,068. If your records prove that 50 percent of your travel was for business, then you are entitled to a deduction of more than $500. Add any business-related cab or train trips (keep those receipts), and your business travel deduction can be a considerable number.
All these steps should not take more than eight hours—about the same amount of time you spend each day at a regular job. You may think you have better things to do, but consider this: If your income places you in the 15 percent tax bracket, then just $6,000 in deductions can reward you with a $900 refund. I like to tell our clients that it's probably the best-paying day of work they'll have all year.
You would never go on stage without memorizing your lines; it isn't fair to your fellow actors. The same goes for your taxes. If you think you can "improvise" your way through this process, you're cheating yourself and every other taxpayer. So do it right, get it out of the way, and move forward with your career.