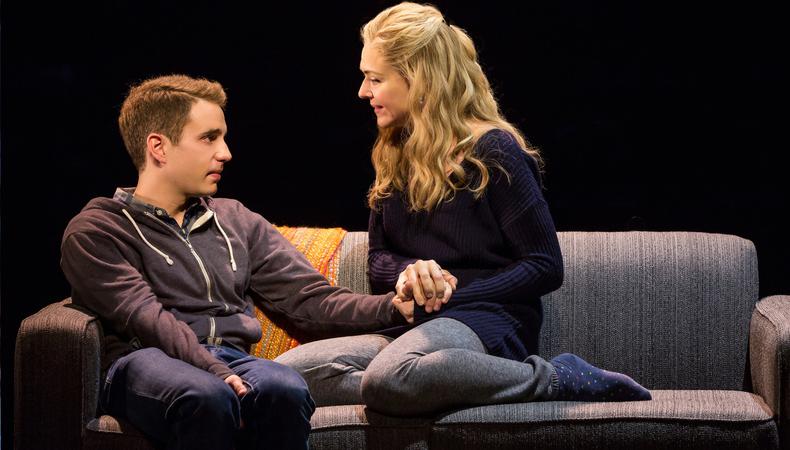 Stay in the loop on industry and casting news with our write-up on who's been slated for recent film and television roles!
"Dear Evan Hansen"
Evan Hansen will soon be found...onscreen. The Tony-winning musical, which started its Broadway run in 2016, is just the latest in the trend of stage musicals that will soon become films, with "West Side Story," "In the Heights," "Hamilton," and the forever-gestating "Wicked" movie in various stages of production. The film, which will follow the plot of the musical, looks at the quiet, awkward life of the titular teenager. After being mistaken for the best friend of an outcast classmate who died by suicide, Evan doubles down on the presumption and starts a movement in his memory. Desperate for a meaningful human connection, he soon finds himself lost in a world of lies as he tries to stay close with the family of his deceased peer. While there's no news about who may or may not be reprising their stage roles, Telsey and Co. is taking casting duties from Tara Rubin, who still runs casting for the show's Broadway and touring productions; the search has begun out of both Telsey's New York and Los Angeles offices. While there are currently no production dates locked down for the film, the shoot will likely start in late 2020. Los Angeles is currently the only filming location listed for the project.
"Ghosts"
CBS is dialing up the Casper tropes with its new pilot "Ghosts." The single-camera comedy will be an Americanized remake of the British show of the same name. The pilot will follow a new couple as they struggle to make a solid foundation together. The husband and wife at first feel lucky to inherit their dream home, but soon find the place is not exactly what they bargained for. In addition to being a fixer-upper, the new owners find the place is crawling with the ghosts of former owners of the property. The cast list is currently empty, but the process of filling it is underway with Elizabeth Barnes and Tannis Vallely. Production is slated to begin in the spring, likely in L.A.
"Mother Mary"
From Pop TV, the network that brings you "Schitt's Creek," comes its next comedy, "Mother Mary." The network has put in a pilot order for the hopeful series that finds the laziest and most irresponsible woman on Earth immaculately conceiving the next Christ. Doyle/Fiorilli Casting will assemble the actors for the New York–based shoot in spring.
For the latest news, check out backstage.com/resources to find thousands of production listings, casting directors, acting classes, agents, and more!