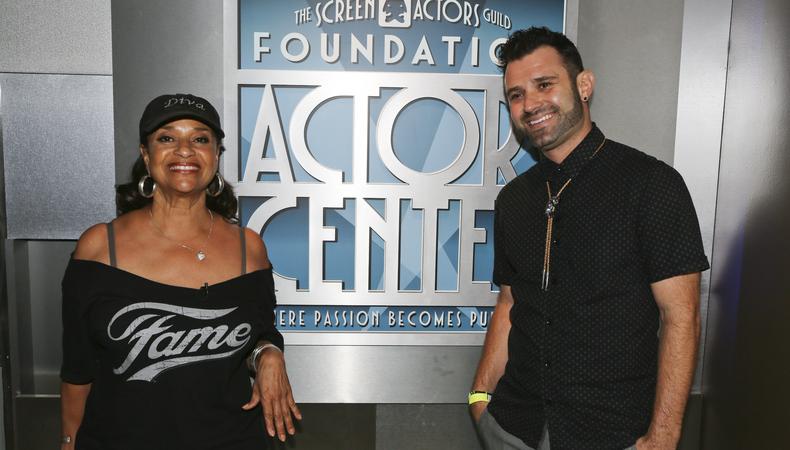 While it may still be easier for New York dancers to break into the industry, the number of commercial jobs available in Los Angeles is rising, experts say.
Debbie Allen, a veteran performer and choreographer, founded a dance school in Los Angeles but often advises students to go east when they start looking for work.
"There are musicals, there's Off-Broadway, there's Off-Off-Broadway. We just don't have the theater expansion in L.A.," she told Backstage before a recent SAG Foundation event. "Most of the work here is cinema."
She noted that films like "Step Up," which is in its fifth installment, and TV series such as "Dancing with the Stars" and "So You Think You Can Dance" have given dancers opportunities in Hollywood. But for those starting out, the opportunities are limited.
In New York, meanwhile, even scripted series such as HBO's "Boardwalk Empire" hire dancers. "You can hustle in New York, you can't get on the lot here," said Allen, who recently had a recurring role on "Grey's Anatomy."
"You could go into an audition, look at the man at the stage door and say, 'Please, I need to see Bob Fosse, he'll just love me.' That can happen in New York. Doesn't happen here. Your name has to be on a list. It's tough."
It might be tough to get on the lot for TV and film in Los Angeles, but the city is seeing a boom in commercial work, according to Benjamin Allen, a dancer and choreographer who runs a company called GROOV3.
"Those opportunities come up a lot," he said. "Broadway shows have long runs so when that spot opens up, someone gets a job for that one spot and then has that for months and months or a year or two or three years. Here you do an episode of this, you do one-off shows, maybe an awards show."
The challenge then isn't finding the work in L.A., it's finding enough of it to sustain a career.