On NBC's "Will & Grace," it's been a punch line for two decades: Grace Adler cannot sing. But Debra Messing, who has played the eponymous redhead since the series began in 1998, ironically, finds her character in a place of musicality.
"Comedy is about music," Messing says on an early summer day in New York City's Financial District. "If you don't hear the music, that can't be taught; you can't find it. Comedy is rhythm."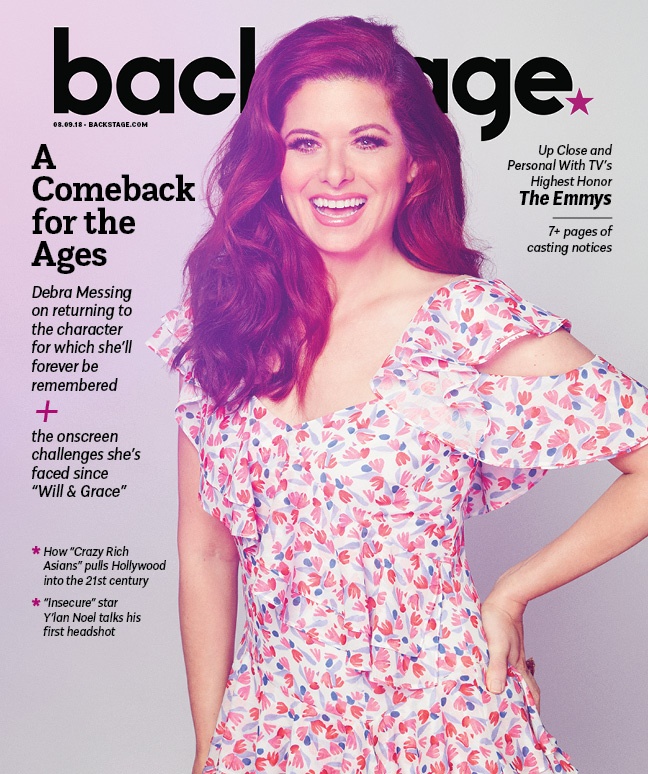 Sticking with that metaphor, Messing could qualify as a principal musician for the New York Philharmonic. She won both an Emmy and a Screen Actors Guild Award for her indelible portrayal of Grace in the early aughts, surpassing household name status along the road to prime-time comedy icon.
The series, which won 16 Emmys in its initial eight-season run, wrapped in 2006 with a surprise flash-forward to its leads' later years. In a fateful twist, "Will & Grace"—about a straight woman and her gay male best friend living in NYC—has returned (sans that final time jump) to its NBC home a full 11 years later with its original cast intact.
"I love Grace—I want to be remembered as Grace," Messing insists.
Even before the revival, she understood she'd be known as Grace for the rest of her career. And unlike many—perhaps most—actors who are inextricably entwined with a character they've played, she's very happy about that.
"I think I feel that way because I've been fortunate enough to have been given opportunities to do things that are very un-Grace-like," she reasons. "All I want to do is act. I just want to keep telling stories. If I couldn't get work, then I would resent it, because I'd be like, 'Wait a minute, I'm an actor. I can do more.' "
In the interim between "Will & Grace" old and new, that "more" spanned mediums and genres: She starred in the musical series "Smash," as well as "The Mysteries of Laura" and "The Starter Wife," the latter of which she also produced. And in 2014, she made her Broadway debut in John Patrick Shanley's "Outside Mullingar" at Manhattan Theatre Club (an actorly full circle, as one of her first jobs after graduating from New York University was Shanley's "Four Dogs and a Bone," also an
MTC production).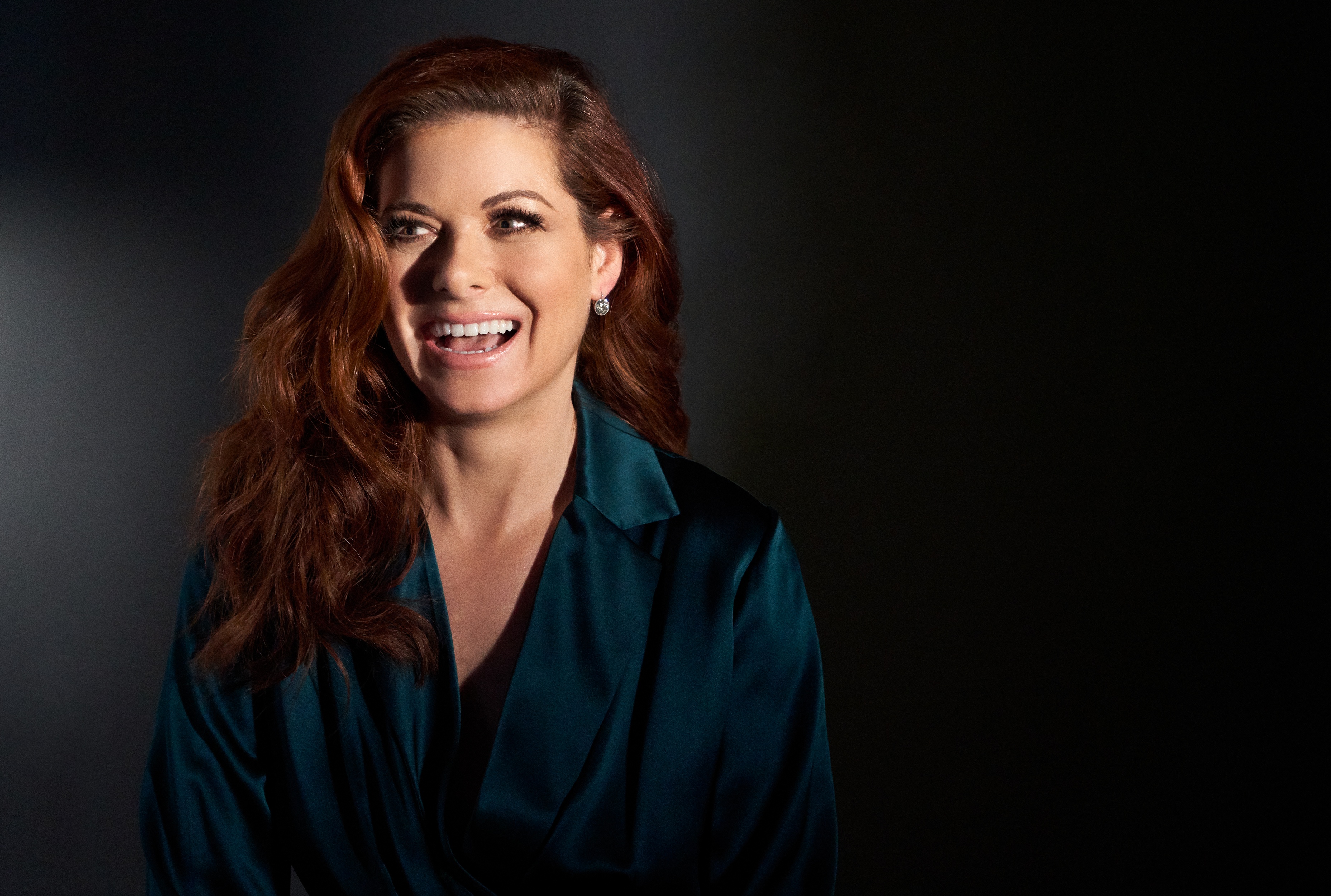 But it's playing her recent character in the psychological thriller "Searching" (in select theaters Aug. 24), about a father (John Cho) whose daughter vanishes, that Messing calls "the hardest thing I've ever had to do." The independent feature, told entirely through the device of various digital and social media platforms, sees Messing as Detective Rosemary Vick, a police officer and mother attempting to whittle away at the nightmarish case. It's a role for which, Messing is first to admit, she was "not the most obvious choice."
"I do hope that when people watch this, they [say], 'Oh, we can think about Debra in different ways than perhaps we've thought of her before,' " she says. "And I was really grateful [to be cast], because independent film, that's where you get to spread your wings. It was also part of [wanting to] do [something] that feels new for me."
Messing is always looking for new ways to stretch herself as an actor. "Any actor, we're not built to play the same kind of character for an entire career," she says. "It's the whole reason that you become an actor: the transformational process.
To jump-start that process, Messing will pose the same questions to psychologically break down every new character she embodies, whomever they may be. She explains that "the acting rule for anything" is to ask, "Who is this person? What are their responsibilities? What are their commitments? And how does that define their life?"
For her "Searching" role, that point of access was motherhood. "As a mother, you really will do anything to save your child," she says. And though not entirely new, those exact same from-scratch tenets were crucial for reaccessing Grace's psyche for the "Will & Grace" revival last year and now going into the Season 10 premiere Oct. 4.
"The character that all of us knew was struggling to be a success, and she wanted to be married, and those given circumstances are gone. So now the challenge is: How do I find Grace within these new sets of circumstances?" Messing says. "How do I make her identifiable to the longtime fans of 'Will & Grace' and still be true to the given circumstances of her life?"
Those questions were easier asked than answered. "Then the fear came in," she admits. "Who are these characters [now]? And are the viewers going to want and expect them to be the same as the characters they loved? I'm different from [who I was] 11 years ago. Grace has to be different from 11 years ago."
The decision to bring the series back, evidently, was not made in vain. Messing, along with her three principal co-stars, Eric McCormack, Sean Hayes, and Megan Mullally, were all in agreement that a broader purpose would be necessary; purpose they ultimately found in the 2016 presidential election. It's a silver lining to what Messing considers a pitch-black cloud.
"With everything going on in the world, it felt like a lifeline and an opportunity to shine a light on what is happening in the country," she says of the series, which has always been intrinsically political. (Joe Biden, for one, has publicly credited it with broader acceptance of gay marriage.) With "Will & Grace" numbering today as one of dozens of series featuring LGBTQ characters, Messing takes immense pride in the imprint it's made on representative progress.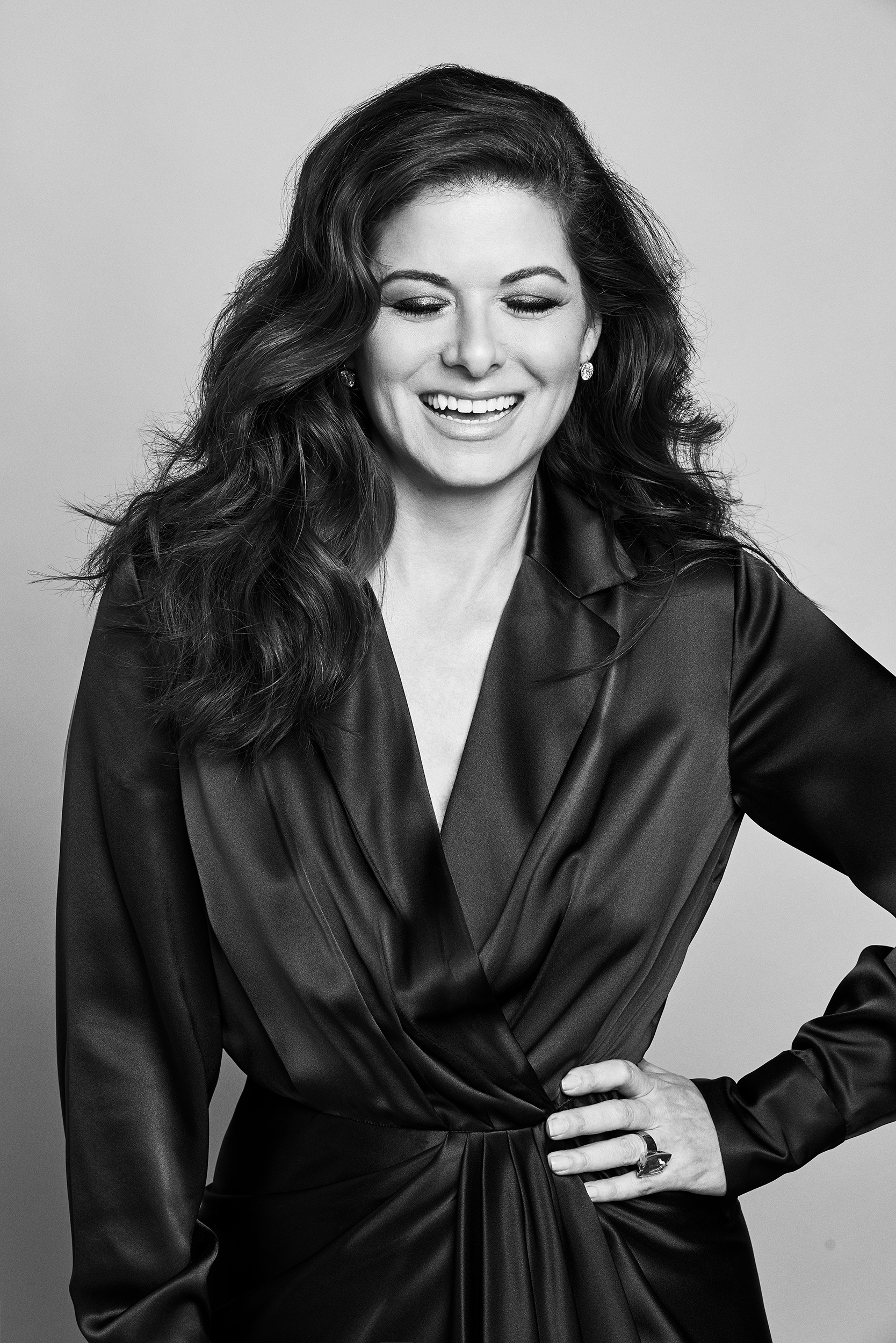 "Obviously, when we got these jobs, we were like, 'We're entertaining people,' " she recalls of getting cast as Grace when she was not yet 30. "But the fact that a huge percentage of the population was finally being seen and heard and respected, it became clear by the second season that this show was very important, and I'm so grateful that now you turn on practically every TV show and there's a gay character."
Though an emblem of the small screen, Messing was first a creature of the theater, which she circuitously credits with teaching her to perform comedy, as well as providing insight into those ever-present "musical" melodies. "It felt like theater had trained me for it: to hear the musicality of the lines, to find the physical comedy opportunities—all of that began in theater, going back to movement class," she says. "[Comedy] is a live experience. It is a dialogue with the audience. You know when something is working or not immediately."
Messing does want to get back to her roots and do more onstage. And in addition to continuing on "Will & Grace"—which, along with Season 10, has already been picked up for Season 11, each at 18 episodes—she wants to act in more independent films, and she's emboldened to try on her producer's cap, as well.
"It's something I'm really excited and passionate about, and I think I'm really good at it," she says of producing. "I want to find material and make TV shows and films that have female writers, female directors, women of color. I just really want to contribute to trying to right what has been wrong in Hollywood in terms of representation."
Given everything she's already accomplished, it wouldn't be unreasonable for Messing's ambitions to wane. At this notion, she incredulously delights, "I'm just getting started."