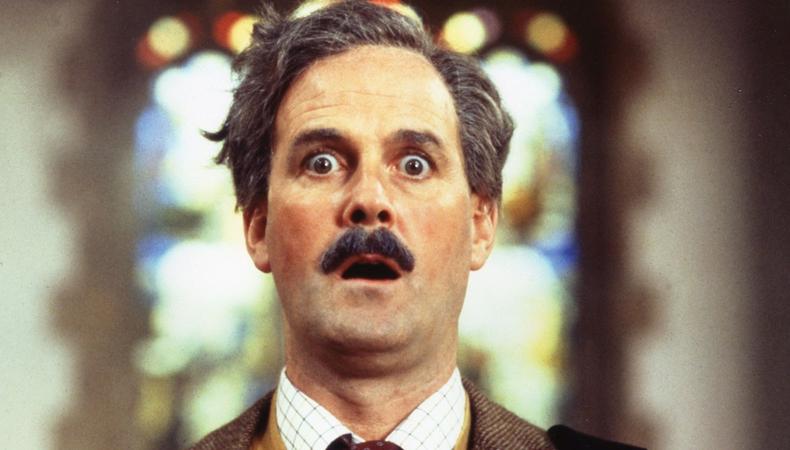 Comedians, funny people, and laugh-meisters—unite! This is your December roundup of all things comic in this great city of ours. London is out there waiting, willing you to make them laugh.
OPEN MIC NIGHTS
Running on the last Friday of every month is the Colour House Comedy Club in south London. A showcase for 'aspiring stand-ups', any interested acts should contact Mark Keegan at mk.comedy@yahoo.co.uk.
December spots are still available at Finsbury Park's Comedy Bin night. Held every Friday, the Bin combines new and more established comedians, so why not get involved? Email comedybin@googlemail.com for details.
Jester Jesters comedy night is offering open spots at their regular gig at the Betsey Trotwood pub in Farringdon. Contact info@jesterjesters.com for more.
GIGS + EVENTS
Running from Dec. 7-10 is the UK Jewish Comedy Festival. Highlights include gigs by Mark Steel and Shappi Khorsandi, the finals of the UK Jewish Comedian of the Year, and a comic dissection of the 'Jewish Joke'. (Ticket prices vary based on the event)
Apparently, 2017 has been such an eventful year that the Comedy Store's finest need two nights of satirical comedy to take it all in. The Cutting Edge Review of the Year will be held on Dec. 18 and 19. (Tickets: £19)
Live at iconic comedy venue the Soho Theatre from Dec.18 is American comedy star, Jeff Garlin. Fresh from playing Larry David's fictional agent in the new series of 'Curb Your Enthusiasm', he'll be playing ten nights so there are plenty of chances to catch this 'Curb' stalwart. (Tickets: £18)
Comedy BAFTA winner Stuart Lee sets up home at London's Leicester Square Theatre for a week of stand-up awesomeness at the start of the month. His show, 'Content Provider', offers material ranging from Brexit to 'Game of Thrones'. (Tickets: £26.50)
OPPORTUNITIES
The deadline for this year's Musical Comedy Awards 2018 is fast approaching. You've got until Dec. 10 to post a video of your act, then there's a series of heats with the eventual winner announced in April.
Want to get involved with the Funny Women Awards? Dec. 31 is the deadline to enter for consideration for Best Show, Comedy Short, and Comedy Writing. Whether you're making people laugh online, writing jokes, or just want to shout about a show you've loved, this one is for you.
NOW TOURING
He may have spent most of the year changing nappies, but Russell Brand returns to his day job this December. The stand-up star will be playing nine dates nationwide.
Out on tour this month is the Taskmaster himself, Mr. Greg Davies. His new show, 'You Magnificent Beast', promises a flash of the great man's belly and a whole new look at everyone's favourite alien, E.T.
Hairy comedy icon Bill Bailey is out and about with a new show. The master of surreality tackles politics and philosophy while also managing to fashion a symphony from a ringtone. Do not miss.
OTHER
Star of stage and screen and co-creator of 'Little Britain', Matt Lucas is live at the National Theatre on Dec. 6 to talk about his new autobiography, 'Little Me'. Expect his take on everything from alopecia, Rebel Wilson, and his relationship with David Walliams. (Tickets: £7)
On Dec. 1, top stand-up and all-around renaissance man Simon Amstell is talking to psychologist Tanya Byron about his own mental health struggles and how comedy has helped him deal with his own issues. (Tickets: £30)
John Cleese—yes, THAT John Cleese—will be chatting about his work as part of the Byline Festival supporting independent journalism on Dec. 3. A chance to hear a comedy legend. (Tickets: £20)
Check out Backstage's London audition listings!