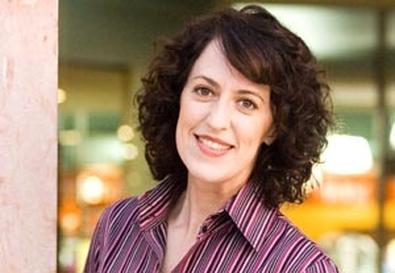 The economic downturn has affected just about every sector of the national workforce. Commercial and voiceover actors have not been immune. Though many in the industry—from performers to their union representatives—say it's tough to gauge exactly how many people are having a hard time finding commercial and voiceover gigs these days, all agree that things seem slow and that advertising spending is in flux.
"I'm very grateful for the regular jobs I have," said Sheila Head, an actor who primarily does voiceover work. She's sustaining herself in these tough times with voiceovers for a cable TV show and commercials for a regional supermarket chain, among others. She landed those jobs back when there was more work to be had. "Now is not one of those times," she said.
Companies hit hard by the economy aren't producing as many ads as they once did and are exploring other means of reaching consumers besides the traditional network TV spot, whether on cable television or the Internet. While these companies are figuring out where, when, and how to spend their money, the performers who rely on them also have questions. Many actors have been through recessions before, but how long will this one last? Will they need to take on day jobs to make ends meet as auditions drop off and session fees aren't what they once were? Will they have to do more online work, even though it pays less? Despite all the uncertainty, many actors remain upbeat and hope that as summer gives way to the busier pre-holiday season, work will pick up, making this downturn just another bump in the road.
So far, however, it's been quite a bump. Spending on TV advertising was down 9.7 percent overall in the first quarter of 2009 compared with the same period in 2008, according to TNS Media Intelligence, a company that measures advertising in all media. This is one piece of an across-the-board decline that's seen 15 percent, or $10.3 billion, of advertising spending vanish this year, as the Nielsen Company reported this month. (Nielsen is the parent company of Back Stage.) The auto industry, a major commercial advertiser, spent 28 percent less in the first quarter of 2009, TNS Media Intelligence said. Financial services companies were short 18 percent.
"The economy is in trouble," said Sam Freed, president of the New York division of the Screen Actors Guild. "There's a lot of downward pressure on cost for everybody right now." That was manifest at this year's upfronts, where the television networks unveil their fall shows to advertisers and where ad rates were down, Freed said. But that hasn't yet translated into more TV commercials. For now, network TV is still the most cost-effective way for advertisers to reach a large number of people and the demographic they want, but they're also looking for other avenues. Spending on online display advertising was up more than 8 percent in the first quarter compared with the same period last year, according to TNS Media Intelligence.
Longer Runs, But Less Money
Cost pressures have also caused advertisers to run their TV commercials for longer and to hold off on producing new ads, said Holter Graham, president of the New York local of the American Federation of Television and Radio Artists. Gabe Grifoni, a Los Angeles–based actor, appeared in an ad for a major beer company last year, and a year later the ad was still on the air. The company "never does that," he said; it has always cranked out new ads constantly. While a commercial actor like Grifoni might collect more residual checks for an ad that runs longer, he won't be back on camera earning new session fees, Graham said. Also, if an actor is appearing in an ad for a certain type of company or product, he or she is prevented from doing an ad for a similar company or product. Though the actor is paid a fee during that time, the longer the ad is on the air, the longer the banishment.
"When I saw the economy start to go bad, I thought to myself, 'Last year was pretty good, and if I do 40 percent less, I'll be okay with that,' " said Graham, who also works in commercials. Though not happy to lose the money, of course, he said, "I understand. I'm down 40 percent, and that's just the economy."
Earlier this year, AFTRA and SAG negotiated a contract with advertising agencies that not only helped establish a framework for actors to collect some of online advertising's growing revenue, but also increased their wages in traditional media by 5.5 percent, or $36 million, by raising actors' minimum rates. Often in the past, actors would be paid well above the contract minimum, but these days many actors are hearing, "All we can give you is the contractual amount," Graham said. "If I don't take it at that rate, I know how long the list of guys is behind me."
Grifoni remembers a time roughly two years ago when a busy week meant 10 to 12 auditions. Now it's between three and six. In his busiest year, he did between eight and 10 commercials. This year he's got three.
"Things are pretty slow right now," said actor Jonny Fido. On top of the ordinary summer sluggishness, Fido said there's increased competition for voiceover work—some of it from people who've been laid off from other industries and figured they'd give acting a try. Given the ease with which an actor can record an audition from home and send an MP3 to a casting director, the landscape is getting tougher for union performers. "Luckily, acting is a business you can leave and come back to at any point in your life if you're still breathing," Fido said. "Even if I have to get another job to supplement my income, I can get back into it. It's what I'm passionate about, what I want to do."
If Fido must supplement his income, he may not have to do so for long. Already there's a feeling that things are starting to pick up. Sue-Anne Morrow, a commercial actor who's also a co-chair of SAG and AFTRA's joint negotiating committee on commercials, said although every actor's experience is different, it seems that people have been a little busier since the beginning of August. "Many people are breathing a sigh of relief," she said. "It may be premature, but people are feeling better." Head has felt it too. In the last two weeks, she's noticed a flurry of activity that's "not typical" for August, she said. Whether it will continue remains to be seen.
It's also unclear when and where advertisers will resume spending money on commercials. Regardless, though, actors like Grifoni will be ready. "For me, I just like doing commercials," he said. "They're fun and you make a decent amount of money, if you work enough."