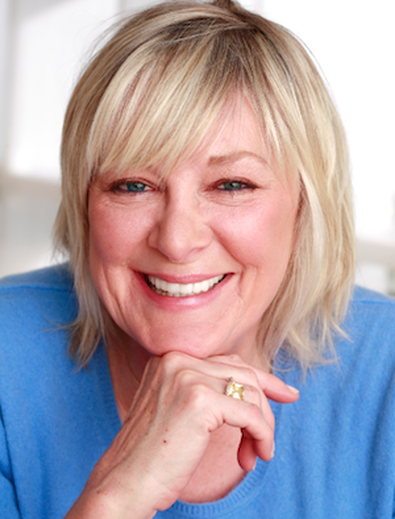 What's the difference between a type and a brand? Do you need a brand? How do you discover what brand you are? And what's a logline?
Your type is a combination of the five criteria found on any breakdown when a role is being cast: sex, age range, physicality (Race or the basics: short, tall, thin, heavy, light, dark), job title (mom, lawyer, cop, spy, teen, criminal), personality trait (quirky, serious, intellectual, sexy, loud, innocent).
Your brand is simply taking those qualities and adding something very uniquely YOU to the mix. Is it your smile? Your laugh? Jennifer Lawrence has a sexy, husky voice. Julia Roberts, a wickedly gleeful laugh. Tom Cruise, a charming smile, and Goldie Hawn became famous for her adorable giggle. What about you is memorable? That quality becomes your brand. It might help you to get cast more frequently.
Here's why a brand is so important.
Let's start with an example. You're in a hot, dusty developing country. You're really thirsty. Do you drink the tap water, drink something from an old green bottle with a loose bottle cap filled with a brown carbonated liquid, or grab the sealed red can of Coke? It's a no brainer. Not only will you quench your thirst, you know what the drink will taste like and that it's OK. A brand tells you what to expect.
Apply this to acting. A brand tells the public what level of performance and kind of actor you are. If you're an Angelina Jolie fan, you know that she'll be sexy, tough and charming. Watching Robert De Niro, you know the performance will be exciting, intense or very comedic. With Meryl Streep you can expect a consummate performance with close to perfect dialect and characterization. These actors have become a brand. That's what a movie star is.
By obtaining the services of a brand, a writer, producer, or director has a much easier job of getting other top actors on board, distribution, raising capital, and hiring the best crew. It doesn't guarantee success but certainly provides status and credibility.
So, as you develop you career, it's important to be aware of what your type is and what special qualities you bring to a role. That becomes your brand. It's really just you – your essence and personality as well as how you are perceived.
Here's a fun exercise to help you find out what your brand is: Put together a number of adjectives to describe you. Ask a half dozen friends and family members what three words or expressions best describe you and your personality. When you see duplicate words, you can put together a description of your brand. Then form those words into a phrase and you've got a logline.
What's a logline?
A logline is a short phrase summing up your unique qualities – how to cast you, how you've been cast in the past, and what you bring to the role.
Here are some examples. One of my recent clients was a pretty actor from the South. She had a definite Southern drawl, beautiful green eyes, and dark hair. While very attractive, she had an intense look that could be mistaken for resentment or rage. She had appeared on a soap as the bad girl who came to town and stole the starring actor's boyfriend. In an indie film, she played a neurotic and violent sorority sister. Obviously, a few directors saw her intensity and hired her for that quality.
Here are some adjectives we came up with: intense, neurotic, pretty, sexy, green-eyed beauty, dangerous, alluring, violent, scary, Southern, mean, hostile, angry.
Here's what we came up with for the logline: "Emerald-eyed Southern Belle-next-door-pyscho-killer."
Some industry professionals were amused but many called her in for a variety of roles – Southern, dark haired beauty, intense or dramatic, not necessarily for a psycho killer.
Another client was an attractive middle-aged guy with gray hair, a big friendly smile, and a strong speaking voice with an Oklahoma twang. He had been cast as a corporate executive and a suburban dad in commercials. He turned his head sideways when he spoke to you, and his eyes shifted a lot from side to side.
Consistent adjectives: Midwestern guy, friendly, a little tense or nervous, corporate business executive, big smile, shifty, achiever, Suburban husband and father, seeming very trustworthy.
Logline: "Silver-templed pillar of society corporate backstabber."
Both clients put the quote on their resumes, bios, and business cards. As a result, they both got more offers for auditions – and a few bookings from directors who were looking for just those qualities.
Is it essential to have a logline? No, but it helps. It's just one more bit of information telling a casting director what you do best. It's not meant to limit your range of roles but just to make you more memorable. And if they remember you, they might call you in more often. More auditions equals more potential bookings for other roles. That's how it works. That's how a logline describing your unique qualities – your brand – can help you.
As the founder and executive director of The Actors' Market, Gwyn Gilliss provides free monthly info seminars, agent/casting director interview tele-seminars, weekly marketing tips, as well as many coaching programs to help actors break into both the NY and L.A. industries. Gwyn has tremendous success with her private career coaching clients. More than 90 percent get agent representation launching their careers with performances in feature films, Broadway productions, and Emmy-award-winning primetime TV series, such as "The Good Wife," "White Collar," "Grey's Anatomy," "NCIS," "House," "Law & Order," "30 Rock," "Criminal Minds."
Email her to request a free 15-minute career session: [email protected].