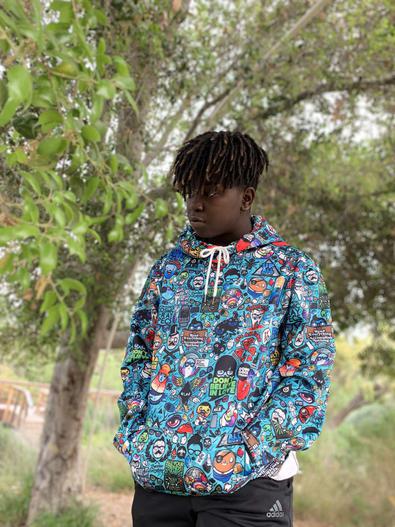 Young actor Delano Foster doesn't waste time when it comes to his burgeoning career. And with Backstage on his side, gaining experience is all the more possible.
Take your time and enjoy the ride.
"I'd just say to keep looking, and give it some time. The more you look for projects that are just right for you, the more you get. Also, have fun with whatever you audition for!"
Find what you need—with ease—on Backstage.
"I found these [recent] projects through Backstage and was ecstatic about it! I just love this platform. It's super easy and simple to navigate and use. Plus, there's a lot of work for me on Backstage. [I typically look for] commercials, TV shows, internet projects, and films."
Open doors and connect with your community.
"My advice would be to take acting classes, either at school or anywhere else. You can actually find [representation] through some classes. I've built multiple relationships with casting directors and actors that I have worked with."
Low on material to use for your reel? Create it yourself.
"[For my reel,] I looked and found a monologue to use, then I recorded it on my phone using a ring light. Make sure that the lighting is good and that you have someone to read with you."
You and your materials should always be ready.
"I usually try to stay up-to-date with my profile and keep the headshots and video reels new. It mostly helps with other things I audition for."
To see your success story in print, tweet @Backstage using the hashtag #IGotCast.
This story originally appeared in the July 29 issue of Backstage Magazine. Subscribe here.