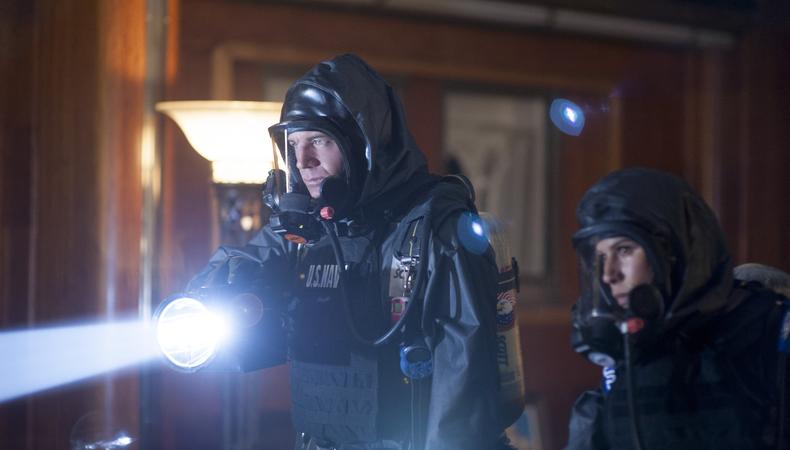 Casting director Denise Chamian was working with Michael Bay on "Transformers: Age of Extinction" when he pitched her the idea for a TV series he was working on. Chamian's interest was sparked, partly because she'd been looking to return to television and partly because she loves working with Bay. "We have a lot of autonomy in terms of who we cast, and usually we see eye to eye and we rarely ever disagree on who the person should be," she says. That show became TNT's "The Last Ship," set in the midst of a global pandemic and packed with high-caliber action sequences—making it a perfect fit for Chamian's action casting expertise.
She approached the project as she would a film, though the volume was higher. "You go after the highest level of talent that's available and interested and you take it from there," she says. Both leads, Eric Dane and Rhona Mitra, were straight offers. However, Chamian notes that Dane's role was still the most challenging to cast. "Finding the lead of a series who's that age range, the right type, and a television star is always difficult," she says. "But Michael had always liked Eric. We had talked about him before for roles in 'Transformers' and we had never ended up casting him so this actually seemed like a great place for him."
The role of Dr. Quincy Tophet fell into place much faster. They barely auditioned anyone. "Sam [Sprull] gave such a great audition…and Michael just said, 'I love that guy!' and he wanted to hire him immediately." But no role is ever "easy" to cast. "There's always a process that you go through of trying to find the right balance between the lead characters and the supporting characters. It's like a painting with different colors and you have to do one thing first and then the other things fall into place," Chamian says.
"I think everybody wants to discover someone new and the proof is in the audition." Chamian was able to cast two fresh actors as regulars. Chamian came across recent Yale MFA grad Marissa Neitling (Lt. Kara Foster) when she was casting a Nancy Meyers film. "She had really no experience, but I loved her look [and] her instincts were fantastic. Her reading was just emotionally and acting-wise really far above a lot of the other actresses we had seen." She was also believable as a military woman, "which is very different and eliminates a lot of people who are also good actresses and may have the emotional depth to play the role but aren't the right type." Christina Elmore (Lt. Alisha Granderson) was also straight out of school. "She hadn't done anything, [but] everybody loved her and thought her reading was exactly what we needed. She gave us a different color to the character in that she was just a little bit more serious and a little straighter."
There was a definite emphasis on making everyone as real as possible. "Michael is a stickler for that. He has a real affinity for the military and especially for Special Forces and the Navy." But it was still a television show. "It's not a documentary and we want people to watch appealing characters as the lead so you do take that into consideration," she says.