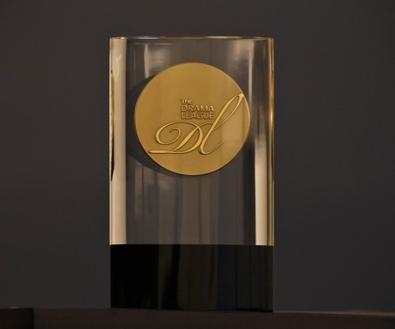 The Drama League has announced its 2014 nominees for the 80th annual Drama League Awards. First awarded in 1922 and formalized in 1935, they're the oldest theatrical honors in America, and are the only major theater awards determined by audience votes.
The five competition sections—Distinguished Play, Distinguished Revival of a Play, Distinguished Musical, Distinguished Revival of a Musical, and Distinguished Performance Award—include nominations for "Of Mice and Men," starring James Franco, Chris O'Dowd, and Leighton Meester; "Aladdin," starring Adam Jacobs, James Monroe Iglehart (also nominated for a Distinguished Performance Award), and Courtney Reed; and "Beautiful: The Carole King Musical," starring Jessie Mueller and Jake Epstein.
Special Recognition Honors will be presented to Barbara Cook ("The Music Man") for Distinguished Achievement in Musical Theatre Award, Key Brand Entertainment/Broadway Across America for the Unique Contribution to the Theatre award, and John Tiffany for Excellence in Directing.
The awards will be presented May 16 at the Marriott Marquis in Times Square and will be hosted by four-time Emmy nominee Jesse Tyler Ferguson ("Modern Family").
The full list of nominees is below:
OUTSTANDING PRODUCTION OF A BROADWAY OR OFF-BROADWAY PLAY
"All That Fall"
"All The Way"
"Casa Valentina"
"Domesticated"
"Mothers and Sons"
"Mr. Burns, A Post-Electric Play"
"The Open House"
"The Realistic Joneses"
OUTSTANDING PRODUCTION OF A BROADWAY OR OFF-BROADWAY MUSICAL
"After Midnight"
"Aladdin"
"Beautiful: The Carole King Musical"
"The Bridges of Madison County"
"Bullets Over Broadway"
"Fun Home"
"A Gentleman's Guide To Love And Murder"
"Murder For Two"
"Rocky"
OUTSTANDING REVIVAL OF A BROADWAY OR OFF-BROADWAY PLAY
"The Cripple of Inishmaan"
"The Glass Menagerie"
"Good Person of Szechwan"
"The Mutilated"
"Of Mice and Men"
"A Raisin in the Sun"
"Twelfth Night, or What You Will"
"Waiting For Godot"
OUTSTANDING REVIVAL OF A BROADWAY OR OFF-BROADWAY MUSICAL
"Hedwig and the Angry Inch"
"Lady Day at Emerson's Bar and Grill"
"Les Misérables"
"Violet"
DISTINGUISHED PERFORMANCE AWARD (One winner is selected from this category. The recipient can only receive the award once during his or her career.)
Reed Birney, "Casa Valentina"
Steven Boyer, "Hand to God"
Zach Braff, "Bullets over Broadway"
Arnie Burton, "The Mystery of Irma Vep"
Michael Cerveris, "Fun Home"
Nick Cordero, "Bullets over Broadway"
Bryan Cranston, "All the Way"
Alan Cumming, "Cabaret"
Tyne Daly, "Mothers and Sons"
Mary Bridget Davies, "A Night With Janis Joplin"
Gabriel Ebert, "Casa Valentina"
Carson Elrod, "The Heir Apparent"
Jesse Tyler Ferguson, "The Comedy of Errors"
Sutton Foster, "Violet"
James Franco, "Of Mice and Men"
Peter Friedman, "The Open House"
Michael C. Hall, "The Realistic Joneses"
Lena Hall, "Hedwig and the Angry Inch"
Neil Patrick Harris, "Hedwig and the Angry Inch"
Joshua Henry, "Violet"
James Monroe Iglehart, "Aladdin"
LaTanya Richardson Jackson, "A Raisin in the Sun"
Ramin Karimloo, "Les Misérables"
Andy Karl, "Rocky"
Adriane Lenox, "After Midnight
Tracy Letts, "The Realistic Joneses"
Zachary Levi, "First Date"
Sydney Lucas, "Fun Home"
Taylor Mac, "Good Person of Szechwan"
Jefferson Mays, "A Gentleman's Guide to Love and Murder"
Idina Menzel, "If/Then"
Laurie Metcalf, "Domesticated"
Jessie Mueller, "Beautiful: The Carole King Musical"
Chris O'Dowd, "Of Mice and Men"
Kelli O'Hara, "The Bridges of Madison County"
Estelle Parsons, "The Velocity of Autumn"
Steven Pasquale, "The Bridges of Madison County"
Jeremy Pope, "Choir Boy"
Zachary Quinto, "The Glass Menagerie"
Daniel Radcliffe, "The Cripple of Inishmaan"
Ruben Santiago-Hudson, "How I Learned What I Learned"
Margo Seibert, "Rocky"
Robert Sella, "The Mystery of Irma Vep"
Tony Shalhoub, "Act One"
Jennifer Simard, "Disaster!"
Brian J. Smith, "The Glass Menagerie"
Patrick Stewart, "Waiting for Godot"
John Douglas Thompson, "Satchmo at the Waldorf"
Denzel Washington, "A Raisin in the Sun"
Michelle Williams, "Cabaret"
DISTINGUISHED ACHIEVEMENT IN MUSICAL THEATRE
Barbara Cook
UNIQUE CONTRIBUTION TO THE THEATRE
Key Brand Entertainment/Broadway Across America
FOUNDERS AWARD FOR EXCELLENCE IN DIRECTING
John Tiffany