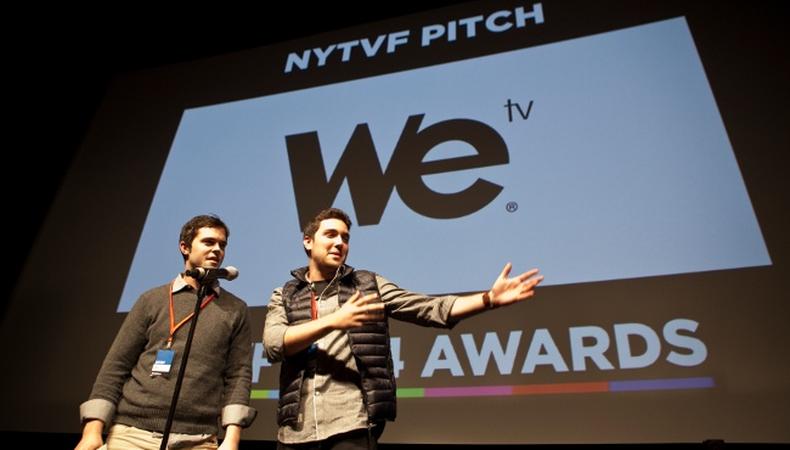 Between the sheer amount of television and the proliferating platforms on which it can be watched, getting your original content noticed can be tricky. But since 2005, the New York Television Festival has provided means for up-and-coming creatives and industry decision-makers to make magic together on the small screen.
NYTVF was conceived "in response to the idea that there should be a Sundance [Film Festival] for TV," festival director Erin Day told Backstage. "There were a tremendous amount of opportunities for filmmakers both on the doc and narrative side, but there wasn't really anything harnessing that energy for TV." In the years since YouTube and its many contemporaries began changing the face of short-form content, NYTVF has become more than a means to see screenings of top indie talent; it's also a networker's dream, facilitating connections between indie TV creators and the network heads who could launch them into the mainstream.
"We work with partners across the spectrum, in traditional network or cable, as well as emerging online and digital platforms," said Day. "One thing we try to do is foster those relationships, and whether you're emerging or an established writer or creator, the ability to engage with multiple buyers, particularly on the scripted side, is not that usual."
Soon after last year's festival, longtime attendee Damian Lanigan began developing "Sharing," a project that was later acquired and turned into an NBC pilot by Jimmy Fallon's production company. In 2013, Phil Matarese and Mike Luciano's "Animals" won a top comedy award at the festival and was promptly connected to ICM and the Duplass brothers, who announced the animated series would premiere on HBO in 2016. "It's not about measuring the specific success of a project," said Day, "it's about the career and the trajectory of anyone coming through our doors."
This year's showcase will be held Oct. 19–24 at the Helen Mills Theater and Event Space and SVA Theatre, where most screenings, panels, and other events are free and open to the public. Panels are geared toward nuts-and-bolts intros to the production side of filmmaking, while the festival's keynote session will feature advice from top-tier show creatives.
Most exciting is the slate of 50 original TV and Web series pilots that have been selected for the annual flagship competition. "We received more submissions than ever before," said NYTVF Founder and Executive Director Terence Gray in a statement. "We're seeing across-the-board improvements on both the creative and production sides with truly fresh voices that will be big draws for buyers and TV enthusiasts alike."
As Day said, "The demand for original content is so high and the enthusiasm for original content is higher than it's ever been." If you're generating your own small-screen masterpiece, what are you waiting for? To check out the festival's schedule, as well as multiple submission opportunities and other initiatives, visit nytvf.com.
Inspired by this post? Check out our television audition listings!