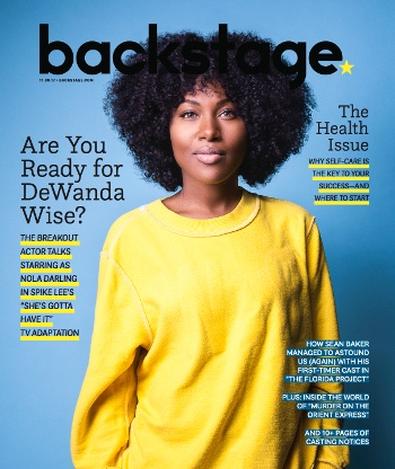 The first time DeWanda Wise saw "She's Gotta Have It," a guy she was dating at the time had gifted her a copy, telling her, "You remind me of Nola Darling." As the 1986 version of the story stood, it was a compliment, but a complicated one.
From the mind of Spike Lee, Nola Darling was unlike anyone who had ever existed in cinema before. The fictional Brooklyn-based artist was relentless in her pursuit of everything—and everyone—she wanted. She was a strong, black woman, and with three (going on four) lovers in tow, she had a sexual appetite we'd only ever seen attributed to her male contemporaries. "I don't really know how to take that now that I've seen it," Wise remembers thinking of the comparison. "Thank you? I'm just gonna take all the good things! She's strong-minded!"
The original film traces Nola's romantic relationships from start to finish, the dynamics fostered, and how she balanced them all outside her "loving bed." "She's Gotta Have It" pushed depictions of feminism, Brooklyn's boheme, and black women's sexuality into the mainstream—and it arguably paved the way, narratively speaking, for present-day juggernauts like "Insecure" and "How to Get Away With Murder." It was a wild success: the first black cult film with a real following that redefined the boundaries of eroticism and pop culture.
The film's third act also contained Lee's only career regret to date: a penultimate scene where Nola is raped by an indignant lover after she refuses to commit to him. It felt almost like a throwaway that undermined the "strong-minded" character at the film's center. Lee later addressed the controversial ending in an interview with Deadline shortly before the film's 30th anniversary. "It made light of rape, and that's the one thing I would take back," he said. "I was immature and...I can promise you, there will be nothing like that in 'She's Gotta Have It' the TV show, that's for sure."
Three years later, Lee has made good on his promise and then some, delivering a neoteric protagonist with a friend group of strong female voices at her side. Much happened in Wise's own life between going from film fan to TV star, and she brings that knowledge and charisma to the role. Minutes into the pilot, it's clear that Wise is the perfect reincarnation of Nola Darling for 2017.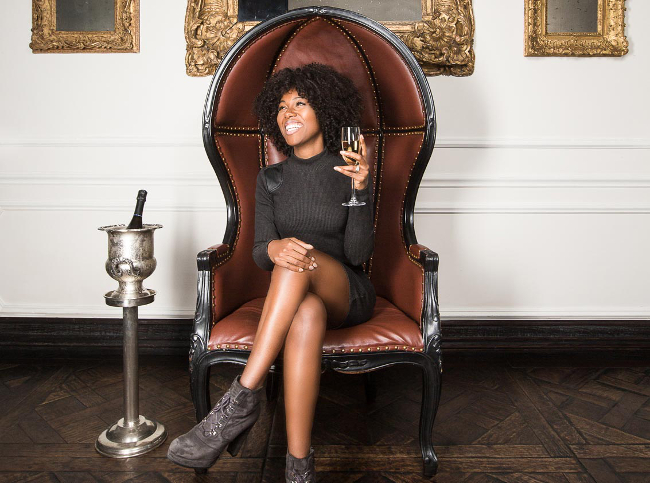 Photographed on location at Rotisserie Georgette in NYC
Like the film, the Netflix series, out Thanksgiving Day, is set in Fort Greene, Brooklyn, only this time, it's a neighborhood a 1986 resident could hardly imagine. "Gentrification is, like, 10 on the call sheet," Wise jokes, explaining that the Brooklyn upheaval and overhaul is a major theme in Season 1. Nola is now a millennial in her late 20s exploring the different facets of her artistic identity—classic oil paints versus street art, for example—as well as her romantic ones. There's Jamie Overstreet (Lyriq Bent), the suave, married businessman who woos her with fancy dinners and poetry; Greer Childs (Cleo Anthony), the self-obsessed model, photographer, and Nola's professed boy toy; and Mars, the comedic role director Lee himself played, now given a fresh modernization by originating "Hamilton" cast member Anthony Ramos.
Where in the film Nola barely existed as a fleshed-out person outside of these three sexual conquests, the series allows for a much richer character development. "One of my favorite things about our show is you see her fight to retain a certain quality of life and freedom," says Wise. "I feel like in many respects, in many parallels—professionally, personally—I've done that. And I know what it's like to value it."
For Wise, fighting for her work equates to specificity at all stages. Even while she was an undergrad at NYU, she was applying to audition for indie films through Backstage. "I always knew the kind of work that I wanted to do," she says. "The more specific I was, the more fruitful it was."
Her first feature film, "Spinning Into Butter," had her starring alongside A-listers like Sarah Jessica Parker, Beau Bridges, and Mykelti Williamson. She followed it up with "How to Tell You're a Douchebag," which caught Lee's eye because it was directed by one of his students. "I just learned a lot by doing and watching," she says of her supplemental hands-on education. "There's nothing like on-the-job training. Nothing."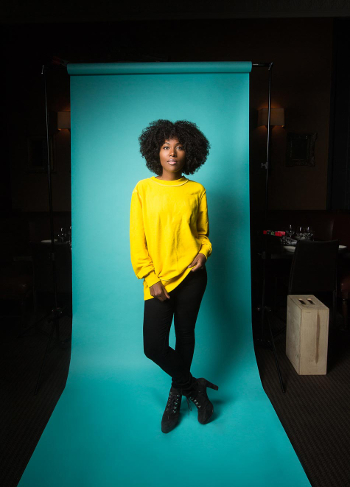 The experiences culminated in the ultimate starter package needed to pick up her "She's Gotta Have It" character quickly. Paired with her drama degree, Wise's urban studies degree from NYU Tisch School of the Arts, and the work she did in Dominique Morrisseau's LAByrinth Theater production of the Brooklyn-set "Sunset Baby" gave her a solid background on the borough that's very much at the center of this story. It was also an immediately accessible and necessary springboard. A week after she did her director's session with Lee, he wanted to begin filming, but Wise was still playing Clara on the set of the slavery-era drama "Underground" and under contract for Fox's "Shots Fired," where she played a mother whose son had been shot and killed by police. They pushed filming until October, leaving little time for preparation. But Lee provided the few tools Wise didn't already possess.
"He takes care of you," she says. "It's hard work, but he sets you up to accomplish it. I remember—because this is how he operates, right? He sent me this weird email and it was like, 'This is Tia.' Later on he goes, 'You talk to Tia yet?' Spike, who is Tia? 'That's your assistant.' I was like, oh! I have...oh, I have an assistant! Cool, cool, cool. And Tia's the G.O.A.T [Greatest of All Time]. Everyone deserves a Tia."
The 10-part series did prove to be taxing. In addition to Nola's emotional peaks and valleys, Wise had to be ready for script changes such as line delivery shifts where a monologue would first be written as voiceover and then tweaked to be delivered direct-to-camera. "The show built a new muscle that I did not know I possessed," Wise says. "I've always said it takes me forever to memorize lines. But words are powerful." She's since stopped saying that to herself (and she advises that you should, too).
Wise also had to learn to be very comfortable with intimacy on set, something her indie film experience helped with. When it came to the bedroom scenes, "Spike would be like, 'What are we going to do?' I'd be like, 'Yes I've been looking at images from the "Kama Sutra," ' " she says, laughing. "It was super important for me to delineate; again, that's what happens when you come from indie film—you're super opinionated but also...every relationship is completely different. Mars should feel fun, super fun. Greer, for lack of a better way of saying it, is her fuckbuddy, so it should look like it and feel like it. And Jamie is very sensual and traditional, so the positions were pretty traditional. A whole lot of thought [went] into those crazy-ass sex scenes."
Wise's willingness to collaborate and bring herself wholeheartedly to every role is only part of why she seems such a natural fit for someone like Nola. "I always responded to the original in it not being afraid of femininity in all that it entails," she says, "and in acknowledging that Nola's nudity is not the most naked part of her."
"She's Gotta Have It" serves as a triumphant return to the Spike Lee Joint form, and after hustling on shorts and indies, it's the perfect project to launch a new leading lady in Wise. "People remind me of all the things that I've just done for the love of acting," she says. "You can't manufacture that. And it's so important for a young actor to really check your motives, because nothing's going to drive you through like that love."
Check out Backstage's TV audition listings!