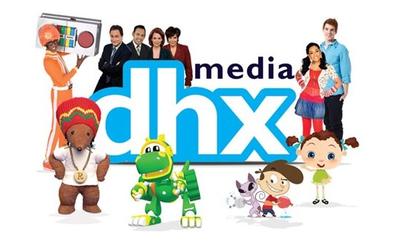 Canadian production company DHX Media, an independent media producer and distributor focused on children's entertainment, announced today that it is moving its work-for-hire production jobs from Los Angeles to Canada.

The company's latest financial report, released Feb. 14, reveals that management has decided "to wind down its lower margin L.A. service studio and focus on its higher margin animation studios in Canada." Most or all of DHX's work-for-hire productions, which recently included HBO's "Ricky Gervais Show" and DreamWorks' "Dragons: Riders of Berk," will be migrating north over the next year.

DHX Media is based in Halifax, Nova Scotia. According to the Hollywood Reporter, much of the work leaving L.A. is likely to move to Vancouver, B.C., which offers some of the most competitive film and TV production tax incentives in the country and has been called "Hollywood North."

Current job listings on DHX's careers site are limited to Halifax and Vancouver.

DHX Media's properties include children's titles like "Arthur," "Caillou," "The Busy World of Richard Scary," "Inspector Gadget," "Strawberry Shortcake," "Yo Gabba Gabba!," and many more live-action, animated, and pre-school programs. The company added to its library when it acquired Cookie Jar Entertainment, owner of "Care Bears," in late 2012.

According to the company's LinkedIn page, DHX Media has offices in Los Angeles, Toronto, Vancouver, Halifax, London, Paris, Barcelona, Lisbon, Milan, Munich, and the Netherlands.