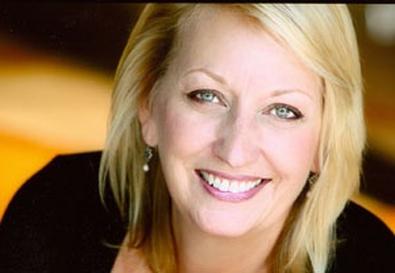 Acting teacher Diana Christiansen, originally from Illinois, moved to L.A. in 1981 and has been coaching actors since 1992. Though she teaches all age groups, her primary focus remains children and teenagers. Maureen Browne, a casting director and TV hosting coach, says, "Diane Christiansen is a pro. Her students cannot help but succeed because Diane teaches in a kind, nurturing manner that is highly effective."
Back Stage:
What is the key challenge in getting young actors to gain confidence and blossom?
Diane Christiansen:
Maintaining positive reinforcement from not only me but also from their team—including their families, reps, and especially their peers in class. Therefore, I encourage my students to embrace new students as they would on set, and to support one another unconditionally and never compare themselves to anyone else—just to revel in their uniqueness.
Back Stage:
Do children bring qualities to the craft that are stronger than those of adults?
Christiansen:
Absolutely. Kids and teens are much less self-conscious than adults and are rarely needy. They are so anxious to try new things, without worrying if they are good or not. I love how they jump in and experiment. They are so much more free in their full self-expression. Once they understand the discipline required in the structure of class, set, or the theater, they thrive and "play" easily within that structure.
Back Stage:
What techniques or modes of communication help you motivate young actors?
Christiansen:
Although my sensibilities are grounded in Method acting, I throw in a little of all the American masters and believe actors need to work from the inside out and from the outside in, like the British actors. This is the way each individual finds his or her own style. I communicate these techniques via exercises, improv, and sending them out to be "on task," researching and living through their characters and deriving a life for the characters they are creating by investigating their own lives as well as observing the lives of others.
Back Stage:
What is your biggest strength as an instructor?
Christiansen:
I believe it's my ability to find a good balance of having fun and being businesslike. Teaching actors to find their own sense of balance in their art and business is my mojo as an instructor, my special sauce.

Diane Christiansen, www.dianechristiansen.com
Runners-Up:
- Stephanie Lesh-Ferrell, Talent to Go,
www.talenttogo.net/classes.html
- Helen Anzalone, Helen Anzalone Studios, (818) 633-1936,
http://helenanzalone.com
- Marcie Smolin, The Actors Circle, (310) 402-1952,
www.theactorscircle.com