Diego Luna is calling via video from London, where he's busy shooting the second season of the critically acclaimed Disney+ series "Andor." He's been on set all day, and he's a tad restless. At the end of our conversation, he apologizes for carrying me all over the apartment he's staying in, acknowledging his dizzying camerawork; he prefers to pace as he talks. At times, he pauses and stares directly at the camera, as if to stress the importance of what he's saying—especially when he reflects on his own choices and questions whether an actor can plan a career path at all.
"Your acting is about the moment," Luna says. "Listen: There are people that do it differently, and it might work for them—that whole 'I can be here because it will take me there' mentality, you know? But that process doesn't work for me. I would have never thought that doing 'Y Tu Mamá También' was gonna get me to be in 'Rogue One.' "
In hindsight, that trajectory seems both obvious and impossible. Alfonso Cuarón's 2001 road trip movie, which famously paired Luna with fellow Mexican actor Gael García Bernal, forever changed the life of the filmmaker and his actors alike. The earthy, sensual work Cuarón pulled from his stars launched both their careers; Luna and García Bernal now regularly show up in big-budget films and on critically acclaimed TV series alike.
In fact, "Rogue One" director Gareth Edwards told Luna that one of the reasons he hoped to cast him as the wily Cassian Andor on his "Star Wars" prequel was his memorable work in Cuarón's Oscar-nominated feature.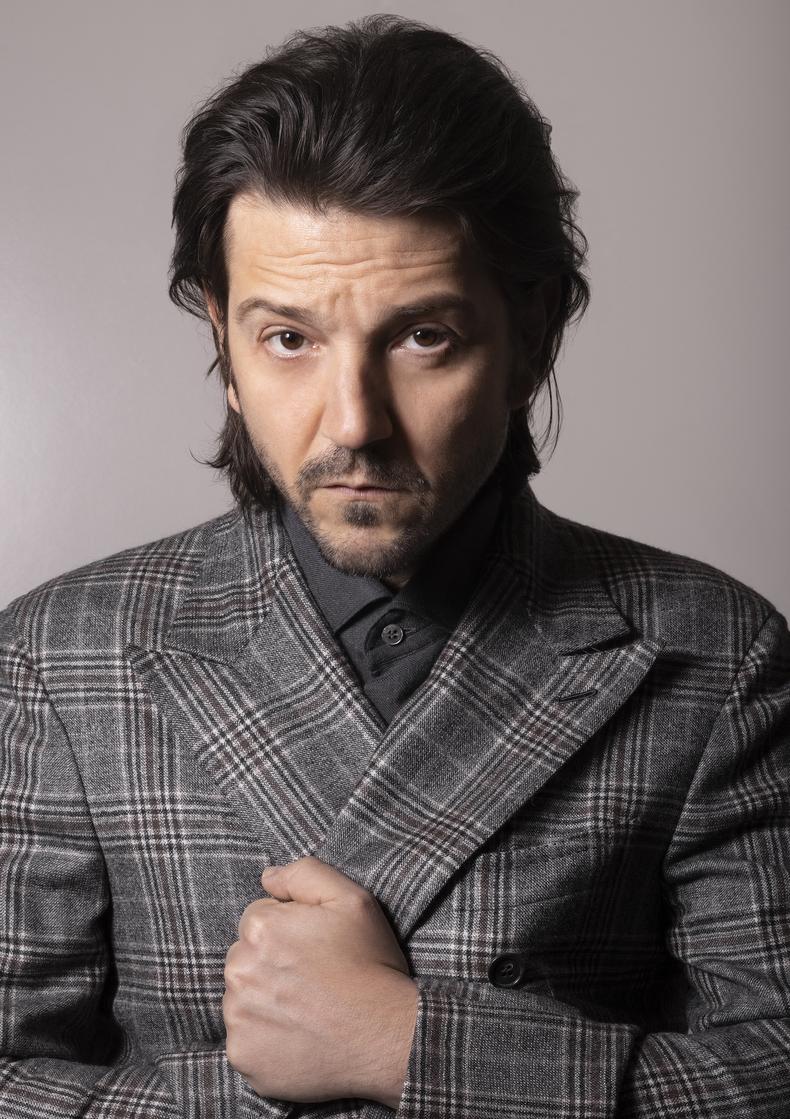 But as Luna looks back on the two decades since his breakthrough role, he insists that nothing about his career was premeditated. "If I had sat down and said, 'OK, let's make a plan: How does a Mexican with my accent get to be in "Star Wars?" ' you wouldn't really have gone with a film about two teenagers who go with an older woman to the beach of Mexico. You just wouldn't."
Luna would likely have made very different choices if he'd had that kind of ambition from the beginning. Instead, the actor has been guided by his artistic spirit, pursuing projects that celebrate storytelling above all else. In fact, as he stresses over and over again during our chat, it's his guiding principle. "All this is not just about acting," he says. "It's about telling the story that matters to you—[the one] that will assure you that you'll find a connection with someone else. I like living in and enjoying the moment."
Luna's process is all about making space for spontaneity and authenticity. "My starting point is always myself. It's always my experience," he explains. "I don't like the idea of putting a mask on. I don't think acting is about tricking others."
"If I had sat down and said, 'OK, let's make a plan: How does a Mexican with my accent get to be in "Star Wars?" ' you wouldn't really have gone with a film about two teenagers who go with an older woman to the beach of Mexico. You just wouldn't."
His approach varies widely from role to role. "Every film, every TV show, every play is different," the actor says. "The beauty of collaboration is that if you just think about your process as one thing, you're missing the opportunity of actually becoming part of something bigger. Sometimes you go into therapy; sometimes you decide to take classes; sometimes it's about reading and going deep into the thinking of someone else; sometimes it's about letting yourself go; sometimes it's about trying to stop because you find yourself lost. It's very different on every project."
That collaborative approach stems from the fact that Luna, who grew up in Mexico City, is a theater kid at heart. His father, Alejandro Luna, was a celebrated set and lighting designer, while his mother, Fiona Alexander (who died in a car accident when he was 2 years old), was a costume designer.
"My life was all around the theater," Luna recalls. "I was always there; that was home for me. And it wasn't just the moments of rehearsals and actors being onstage; it was the process of building and putting it together and throwing lights at something and creating the magic. I had a lot of time off to wander around and see a beautiful sense of community, of family, there."
What started as a way to feel closer to his parents soon became a framework for understanding the world. The freedom young Luna experienced onstage helped him feel more grown up. When he was a teenager, the actor began to find steady work in telenovelas. Once he found his footing in the Mexican TV industry, he moved out of his father's home to live the life of a working actor. But even as he pursued small-screen roles to pay the bills, he continued to seek out more artistically rich work onstage.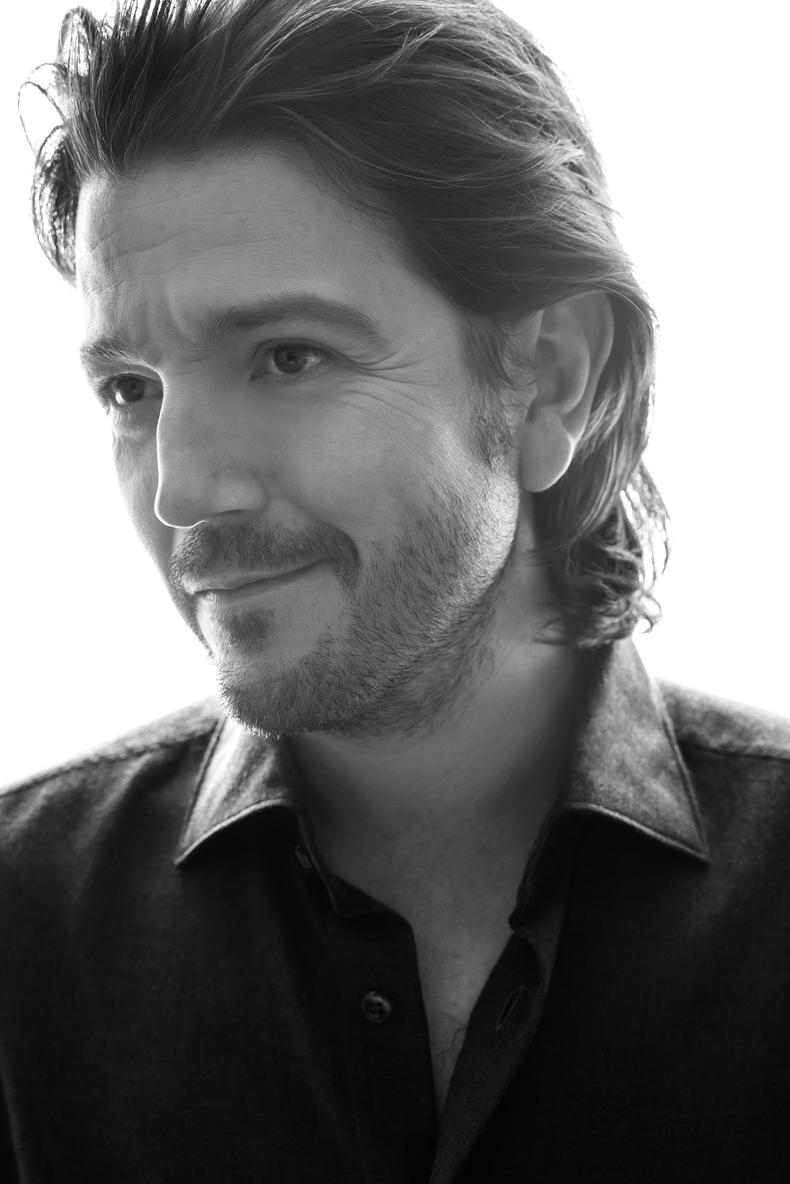 It was this lack of creative fulfillment that eventually drove Luna to step away from the television world—a decision that he believes set him on the path to "Y Tu Mamá También" and everything that came after.
In the short term, however, moving away from TV acting left Luna without regular paychecks and forced him to reassess what he wanted from his life and career. When he talks about those early years, he seems to come to the realization that the bet he made on himself back then paid off—and that he would have been just as content with his choice even if Lucasfilm hadn't come knocking.
"I had to start living with less. I had to be more patient," Luna says. "I had to look more for work and start to come up with my own ideas—stuff I could produce myself and make happen. It definitely took me out of my comfort zone. But I found a way to live from practicing theater. And in a way, I haven't stopped doing theater."
Even after the release of "Y Tu Mamá También," he continued to seek out stage work. But soon, Cuarón's hit began to open doors for Luna. Before long, he was starring in movies directed by the likes of Julie Taymor (2002's "Frida"), Steven Spielberg (2004's "The Terminal"), and Gus Van Sant (2008's "Milk"). Along the way, the actor was still headlining homegrown films like Carlos Cuarón's "Rudo y Cursi" (2008), a Mexican box office hit that reunited him with García Bernal.
As he looks back on this time, Luna returns to the idea of embracing the uncertainty of his profession. "To be honest, I was never intentional, and I think that's what made [my career] possible. I think [plotting out] your career or thinking about the long term is not something we should be focused on. As actors, that gets us distracted. We end up paying attention to stuff that shouldn't matter to [us]."
That's particularly true for Luna when he considers his career in the U.S. "The most interesting part of working in the States is that I haven't really been looking for it," he says. "I don't know if I did it completely consciously, but I think it's what has kept me sane."
These days, he remains focused on doing what he loves most: performing in meaningful projects. For him, it's the difference between acting as a career and acting as a way of life.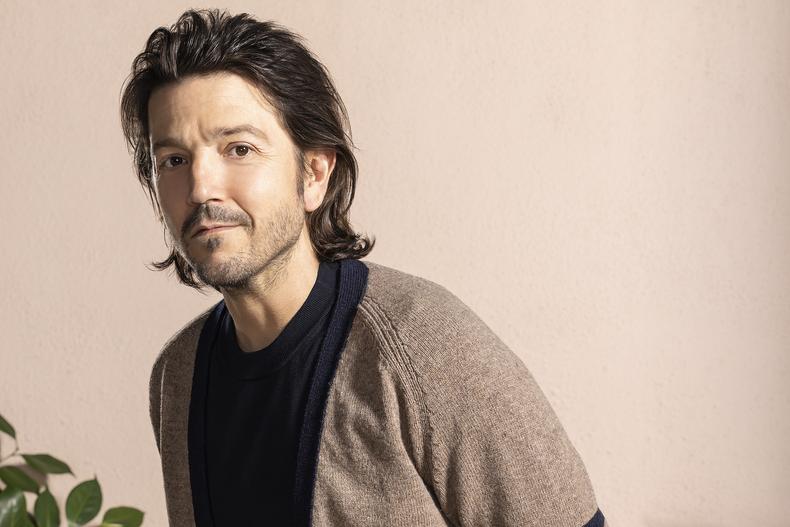 "When someone needs you to tell their story, they'll find you," he says. "I'm always finding my own stories to tell. But it's when you're waiting—when you think that by showing up it's going to happen or when you're waiting for a phone call—that [it can be] very dangerous. Because that might be taking you away from the stuff you could be doing."
Luna recalls that the concept for "Andor" began as a joke on the set of "Rogue One." Because his character dies at the end of the film, he knew that the only place to tell more stories about Cassian would be in a prequel. The proposition didn't feel serious until after the film wrapped and he was asked, in earnest, whether it was something he'd ever consider. It seemed clear that no one at Lucasfilm would move forward with the project if Luna wasn't attached.
"And I said yes—yes, because it sounded right," the actor says. "It didn't sound like we were gonna go back to do a new version of something that had already been done; that would have scared me a lot. There was an opportunity to do something different, to see it from a different perspective, to explore the character in a way [he] hadn't been explored."
"My starting point is always myself. It's always my experience. I don't like the idea of putting a mask on. I don't think acting is about tricking others."
"Rogue One" is a cathartic thriller that sets up one of the most iconic scenes of the original "Star Wars" trilogy: the destruction of the Death Star in "A New Hope." "Andor," on the other hand, is a sustained examination of the fascist Empire that looms over all of those stories set a long time ago in a galaxy far, far away. Luna was thrilled to have the chance to explore what led Cassian, who begins the series as a jaded thief, to become the Rebel hero we meet in the 2016 film.
Luna largely credits the success of "Andor" to creator Tony Gilroy ("Michael Clayton"), who also penned "Rogue One." The writer was interested in exploring the mundanity of the "Star Wars" world that he'd touched on in the movie, so he wanted the series to be devoid of all-powerful Jedi and menacing Sith Lords. Instead, "Andor" is populated by bureaucrats and petty law enforcement agents who come up against striking workers and average citizens who are fed up with the status quo.
"Tony made it clear he wanted to understand why a revolution erupts," Luna explains. "Why is it that people are so eager for change that they are willing to sacrifice everything? The show is about the everyday lives of these people."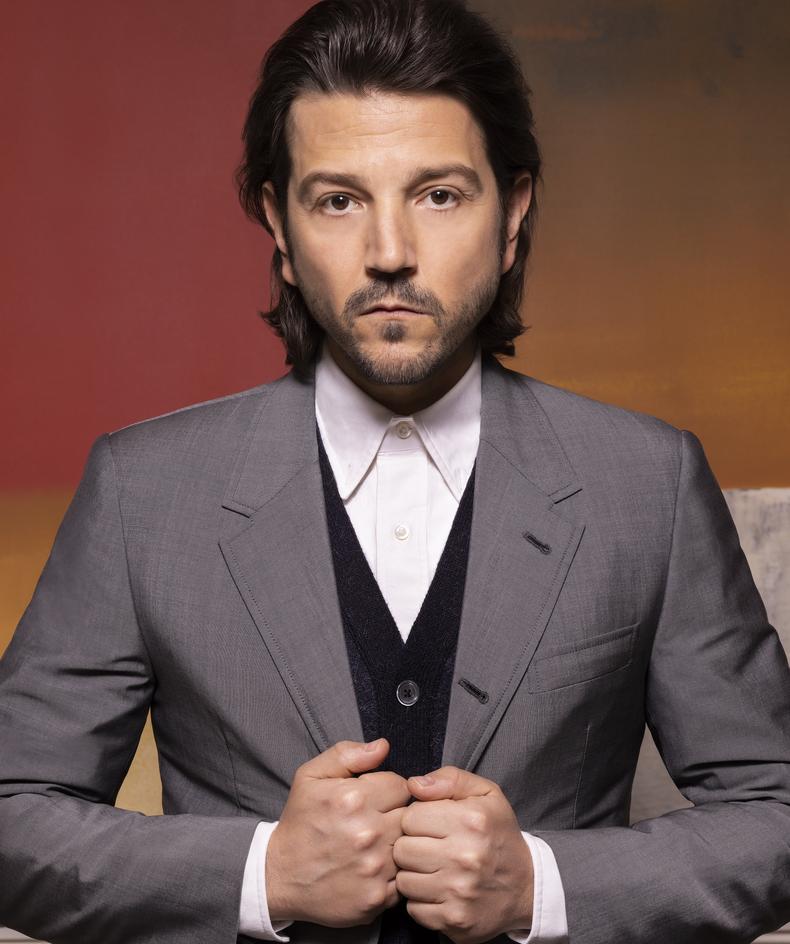 As Cassian begrudgingly moves toward joining the Rebel Alliance, he becomes the lens through which we see how those around him have become radicalized: Here is someone who is all too content to steer clear of trouble if it means he can get by. But the more Cassian sees of the world the Empire has created, the harder it is for him to stay quiet.
"Andor," then, which won a Peabody Award for its first season, is a show about how revolutions are both inevitable and fragile. It's the kind of message Luna never thought he'd be able to explore within the confines of a popular, big-budget franchise like "Star Wars"—and he's grateful for the opportunity.
"I didn't grow up thinking that was possible," he says. "And I can't get used to it! I don't know how many times it might happen again for me. But it's possible. And that's a beautiful thing to remember."
This story originally appeared in the June 8 issue of Backstage Magazine.
Photographed by Ian Spanier in L.A. on 4/29. Grooming by Diana Schmidke. Styling by Jordan Johnson. Cover designed by Ian Robinson.