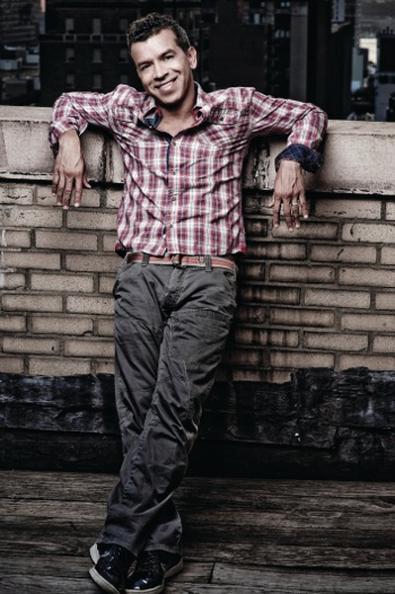 "On Your Feet!" and "Dames at Sea" promise an exciting—and varied—season of dance thanks to choreographers Sergio Trujillo and Randy Skinner.
Sergio Trujillo, "On Your Feet!"
Prolific Broadway choreographer Sergio Trujillo is responsible for the dance moves propelling smash hits such as "Jersey Boys," "Memphis" (for which he won an Olivier Award), "The Addams Family," and now the new musical "On Your Feet!," opening Nov. 5 and based on the lives of Cuban music star Gloria Estefan and her husband and producer, Emilio Estefan, played by Ana Villafañe and Josh Segarra.
The Colombian-born Trujillo wanted not only to interpret the lives of these icons but pay homage to Latin culture. "The pressure was on in terms of doing justice to their story and to her music," he says. "For me, it wasn't enough that I'm Latin and that I grew up in Colombia; I wanted to do some research, so I traveled to Cuba to immerse myself in dance and the culture."
Dancing on dirt floors with native Cubans gave Trujillo instrumental details for songs like "Tradición," about the continuing traditions of Cuba, and a look at historic dances "like the pañuelo dance, and the way they move and what they do with their hats and their handkerchiefs," Trujillo says.
To stay firmly rooted in the world, he cast bilingual dancer-actors who could speak to Hispanic authenticity as well as bring their own presence to their roles.
"With dance for this show, it's not about creating a chorus line of dancers that do that same thing," he says. "If we were going to bring this to the stage, I wanted it to be true to the way that it is, and true to the culture. All the dancers I picked are as real as any Latino can get." —Briana Rodriguez
Randy Skinner, "Dames at Sea"
No one is better equipped to direct and choreograph the classic musical "Dames at Sea" than Randy Skinner. The man who brought the 2000 revival of "42nd Street"—another pastiche of classic 1930s Warner Bros. musicals—to Tony-winning life is now about to find out if lightning can strike twice by bringing the little Off-Broadway musical that could to the Great White Way.
Staged with a cast of six, the show has long been a favorite of regional companies and high schools because of its cheeky book and simple staging. But Skinner sees an opportunity to serve Broadway audiences the type of jazzy dance show that has eluded them for years.
"Audiences love tapping," Skinner says over the phone on the first day of rehearsals with cast members John Bolton, Mara Davi, Danny Gardner, Eloise Kropp, Lesli Margherita, and Cary Tedder. "And I always have to remind myself that it's an element of dance that is not only visual but auditory. So when you have really good tappers, people really love it. But we also have ballroom numbers; it runs the gamut of all styles of musical theater dancing, but we're focusing on the tap because it was such a big part of the '30s."
Boasting love at first sight, backstage drama, and a demanding diva, "Dames at Sea" is exactly the sort of impish show that often feels adrift on a Broadway stage, but Skinner has some plans to make it fit right in among its more bombastic cousins.
"We have a cast of six that have to do everything," he says. "It's a big, big dance show because I have the talent. There are all-new dance arrangements. All the numbers are much bigger. I always felt that in the right situation, it really was a Broadway kind of show because of the music and the cleverness of the story and the book. There will be some surprises for people who know the show, but many people have never seen a production of it. I do love that, too. I quite enjoy working on a show that hasn't been seen in a while!" —Mark Peikert
Inspired by this post? Check out our dance audition listings!