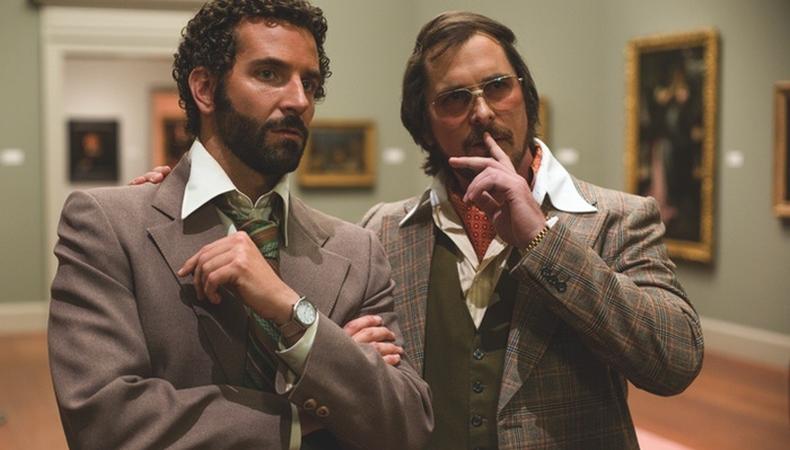 Glancing at the cast list for "American Hustle," the film looks like a reunion. Bradley Cooper, Jennifer Lawrence, and Robert De Niro worked together with writer-director David O. Russell on "Silver Linings Playbook" just last year; Amy Adams and Christian Bale worked with Russell on "The Fighter" in 2010. And all five of those actors received an Oscar nomination for their work in those respective films. Lawrence and Bale even took home the statue.
But when it came to casting the film, casting director Mary Vernieu, who has worked with Russell on all of his films since 1999 except "The Fighter," was very excited to introduce new faces to the director—particularly actors from Boston, where the film was shot.
"It was interesting to see who was there, and it was a big cast and there were definitely a lot of people that we had to find," says Vernieu, who works at Betty Mae Casting. "Boston has a very good talent pool."
Vernieu worked with local casting director Angela Peri for the film, and Vernieu also got to spend some time in the city and set up Skype dates with actors in New York and Los Angeles while she was there. (After Lawrence landed her role in "Silver Linings" from a Skype audition, Vernieu began calling Russell the "pioneer" of Skype auditions.)
"It makes it helpful when the actors aren't in the same city, and he's able to give them direction and play with the scene and have fun with them, without it having to be just a self-tape, which can sometimes be a much more static kind of process," explains Vernieu.
While most of the main cast came attached to the project, Vernieu says she loved bringing in actors of whom she's long been a fan, such as Elisabeth Röhm, Michael Peña, and Alessandro Nivola.
And although Vernieu didn't cast him—and it's his first film with Russell—Louis C.K. joined the cast early in the process through a meeting with the director. "David almost wrote it around it being him," adds Vernieu.
But the role that she was most worried about casting was Pete Musane, a role that ended up going to Jack Huston, because it was a newer role and the actor had to play opposite Lawrence for much of the film.
"I was a little bit worried about that character, and we were super happy when [Russell] liked Jack," says Vernieu. "It just seemed like one that had to be exactly right—as they all do."
The best part about bringing in new actors to Russell is his dedication to the people he works with, which could mean fostering a new and vibrant collaboration similar to the ones enjoyed by the actors returning to work with Russell for this film.
"It's just always exciting because David's so loyal to the people that he puts in his movies," says Vernieu. "We hope that it will be a long relationship."
Casting Director: Mary Vernieu
Director: David O. Russell
Writers: Eric Singer and David O. Russell
Stars: Jennifer Lawrence, Amy Adams, Christian Bale, Robert De Niro, Bradley Cooper, Jeremy Renner, Jack Huston, Michael Peña, Louis C.K., Alessandro Nivola, Elisabeth Röhm
The Pitch: A con man (Christian Bale) and his partner (Amy Adams) are sucked into the Jersey Mafia by an FBI agent (Bradley Cooper), but the con man's wife (Jennifer Lawrence) threatens to make it all fall apart.