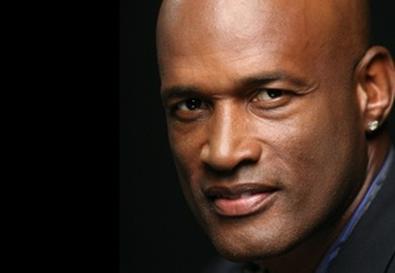 Director
Kenny Leon
asserts, "Thank God I'm working!" In fact the Tony-nominated Leon is juggling several projects. He's helming an African-American version of Robert Harling's "Steel Magnolias" for Lifetime TV; a staged adaptation of the iconic 1967 film, "Guess Who's Coming to Dinner"; and a Broadway-bound musical inspired by the work of rapper Tupac Shakur, with each property reflecting Leon's interest in diversity, inclusion, and relevance.
Consider his spin on "Guess Who's Coming to Dinner," slated to debut this summer at the Rialto Center for the Performing Arts in Atlanta. Originally starring Sidney Poitier, Spencer Tracy, and Katharine Hepburn, the story centers on a while liberal couple who find themselves in an unexpected bind when their daughter comes home with a black fiance.
'Why now?' Leon asks rhetorically. 'Why is America still America? Think of what happened in Florida [the shooting death of Trayvon Martin]. Just when we think race is not an issue we realize race is an integral part of who we are. Our racial history has never been dealt with. The play will still be placed in the '60s, but with the sensibilities of 2012."
Beyond the issues surrounding interracial dating and intolerance, the drama sheds light on the hypocrisy that defines many American lives, suggests Leon. He has little doubt the piece will have resonance for white and black audiences alike, but especially for young people who value authenticity and are keenly attuned to the crippling effects of hypocrisy.
In addition to reviving a host of August Wilson plays and a celebrated production of "A Raisin in the Sun," all of which earned multiple Tony awards, this past year he helmed two shows on Broadway which played simultaneously—Lydia Diamond's "Stick Fly" and Katori Hall's "The Mountaintop" starring Samuel L. Jackson and Angela Bassett.
Not coincidentally, his Atlanta-based
True Colors Theatre Company
is dedicated to preserving and promoting the classic works of African-Americans, along with embracing the plays of other cultures. He wants his theater to reflect a broad-based American experience and attract diverse audiences.
Knowing When to Exit
Leon's early interests merged theater with social activism. The Florida native majored in science (minored in theater) at Clark University with his sights set on a law career. Indeed, the Florida native attended Southwestern Law School for one year before deciding that acting was his true calling. At the Academy of Music and Theatre in Atlanta, he honed his dramatic skills and landed his first directing gig, though he was not encouraged in that area. In fact, he was told he didn't 'the gift' for directing.
That was all the impetus Leon needed to bid farewell to the institute he had been with for nine years. He then applied for and won an NEA/TCG Director Fellowship, and two years later he was back in Atlanta, as the associate director of the Alliance Theatre Company. Within a year he was its artistic director. Leon says much of his career has been based on following gut instinct, not least resigning his post at the Alliance after eleven years. "I had diversified the board, and I realized I was now spending far too much time raising money and not nearly enough time developing my own artistic skills." Half a year later he was directing "Raisin in the Sun" on Broadway and a few months thereafter, August Wilson's "Gem of the Ocean," also on the Main Stem.
Leon continues to be deeply committed to keeping August Wilson in the public eye. To this day most people don't think beyond "Raisin in the Sun" when asked about black playwrights he says. Without constant vigilance, he contends even the Wilson's work might disappear.
In an effort to prevent that, True Colors has initiated a national
August Wilson monologue competition
for high school students. The winners at the regional level travel to New York to participate in a weekend devoted to the playwright and the final round of the competition. "We want to introduce young people to August Wilson, so when they go to college they demand that his work be on the book shelves along with Shakespeare," Leon insists.
Still, he is encouraged by his own opportunities to do "a wider breadth of material and direct plays that are not necessarily race specific. I'd love to do a multi-racial 'Medea' and 'The Rose Tattoo,' though I'm not sure how I'd cast 'Rose Tattoo.' It would not be an all-black version."
He's also optimistic about the state of African-American theater on Broadway, Off-Broadway, and beyond, citing the diverse work of African-American writers. "It's no longer just kitchen sink drama," he says. He cites his upcoming production of "Holler if Ya Hear Me," the Tupac Shakur musical, as a perfect example of a new kind of African-American theater that speaks to his values and esthetics. "We're not telling Tupac's biography, but using his songs as inspiration for everyone. They're universal."
Outtakes
—Received Tony, Drama Desk, and Directors Guild Association nominations for, respectively, "Fences," "A Raisin in the Sun," and the TV movie, "A Raisin in the Sun."
—Served as artistic director of the 10-play 'August Wilson Century Cycle' at the Kennedy Center marking the first time all ten plays were produced in repertory under one roof.
—Helmed such TV programs as "Private Practice" and "Ghost Whisperer."
—Acted in the TV movies, "Web of Deceit," "The Nightman," "In the Line of Duty: Street War," "I'll Fly Away: Then and Now," and "The Rosa Park Story"; and guest starred in two episodes of "In the Heat of the Night."