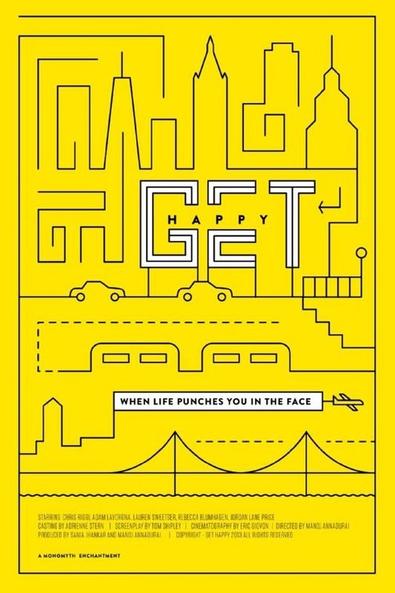 We were fortunate to have Adrienne Stern as the casting director for my film "Get Happy" (opening Jan. 15). Going into the auditions, I was most interested in the actor's interpretation of the character and his or her ability to take direction. The auditions were taped, which was helpful for us to reference later. When we liked an actor, we gave her notes to see how easily she was able to take direction. Sometimes we would ask her to read for a different character. "Get Happy" was my debut, so it was important to me that I had experienced actors on set as one thing that I had to worry about.
As a director, I like to try to avoid having a specific type of person in mind for each role unless the script calls for it. I had a few references for each character, but generally I went into the "Get Happy" auditions with an open mind. I think a flexible approach might help you end up with even better results than you had hoped for. Again, this can happen only if you don't have rigorous specifics!
When you read a script you develop an interpretation about each character. During the audition, when the actor comes prepared, sometimes his/her interpretation may be an eye opener to you. You think, "Whoa, wait a minute! This is an interesting interpretation!" But that doesn't always happen. In which case, the actor's interpretation of the sides, confidence, preparedness, and flexibility are what stood out.
A lot of people want to know about the importance of physical character traits (hair color, height, etc.) for an audition. As long as the actor matched the base minimum of the character description—female, Caucasian, 20-25—I wasn't worried. The singular point of view is what each actor brings to the table; the costume and hair and makeup departments can change anything else.
If I were to give an actor one piece of valuable advice when coming into an audition, it would be to remember that the casting director is a human. Which means by the time it's your turn, s/he might be bored or even irritated. Therefore, increase your chances by making them happy. How? By being prepared and being flexible, both in terms of taking direction and being able to switch characters at a moment's notice.
There are at least two actors I still remember from the audition process whom we did not hire. But I'm hoping to work with them on my next project!
Inspired by this post? Check out our film audition listings!