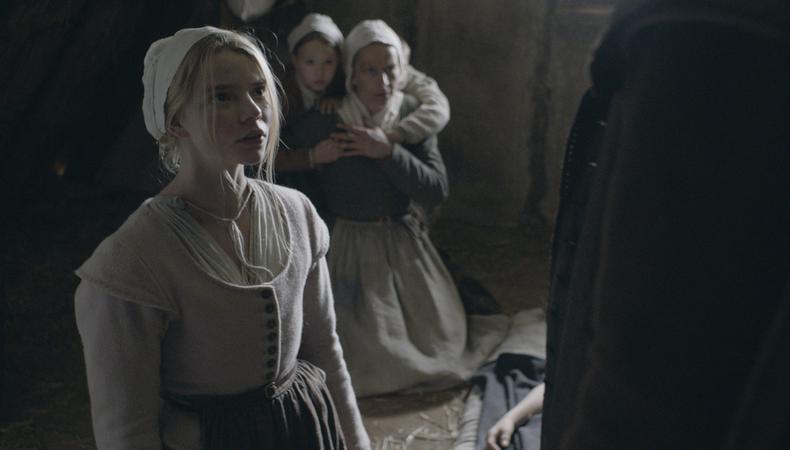 "The Witch" solidifies the age-old saying that the devil is in the details. Robert Eggers has narratively conjured a worthy demon with his directorial debut—as evidenced by the shocked outcries during a recent NYC screening.
"That's the goal—I want you to feel like a Puritan dreading everything, all the time," says the writer-director with a laugh.
Eggers reinvigorates 1630s New England and the archetypal witch with such conviction, it's clear why he picked up a best director win at last year's Sundance Film Festival and a distribution deal with A24.
Having cut his teeth in theater production design, the director brings meticulous attention to period-appropriate set design and lighting, and combines it with a script that weaves poetic Old English with extensive source material for an all-encompassing dive into a "Satanic fairytale."
With a backdrop of gray Ontarian skies standing in for New England, "The Witch" picks up just after a devout family of seven are cast out of their religious congregation and must relocate to an isolated farm on the edge of a foreboding wilderness. Chalking up the sense of impending doom to an overactive imagination is impossible after the family's youngest child is snatched while out with his sister, Thomasin (Anya Taylor-Joy). The girl's suspected negligence fuels her mother Katherine's (Kate Dickie, "Game of Thrones") resentment and the family's inevitable disintegration. But it's the brief glimpses of what the forest is hiding that stoke the flames of this genre film's horror.
"The most interesting thing in constructing what the story, the atmosphere, and the world would be is understanding that the perspective of the real world and the fairy-tale world in this period were the same thing," says Eggers, a New Hampshire native. "When we were taught about the Salem witch trials in school in New England, because you knew witches weren't real, it was hard to wrap your mind around how these people could be executing human beings because of silly superstitions. But to understand a worldview where witches are real, and the witch for 'Hansel and Gretel,' for example, is a complete reality, is really interesting."
Eggers' research efforts to construct that reality went so deep that his decision to include British actor Ralph Ineson's accent was backed by proof that a Yorkshire family did relocate to Massachusetts during the Great Migration; his score was played entirely with 17th-century instruments; and he used live chickens and goats (essential to the plot) for his on-set farm—although he admits the animals "couldn't have been more difficult. I didn't think we had a film when we left set because of that goat!"
He was thorough enough both in the visual and verbal storytelling that his adult actors, much like their characters, were shaken by the film's dark scenarios. During festival interviews, Dickie and Taylor-Joy recalled collapsing and weeping in each other's arms after one particularly brutal scene.
"Fortunately, even with my budgetary level, we had a week of rehearsals to learn to be a family, basically, before the family tears itself apart," Eggers says of the cast, which also includes child actors Harvey Scrimshaw, Ellie Grainger, and Lucas Dawson. "It was all about having enough rehearsal and feeling safe and trusting each other. In my late teens and early 20s I thought terrorizing actors emotionally was a really good idea; as horribly corny as it sounds, getting there through love and support is the best way to do it. Otherwise, you're just going to damage each other."
A refocus on the work and not the director's ego prompted Eggers to face his "youthful, maniacal tendencies" to feel that psychological terrorism was the way to an authentic performance. "Sometimes we do have to suffer, but it's different than traumatizing people," he says. "If you're suffering and it's self-imposed to better the work, that's privilege. Sometimes it's not about it being comfortable, but it needs to be the actor's choice."
Like this interview? Check out more from creators and Meet the Maker!