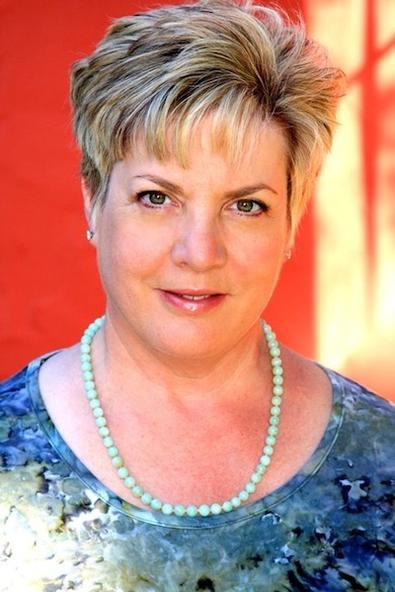 I have directed many television shows over the past 27 years. This year I've directed "Political Animals," "In Plain Sight," "90210," "Private Practice," and "Scandal." I've worked with thousands of actors, and I've seen people navigate the world of episodic TV well, and I've seen many who haven't. You have to learn by doing, and therefore, mistakes are inherent in the process. But perhaps this little instruction manual could help the next time you book a job.
Extras
Don't try to make an impression on me. It's the second assistant director that you should impress with your accessibility and ability. That is, be where they can find you and do what they ask with energy and enthusiasm. And for editing purposes, make sure you're consistent. If you're crossing the star when she says "I said I'd love you forever but I didn't MEAN it," make sure that on every take, you are crossing on exactly that one word. Thanks for caring about acting and putting in long hours for little pay!
Under 5's
Do exactly what you did in the audition unless directed differently. Be quiet and unassuming. Don't try to make friends or pass your card to the producer. Be no trouble to anyone and be brilliant. That's how you get to co-star. Thanks for doing the work on your own, for skating in and out, and bringing your fresh energy to the set!
Co-star
You have a little more cred than the Under 5's and permission to give a performance that stands out for its individuality. That's what the co-star is for: to make an impression in a short time and add color to the scene. Don't try to join in the conversation in the makeup trailer unless asked, because the series regulars do not need a new best friend. Always tell the second assistant director where you're going to be. Don't expect feedback from the director because if you hear nothing, it means you're doing what I need and I have my hands full with the stars. Thanks for your understanding!
Guest Star
You are a star but you are also a guest. It's likely that the regulars will welcome you and invite you to play in their sandbox for the week. But whether they do or not, you are there to bring the story into the show's environment. We count on you to bring a dynamic new energy to the show. Put the work in to make up a backstory and bring a fully realized character on day one. But don't be so opinionated that you fight with the costume designer. You're there to play nice. Thanks for your experience and dedication!
Recurring
Know that you're there for the arc, and you'll be gone when the writers have played out the story. Be grateful and friendly, but don't try to make it more than it is. No diva behavior. That's how you get to Series Regular. Thank you for your patience and professionalism!
Series Regular
Remember how you felt when you got the gig? Giddy and grateful? Try to hold onto some of that as the episodes and the years go by. Be open to every moment. Don't take it for granted, and delight in expressing yourself and your character every day. Learn every crew member's name and what they do. Say thank you, especially to those who have even earlier calls than you: makeup, hair, and wardrobe. Stay available for input from the directors, because nobody knows it all, and sometimes a fresh eye is helpful. If you have problems with a script, call the showrunner during prep and give your notes. Don't wait until rehearsal on set. If you are #1 on the call sheet, take the responsibility of setting the tone for the whole cast and crew seriously and provide the example of a solid work ethic. Be on time, know your lines, and be aware that it could all end tomorrow. Thank you for carrying a show, for putting in amazingly long hours, and for making the character come alive. It's because of you that the rest of us have work that we love.
And for everybody, what you do should be fun! It's what you craved and worked for and now you're doing it. Thank you for being driven to creatively express in this form and for paying all the dues you did to get here. I honor you and respect your craft, and am grateful that I get to work every day with gifted people who are called actors. It truly is a noble calling.
Rooney has directed 180 episodes of prime time television, including many critically acclaimed series from "Scandal," "Desperate Housewives," "Brothers and Sisters," to the classics "Boston Public," "Dawson's Creek," "Ally McBeal," and "St. Elsewhere." This season she's directing "Switched at Birth," "90210," "Private Practice," "Scandal," and "Hart of Dixie." An episode she director of "90210" will air on Mon., Feb. 25.

As an actors' director whose approach is to lead with love, Rooney seeks to nurture aspiring directors. Her co-authored book, "Directors Tell the Story," is being used in directing classes on nine university campuses, including Chapman University, Arizona State, Columbia College Chicago and USC. Rooney has given her three hour workshop, 5 Secrets of Great Directing, at "ABC-DGA Directing Program" and Women in Film Masters Class.