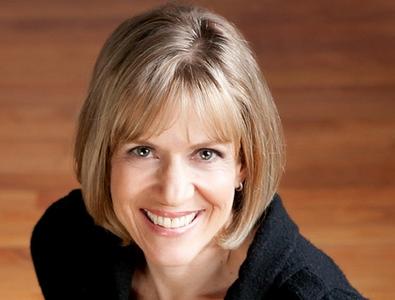 Many years ago a client came to me for guidance about accepting representation. A manager was interested in signing her, but her gut said it wasn't a good fit. The rep wanted to take a 20 percent commission and didn't have a very good reputation. I told her it didn't seem like signing with this rep was the right decision based on the information she had given me. Her demeanor changed then, and she continued to behave strangely throughout the remainder of the lesson. She wasn't able to make eye contact with me and proceeded to curl her hair with her fingers nervously. Later, I learned that out of desperation she had already signed a three-year contract with this manager and was too frightened to tell me. Her uncharacteristic behavior was an attempt to hide the shame she felt over her decision. Because she was embarrassed to tell me she had made a big mistake, she acted odd, detached, uncooperative, and defensive.
Well, that's what it's about folks. Observing behavior – yours and everyone else's.
My son was bullied in middle school. I tried to comfort him by explaining that the bully was probably an insecure, lonely, unhappy kid himself, and that maybe the shame and fear that he was inferior or worthless caused this bully to treat others cruelly. Maybe the bully's hurtful actions came from feelings he wanted to squelch, and a truth about himself he didn't want to acknowledge. Maybe his secret was one he wanted to keep from himself and everyone else, and his behavior reflected that.
Here's one of my favorite questions I ask my students to think about when working on a scene: What is your character's unspoken truth? What is it your character is afraid to reveal about himself? What would happen if he revealed it? Once you know what you are hiding all of your behavior resists the truth coming out.
Pay attention to your behavior in your day-to-day life. What kinds of things do you do when you're trying to hide something or keep a secret? What do you look at, or not look at? Does your voice sound the same? Is it difficult or easy to keep still? Are you wondering if other people already know your secret? How would you know if they did? It's fascinating to watch what we humans do. Especially when we're trying to hide something.
Master your craft, empower yourself, and enjoy the journey.
Denise Simon is a New York-based acting coach and career consultant who has been involved in the entertainment industry for more than 25 years as an actor, teacher, director, and personal talent manager. For 10 years, she was an associate with Fox Albert Management, one of the leading talent management companies in New York, where she managed such clients as Scarlett Johansson, Academy Award winner Mira Sorvino, Lacey Chabert ("Party of Five"), and Judy Reyes (NBC's "Scrubs"). Denise has coached hundreds of children and young adults appearing regularly on Broadway and in television and film, as well as educating parents on the business of show business.
You can visit Denise on the web at www.simoncoachinggroup.com and like her on Facebook and follow her on Twitter.