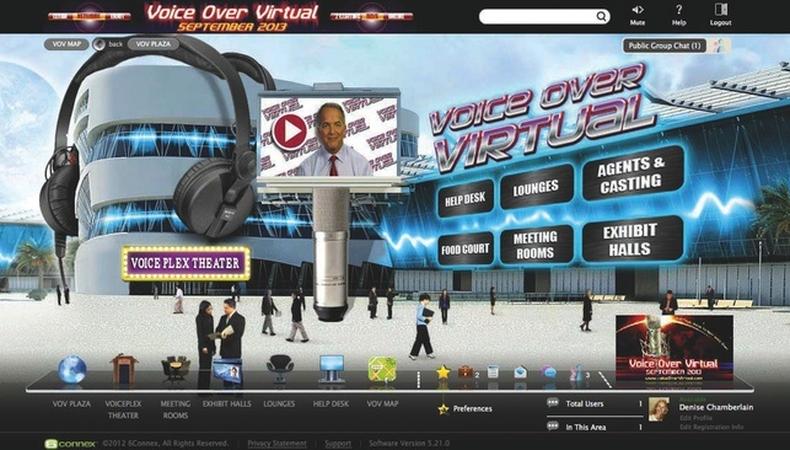 VoiceOverXtra, a leading industry news and education publication, will hold its first industry convention Sept. 18–20. Voice talents of all skill levels and specialties are invited to participate in training workshops, inspect popular equipment vendors, and network with the pros.
But before you book a flight to Los Angeles, line up a couch to crash on, and attempt to prepare for three days of shoulder rubbing and glad-handing in a hotel conference room, hear this: The conference, Voice Over Virtual, will take place entirely online.
"For actors just getting into voiceovers…this is a wonderful place to learn, because a lot of these sessions are geared towards beginners and early career professionals," said John Florian, who founded VoiceOverXtra in 2007. "This would be thousands of dollars in training if you took it individually.…
You're saving on travel and lodging…and you can customize your own schedule."
A registration fee of $349 buys access to dozens of prerecorded training videos and a variety of interactive chat rooms (digital "theatres," "lounges," and "exhibit halls") designed to get participants up to speed on essential skills that will sound familiar to most Hollywood hopefuls: how to create a demo, how to get an agent, how to win auditions. Other tutorials—setting up a home recording studio, marketing your voice, narrating audio books—are more industry-specific. There's even a "food court," a service that prompts you to order takeout from nearby restaurants.
Aspiring voiceover actors should get used to virtual interaction, as online casting has become the industry standard. Recording at home and emailing your audition not only expands the talent pool beyond Hollywood but also puts the focus back on the performance.
"You don't bring in a headshot when you do a voiceover," said Marc Cashman, a veteran voiceover actor and teacher who is among Voice Over Virtual's roster of 53 presenters. "All they care about is your voice. Actors rely on their physicality, but when you get behind the microphone, all those things go out the window. The audience can't see your facial expressions or body language, so it's a whole new set of skills."
The rapid growth of the voiceover industry, valued at $12.3 billion in 2010, suggests that these are skills worth learning. The rise of audio books, mobile gaming, and podcasting has created demand for talent in the digital marketplace beyond traditional opportunities in animated television series and radio commercials.
"Thousands of people are making a living doing voiceovers, and a lot more actors are doing it on the side," said Florian. "It's a natural progression for an actor to get involved. It's not a snap. You have to learn…but if you have the acting skills, you're losing potential money by not getting into this."
You might not get your chance to thank the Academy, but at least there are the Audies!