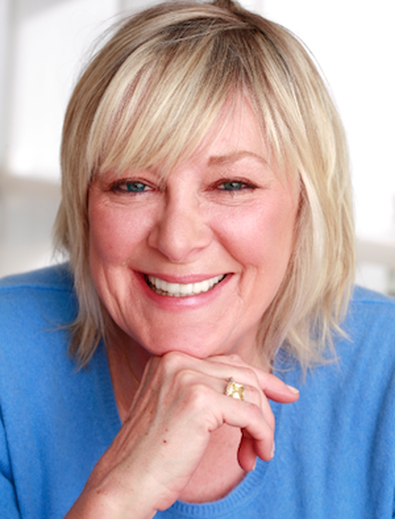 Every actor I've met has a bread-and-butter job to support themselves while waiting for their breakout role. Some of my clients are coming back into the business from a hiatus where they were raising a family or pursuing another profession in medicine, law or real estate. Some clients just recently decided to change direction and follow their passion to become an actor. So the important question is-
How do you include this valuable life experience on your résumé, your bio, or website? What do you say to an agent in an interview? Do you play the other career up or hide it? Will it help you to get a role as a doctor if you are one or have been one? Here are some guidelines on how to handle your past life experiences while promoting your current career as an actor.
1. Don't assume your other career will get you cast in a role. The casting process is fairly simple. Breakdowns list these five criteria for each role being cast everyday:
sex
age range
physicality (tall, short, light, dark, thin, heavy, ethnicity, etc.)
job description (doctor, lawyer, mom, FBI agent, fireman)
specific "personality" or "quality" (friendly, sweet, cruel, loud, comedic).
Nowhere in the breakdowns does it say that you have to have worked in the profession for which you're auditioning. This is why they have professional consultants come in to teach you what you need to know to be authentic in a role. When I was playing an undercover FBI agent in an Emmy-winning television series, I was delighted to work with a real FBI agent to learn how to fire a .45 and cuff a suspect. Well, it was a television show, but it was fun because I never learned that in an acting class! Every job in every other profession requires experience in that area but as a actor what is required is talent, training, and the right appearance or physique to match the role. That's because it isn't about performing a procedure or discussing medical/legal jargon—it's about acting and playing a role with an emotional conflict.
I had a client recently who had been a (state) Supreme Court judge. He had a rude awakening after auditioning for the role of a judge and losing it to an actor who had never seen the inside of a courtroom. The producer/writer simply liked the other actor better. Don't lose your perspective. It's not about your real experience. It's about your audition, appearance, "quality," and whether they liked/connected with you.
2. Put your non-acting experience and training in the skills section of your resume but don't over emphasize it. It's something interesting to talk about during an interview and you could possibly get hired as a consultant on the set if not for the role.
Another coaching client had been a world-renowned heart surgeon. He listed on his résumé every operation he'd performed for each celebrity patient—A-list movie stars! He lost the first role he auditioned for expecting (like the judge) to book it.
I asked him what would happen if an actor walked into an E.R. stating cheerfully that he had played "a doctor on a soap opera" and "could he have a go at a heart surgery on a real patient?"
After the laughter, the actor would be quickly escorted out of the hospital, right? To book an acting role you need acting training and acting credits.
Another client was furious that a Hispanic actress got the contract role on a television series about spies and espionage she was expecting to book. She is petite, light-haired and looked like she grew up in the Midwest—not what the producer/writer wanted or expected a Mossad agent to look like.
3. Write your office interview/ "elevator" speech with the backstory of your life experience, but don't forget to stress your current training and recent credits. Industry professionals are very forgiving if you're capable of playing the role being cast and look the part. No one really cares if you spent 20 years selling real estate as long as your marketing tools—photos, résumé, website, and sizzle reel are excellent and your audition is first-rate.
Do your best work at every audition. Use the expertise from your other profession when it gives you an edge to portraying a character. Then it might help you get an acting job. But see the audition experience from the eyes of the casting director or executive producer. It all comes down to what you bring to the role—talent, training, appearance, and your own unique quality—not what you trained for in a previous life.
As the founder and executive director of The Actors Market, Gwyn Gilliss provides free monthly info seminars, agent/casting director interview tele-seminars, weekly marketing tips, as well as many coaching programs to help actors break into both the NY and L.A. industries. Gwyn has tremendous success with her private career coaching clients. More than 90 percent get agent representation launching their careers with performances in feature films, Broadway productions, and Emmy-award-winning primetime TV series, such as "The Good Wife," "White Collar," "Grey's Anatomy," "NCIS," "House," "Law & Order," "30 Rock," "Criminal Minds."
Email her to request a free 15-minute career session: coach@theactorsmarket.com.
Inspired by this post? Check out our audition listings! And find out how agents find actors below!