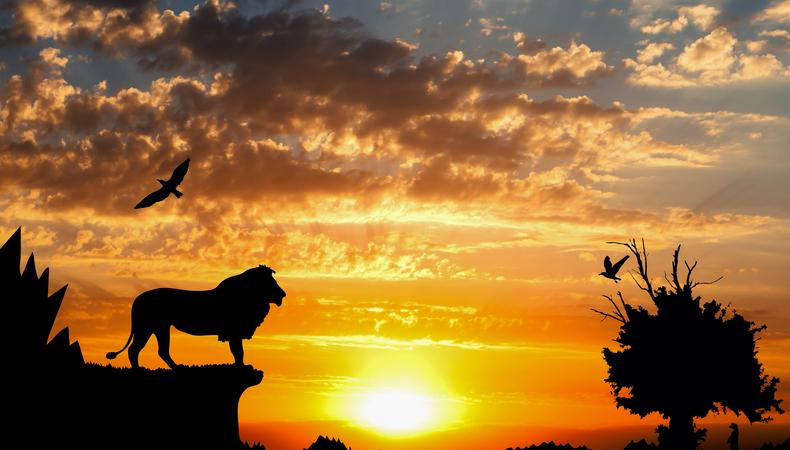 Stay in the loop on industry and casting news with our write-up on who's been slated for recent film and television roles!
"The Lion King"
It's going to be a busy year for Donald Glover. Also known as rapper Childish Gambino, Glover has not only put Golden Globe–winning "Atlanta" Season 2 on hold in favor of taking on "Star Wars" icon Lando Calrissian in the upcoming Han Solo standalone film; he's also about to own everything the light touches when Disney adds Pride Rock to its long list of live-action remake locations. The lion stars of the megapopular 1994 animated feature are getting a CGI makeover. The project is set to closely follow the original film that found Mufasa's brother, Scar, plotting to become the one true king. Like a story out of a PG-rated "Game of Thrones," Scar is willing to exile, lie, and murder to take the title. The cast is slowly taking shape under the Sarah Finn Company, a powerhouse casting director for both Disney and Marvel. Joining Glover, who will be taking on the voice of Simba, will be fellow "Star Wars" alum, and the original voice of Mufasa, James Earl Jones, as well as Billy Eichner and Seth Rogen as Timon and Pumba, respectively. Hakuna matata! Find Disney productions geting cast on Backstage here.
"The Women of Marwen"
Steve Carell is taking on another dramatic role. The actor best known as the lovably clueless "The Office" boss Michael Scott is about to tap into his artistic side for his next film venture. The project, directed by Oscar winner Robert Zemeckis, was previously a documentary that will undergo the Hollywood treatment. The story follows a man who, after a brutal attack, finds his memory failing him. To combat his newfound amnesia, he begins placing tiny sculptures of himself, his loved ones, and his attackers in a World War II setting, gaining the attention of the New York art scene. The film, currently starring only Carell, is set to begin shooting in early August in California and Vancouver, British Columbia. Burrows/Boland Casting will handle all additional casting on the project.
"The Week Of"
Adam Sandler is really rolling through his deal with Netflix. The actor and Happy Madison producer—who signed on to produce exclusive content for the streaming giant—has already released a handful of projects. His next is gearing up to shoot this July in New York. The project will follow two families as they meet in the week leading up to a big wedding. Sandler will star in the film with fellow comedian Chris Rock. Additional casting announcements will come from Aibel/Bergstein Casting as more names are attached.
For the latest news, check out backstage.com/resources to find thousands of production listings, casting directors, acting classes, agents, and more!