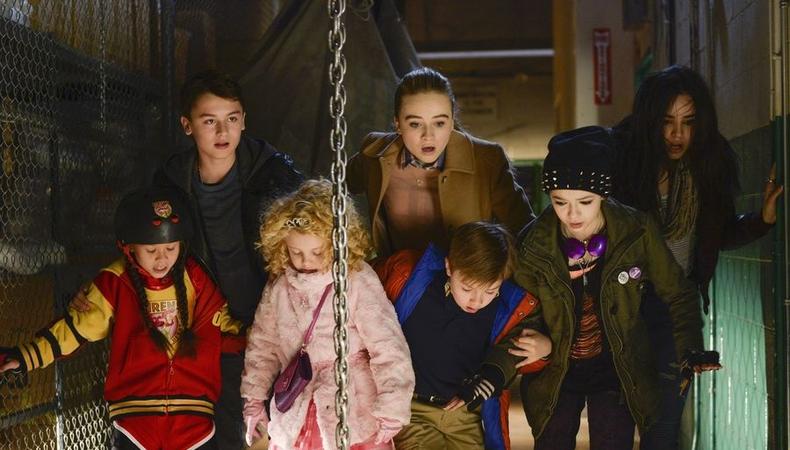 "That's the best part of my job by far, to tell the kids they got the part," says casting director Julie Ashton while discussing her work on Disney Channel's 100th TV movie, "Adventures in Babysitting." And with this project, Ashton had her work cut out for her—the remake of the classic '80s movie features two families that had to be pieced together.
"The greatest thing about Disney Channel is that they are color blind when it comes to casting," Ashton says. "We never once said, 'OK, this family has to look a certain way.' And that's what made my job a blessing for me. So the world is my oyster!"
And she does mean the world; when it comes to casting young actors, the pressure is on to find new talent. While stars Sofia Carson and Sabrina Carpenter were already attached when Ashton came onboard, the younger characters still needed to be cast. So Ashton and her team looked at self-tapes from around the country, and Ashton praises Disney for being so involved in the casting process, ensuring that the team is all on the same page when it comes to the final list of potential actors.
READ: "What the Head of Casting at Disney's ABC Wants From Her Actors"
"It starts off with pre-reads," Ashton explains. "We release the breakdown and start going through kids and kids and kids. And every now and then somebody will stand out and I'll say, 'Who are you and how do I not know you!' The next step then is to bring [the actors in with] some of the other kids. Disney is very cooperative with us and sit in on our callbacks with our producers, which is really a blessing. So we whittle it down from that process and then we bring [the actors] in for the final test."
Just make sure that your young performers really want to be there, Ashton stresses. "Sometimes kids will walk into my office and you know they'd rather be anywhere else but. And I feel so bad when that happens, but it's not my place to tell the parents, 'Your kid just don't want to be doing this.' There are times kids walk into my office and they're so undeniably good you almost get chills. Unfortunately, that happens a lot less! But when it does, it's really exiting."
Working with younger actors offers plenty of exciting opportunities for the casting team, not least of which is the actors' attitudes. "The younger they are, they don't know anything else!" Ashton says. "They don't have any point of reference for rejection. And quite frankly, when they do get turned away, most of the time they just skip out of my office. Then as the years go by, like with anything else in life you have to build a thicker skin and take the rejection as it comes. But the younger they are the more oblivious they are. And that's what makes kid casting so delightful. They just come in and throw it out there and whatever sticks sticks."
Want to be the next Disney Channel star? Check out our television audition listings! And if you're already auditioning, watch the video below to see how young actors should dress for auditions!