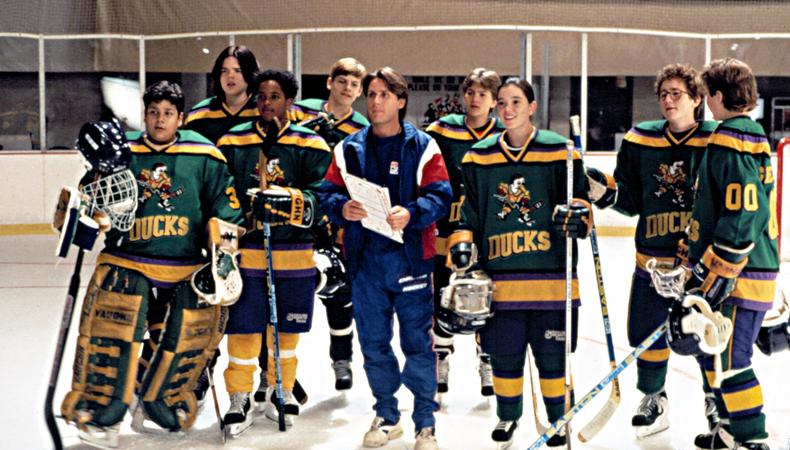 Stay in the loop on industry and casting news with our write-up on who's been slated for recent film and television roles!
"The Mighty Ducks"
Everyone's favorite underdogs are lacing up their skates once again. Though the Mouse has only recently launched its much-anticipated streaming service, Disney+, the Disney team is already stringing together a new, nostalgia-packed lineup for years to come. Part of that push is a serial reboot of the 1992 classic film "The Mighty Ducks." The original film followed a lawyer taking on coaching duties for a hockey team as part of his community service after being arrested for drunk driving. This time around, the series will focus on a 13-year-old boy who's been axed from his junior league hockey team. Noting her son's disappointment, the boy's mother sets out to make her own team, finding players, a coach, and a rink. The newly announced series is still early on in its production and no actors have been attached, but Koczara/Shevchenko is on board to assemble the cast for the sports comedy. The series, which hasn't announced an official premiere date, is slated to begin shooting in February 2020 in Vancouver, British Columbia.
"Uncharted"
Tom Holland is hanging on in "Uncharted" waters with his next project. The actor, best known for playing the titular role in the most recent "Spider-Man" franchise, is preparing to take on another iconic part. The project, based on the video game of the same name by Naughty Dog, is said to be an origin story for Nathan Drake, a distant relative of English explorer Sir Francis Drake. In previous iterations of the film, Drake had been aged up; however, the current version will act as the game's prequel and show when he first encounters his friend Sully. Despite some setbacks in production, including recently losing a director (and several before that), the shoot is scheduled to go on as planned. Holland is currently the only name attached to the project cast by Denise Chamian. Should the film continue to move forward, a projected start date is set for February 2020 in Berlin.
"Pieces of a Woman"
Vanessa Kirby has passed her Princess Margaret tiara from "The Crown" on to Helena Bonham Carter and is stepping into her next project, "Pieces of a Woman." Shia LaBeouf will join Kirby as they take on the lead roles in the heartbreaking film cast by Chrystie Street. The project will tell the story of a couple who experiences tragedy after their home birth goes drastically wrong. Facing insurmountable grief, the woman finds her closest relationships crumbling under the loss of her child. The film is set to begin production during the first week of December in Montreal.
For the latest news, check out backstage.com/resources to find thousands of production listings, casting directors, acting classes, agents, and more!
This story originally appeared in the Nov. 14 issue of Backstage Magazine. Subscribe here.