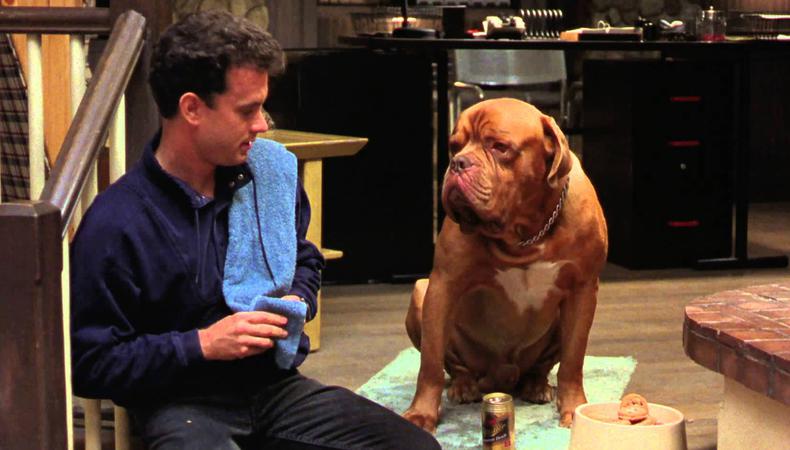 Stay in the loop on industry and casting news with our write-up on who's been slated for recent film and television roles!
"Turner & Hooch"
Disney is gearing up to reboot another live-action classic: "Turner & Hooch." The story of man and man's best friend debuted as a comedic film back in 1989, starring Tom Hanks and Beasley the Dog alongside Mare Winningham and Craig T. Nelson. While there's no sign any of the original actors will appear in the upcoming project, the story will continue on much the same as it did in the film. Disney+ will stream the series about a small-town, straight-laced California detective who inherits a slobbery but lovable junkyard dog when his owner suddenly dies. After the detective discovers the dog has an affinity for solving crime, the two buddies set out to investigate a series of recent incidents. The project is officially in preproduction for the streaming service, but no actors are currently attached to the dramedy, which is being cast by Eric Souliere. Shooting is set to begin this April in Vancouver, British Columbia.
"Rebel Ridge"
John Boyega may have just finished his travels around a galaxy far, far away in the recently wrapped "Star Wars" trilogy, but the resistance fighter will continue his battle with injustice in his next project. Netflix film "Rebel Ridge" is throwing the actor into a world of inequality with a twisting story that will weave its way through high-speed chases and action sequences firmly in Boyega's wheelhouse. A healthy dose of dark humor will lend some balance to the film's thrilling and dramatic aspects. Plot details are hard to come by, but the film hails from writer-director Jeremy Saulnier, who will also helm the project for the streaming giant. Boyega is the only name currently attached to the film, and Francine Maisler Casting is off collecting additional talent. Production on the thriller is set to start in April and carry through the summer in Louisiana.
"Debris"
With all the buzz surrounding upcoming streaming projects, it's easy to forget that it's pilot season in the world of network TV. NBC has ordered the pilot "Debris," a drama with otherworldly elements. When strange things start occurring after the discovery of an alien spacecraft, two agents from different continents team up to investigate the mysterious phenomena. In the midst of clashing personalities, the two must come together to help right a world that's headed for disaster. The cast list is currently empty, but Automatic Sweat is on the hunt for lead and recurring actors. Pilot production will take place in March, but a location has yet to be announced.
For the latest news, check out backstage.com/resources to find thousands of production listings, casting directors, acting classes, agents, and more!
This story originally appeared in the Jan. 30 issue of Backstage Magazine. Subscribe here.