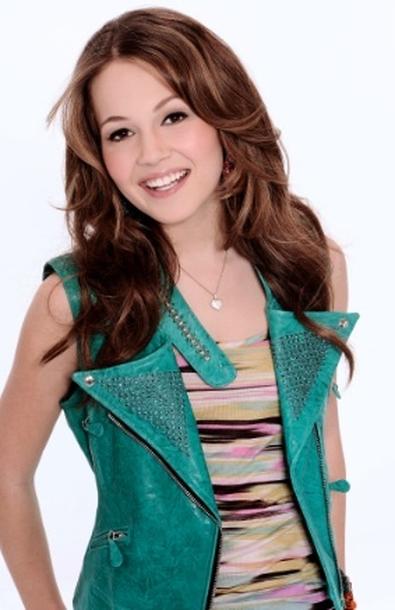 Kelli Berglund thought dancing was her sole passion until the acting bug bit her at age ten. Now starring as bionic teenager Bree on the Disney XD show "Lab Rats," Berglund has established herself as an actor.
The young star talked with us about the little things that helped build her career, from playing with Barbies to studying science.
On the show "Lab Rats," three bionic teens become high school students and part-time superheroes. Would you categorize the show as science fiction?
Kelli Berglund: There's definitely an aspect of that. But it's also a family-driven comedy about getting used to the real world.
What do you enjoy about science?
Berglund: I had a great chemistry teacher and found it really interesting to learn how things are made up and how they work. I incorporate a lot of my science knowledge into the show. In one episode, there was this big particle that fused protons together, and I had already learned about it in chemistry.
You're probably asked about super powers all the time. Which real life skill do you hope to have or improve upon?
Berglund: I've always wanted to learn how to surf. Hopefully I'll get up on the board one day. I also want to get better at guitar.
Most of your fans know about your passion for dance. Did your perceptions of yourself as a dancer change when your acting career took off?
Berglund: Dancing has always been a huge part of my life. So when acting came along, I thought why not do both? In the last couple of years, though, my dancing has started to get pushed aside. I want to make sure it still has a role in my life. No matter how busy I am, I find time for dance.
Do you think there more roles in Hollywood for actors than for dancers?
Berglund: I think it's pretty equal. In a lot of my auditions, I've incorporated both acting and dancing. There are plenty of roles out there – all those dance movies.
One of the biggest differences between dancers and actors is the career span. Professional dancers often retire by age 30. What kind of career balance do you envision for yourself in the years ahead?
Berglund: I've always dreamed of being in my own "Step-Up" type of movie. I know that dancers, especially ballet dancers, can't do it forever. But I have a broad variety of dance skills which helps me be more athletic and helps my acting. The dancing plays a big role in acting. They go hand in hand.
Your character in "Lab Rats" has incredible abilities that enable her to excel with no effort. In real life, what specific skills have you worked the hardest for?
Berglund: Comedy has always been more challenging for me than drama. I think the most comedic growth that I've had has been on "Lab Rats." With every episode, I look at the script and think, "How can I make this funny?" Now that we're in season two, I think I've secured who I want Bree to be. I feel like I've come a long way.
And your co-star Hal Sparks has a great background in comedy. Has he taught you anything about comedic scene work?
Berglund: Totally. He's just naturally funny. I'll say to him, "I'm having difficulty with this line," and he'll come up with three different ways to play it. Then when I'm shooting, I'll have several options for the director to choose from.
You've come along way in just a few years. What do you remember about your earliest TV roles?
Berglund: The first job I ever booked was a Barbie commercial, and I was so excited about it. I had to play Barbies with another little girl who was supposed to be my sister. The most exciting part was that they gave me the Barbie at the end! The first time you're on a set, it's crazy. All the lights and the cameras. But now I walk onto a set everyday. It's like my second home.