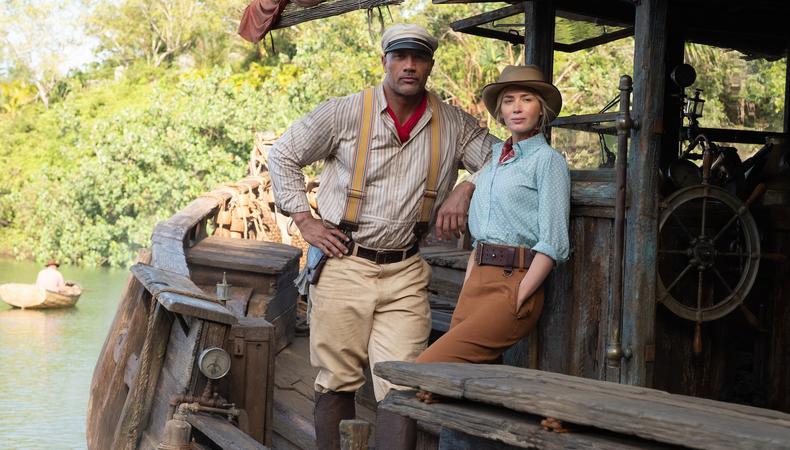 Dwayne Johnson and Emily Blunt finally set sail this week in Disney's "Jungle Cruise", this summer's latest high-octane blockbuster, now in theaters and streaming on Disney+. But why let the adventure stop there? Here are a few projects to bring adventure into your work life, whether that be on a Disney cruise or chasing an urban legend in a short film.
"Disney Lover Braden," Fan Art
This project is casting for a group of people with narration and singing skills to work on voiceovers remotely. Male talent, aged 50–65, is wanted for a "Jungle Cruise" voiceover role. Female talent, aged 8–12, is also wanted for an "It's a Small World" ensemble, as well as male and female talent for other leading roles. Rehearsals begin immediately at a home or in a studio. This is an unpaid gig. Apply here!
"HAPPY ANNIVERSARY"
This short film is seeking talent to tell the story of a couple that discovers a clan of vampires and struggles to intervene. The film is casting a queer and Black lead, aged 20–28, and more lead and supporting characters, aged 20–25. Shooting will take place Sept. 19 in Atlanta, Georgia. Pay is $80 a day for supporting roles and $125 a day for leads. Apply here!
"FROZEN JR."
Based on the 2018 Broadway musical, the beloved film-turned-musical is looking for talent aged 8–14 to bring the world of Elsa, Anna, and Arendelle to life. The musical is casting two females, aged 9–14, to play Elsa and Anna, among many other roles. Rehearsals will be in Fall 2021 in New York City, and performance will be the first weekend in December. There will be no pay. Apply here!
"THE CAVE: THE TALE OF THE WOMAN IN THE WOODS"
You've heard of Slenderman and Bigfoot but have you heard of the Woman in the Woods? This short film takes a look at this urban tale and is looking for Black male talent, aged 18-25, and Black female talent, aged 20–25, to play the supporting roles of Drew and Kelsey. Shooting will be in Philadelphia, Pennsylvania. This is an unpaid gig. Apply here!
PRINCESS AND SUPERHERO COSPLAY
A party company is looking for talent, aged 18–23, to cosplay popular princesses, superheroes, and Star Wars characters. Most events will be on weekends in the Bay Area of California. Pay ranges from $15.50–$70 depending on the gig. Apply here!
PRINCESS PARTIES
Reverie and Revel is looking for female talent, aged 18 and older, to play beloved Disney princesses from Jasmine to Belle at children's birthday parties. Parties will be in the Bay Area of California and the business is located in San Francisco. Pay will be $25–$30 per hour. Apply here!
DISNEY CRUISE LINE
Disney Cruise Line's new luxury cruise liner, Disney Wish, is looking for musicians, aged 18 and older, to join their crew. Auditions will run through September with rehearsals beginning in mid-February 2022. Professional pay, travel, room and board, and elevated onboard privileges will be provided. Apply here!