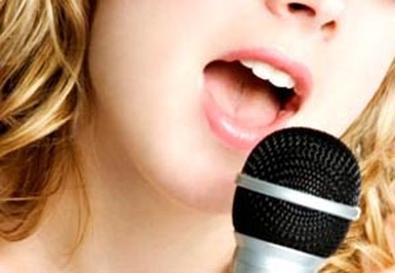 If you saw Mary Zimmerman's contemporary update of Donizetti's La Sonnambula at New York's Metropolitan Opera this season, you witnessed Carrie-Ann Matheson being hauled from the prompter's box during the fracas that ends the first act. If you catch The Audition, Susan Froemke's documentary about the 2007 Metropolitan Opera National Council Auditions, on PBS this fall, you'll see Matheson reassuring the contestants with vocal tips and charismatic warmth.
Matheson serves enthusiastically in many capacities at the Met. "Let me think," she says, chuckling, "vocal coach, pianist, prompter, psychologist." It's her work as vocal coach that's of interest here—though toiling at the Met may entail combining it with her other duties, perhaps psychologist foremost.
"We're there to help singers with their interpretation of the score," says Matheson, "singing the right words, the right rhythms, helping them achieve their very best results. They really need to rely on outside ears to let them know how things sound."
Many singers, she maintains, "do things by feel, how their head feels. We suggest when there's a need for more vowel sounds, more breath underneath it." At the same time, she points out, "we're not voice teachers. The line between voice teacher and coach sometimes gets blurred. A voice teacher is there to deal with the technical things—a tongue too high. I might get the same results by saying, 'You might brighten that by dropping your tongue.' "
Matheson works from 11 a.m. to 6 p.m. six days a week, and by now, she figures, she's collaborated with most of the major Met artists who sing the Italian and French repertoires. And, trained as a pianist and often accompanying during rehearsals, she increasingly understands the singer's mentality, she says. "People forget that for a singer to stand there on a stage facing out to 4,000 people, they're baring themselves. I'm playing an instrument outside myself; they're not. The person has to feel like they can go out there and do a good job. All musicians have a touch of neuroticism." But with opera singers, she says, "people perceive it as blown out of proportion."
Partly as a result of her
La Sonnambula
experience, Matheson knows better: "Opera fans are particularly critical. When I had to get up on that stage, it was really frightening, and I wasn't being judged." But her empathy "doesn't mean I'm wishy-washy," she insists. "When it comes to linguistic musical issues, to musical errors, I'm very picky." By
picky
she means she speaks up "if they're not using their voice to best advantage…. Of course, what's imparted doesn't completely transfer. They forget 75 percent of the things they learned the day before."
Too Much Too Soon?
Matheson is particularly vocal on a subject she says every singer has to be careful about: singing the proper repertoire. One of the best pieces of advice she's heard came from lyric tenor Ramón Vargas, to a student who was wondering whether she should take on a role she'd been offered: "It's better to arrive two years too late than one year too early." Singers are always going to be tempted, Matheson says. For those who haven't had a gig in a while or who long to try something new after "singing 150 performances of Destina in
Cosî Fan Tutte
," saying yes "might be good in the short term, but in the end you have two slivers in your throat that are your vocal cords. It's your body and your voice."
In addition, Matheson notes, "Their managers push them. It's a moneymaking venture." But "ultimately the singer is responsible. They can always say no." And Matheson isn't afraid to voice her opinion: "If they come to me and ask me, it's my responsibility to tell them. It's normal for a singer to check in with their voice teacher and vocal coach. Is Angela Gheorghiu going to come to me? No, she's not. The people who come to me, I have to tell them the truth. It might make me unpopular with their manager, but that's okay."
Although the piano was a strong presence in Matheson's past, she's always been interested in literature, in poetry, she says, and "opera incorporates that." Early on, her dream was to play for opera rehearsals. Sometime after she began accompanying singers, she played for an audition for Music Academy of the West, where Marilyn Horne was director of the voice program.
"You at the piano," Matheson recalls Horne saying, "come over here. You can do this." Horne encouraged her to move to New York, which she did, eventually getting into the Met's Young Artists setup. Sitting in rooms with the likes of James Levine, Renata Scotto, and Sir Thomas Allen, she learned enough to rise through the ranks.
As the conversation draws to a close—to a coda, you might say—Matheson mentions her "defining moment in my understanding of singers." She recollects her mentor Warren Jones explaining to her why a particular contralto didn't relish singing through a cold: Singers, he said, are "looking at 4,000 people. If there's something wrong with their voice, it calls their entire existence into question."