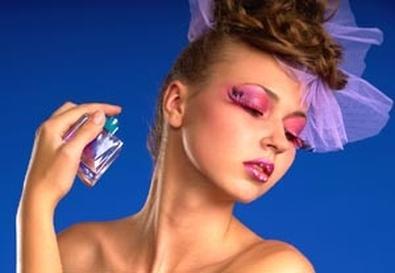 Most actors know what makes a headshot stand out: Connect with the camera, communicate with your eyes, wear colors that complement your face. If you've been acting awhile, all this probably sounds like Charlie Brown's teacher: "Wah-wah, wah-wah, wah-wah." But how much thought do you put into how you'll do your hair? While you probably don't want to rock the sky-high bouffant or the Billy Ray Cyrus mullet, you may not want a cookie-cutter style either. There are ways to find the balance that best represents you.
Get a Professional?
Your eyes are what sell a headshot, but your hair could help your shot stand out. First, men and women should ask themselves if they need to have their hair done professionally for the shoot. If you're confident in your ability to style your own hair and correctly use a little product, says Paula Scire, a hairstylist at the My Bella Color Studio in Burbank, Calif., you should think about saving money by doing it yourself.
And headshot photographer Blake Gardner warns that hiring a professional hairstylist misses the point. "I don't feel like the hair should be styled by someone who just does hair, because I don't think that we're trying to do glamour modeling shots," he says, noting that your hair should look realistic and natural. Hairstylist Valerie Riccardi, who works mainly in commercials and TV, thinks it depends on the individual but that it's generally a good idea to have a hairstylist available to help.
If hiring an expert doesn't fit your budget, there's another option. Rick Farber, an independent hairstylist whose work includes commercials and print editorial, says actors who can't afford to hire him to be at the shoot will often come to him for styling beforehand. "I think that a lot of stylists will work with the client to give them as much as they can," he says. If you're going it alone, be sure to have any highlights or coloring touched up to avoid conspicuous roots, Farber adds. "People just don't do that sometimes, and it's like, really? Did you not see that? That is the first thing people are going to see."

Styling Tips
It may also be a good idea to evaluate your current hairstyle before the shoot. "Long hair is really in," says Scire, explaining that it's a timeless look that will allow you to use your headshots longer. If you have a shorter cut, she advises softening the look for your headshots, aiming for something more classic: "It needs to be contemporary but not really, really kitschy." Adds Farber, "It should just frame the face; it shouldn't take focus."
During the shoot, Farber recommends that you have a hand mirror nearby to keep an eye out for stray locks of hair or flyaways. "A lot of times they'll get one shot where their eyes look really great or the light is hitting them perfectly and they'll take that, but the hair is kind of a mess," he says.
Another issue occurs with women who tease their hair. "You've got to remember that light shines through," says Riccardi. "So if there are any holes, they can show up."
No matter how you decide to wear your hair, Farber says, be sure it's done well: "Make the best of the existing look, keep it polished, and keep it simple." Scire agrees, adding that versatility is key: "You want to do a really simple blow-dry, so it can be pulled up…or tucked behind the ear or parted a different way and you're not just stuck in this one form of a hairstyle; you can move it around."
Product Placement
To achieve the perfect look for headshots, Scire and Riccardi recommend using Camera Ready by Catwalk. A favorite of both hairstylists, it works as a shiner and defrizzer. "You can use too much, but it's an awesome product," says Riccardi. For a client with fine hair, she'll often lightly spray it onto her hands and smooth it over the top of the head. "It can get greasy," Scire says, "so it does not need to be applied very closely."
For men, Scire warns against using styling gels. "Gels can reflect really funny and change the color of your hair," she says. "If they have really short hair, they should always use a pomade, not a gel of any kind." Hairspray doesn't provide the best results either, says Riccardi. To achieve texture and dimension, go with waxes and pomades. "You don't want the hair to be fluffy and smooth," says Farber. "You want it to be rough or more textured, with more pieces, because the light catches that."
If you want to try several different looks, Scire recommends waiting until the end of the shoot to pull your hair back. But keep in mind that no matter how your hair looks, your face should still be the focus. "Sometimes people will put their hair up in a ponytail because they think that's going to make them look younger," says Gardner. "Yet they're going to have the same expressions on their face. A lot of the youth comes from our expression, so it doesn't really matter if your hair is pulled back."
"It's not just about looking pretty; it's about what you're trying to book," adds Scire. And booking is the whole point, isn't it?
The Look is a new beauty, fitness, and health column. To ask our experts questions, email
[email protected]
.