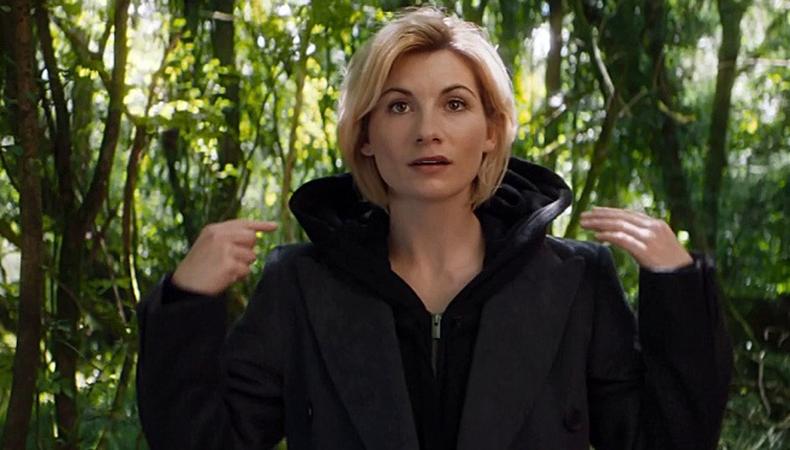 The (new) doctor is in.
BBC has announced that Jodie Whittaker will play the thirteenth doctor on its long-running sci-fi series, "Doctor Who." She will be the first woman in the show's 54-year history to step into the title role.
Whittaker will succeed Peter Capaldi, who will depart the series at the end of this year's Christmas special when the Doctor will take a new regenerative form.
Whittaker, a British actor, is best-known for her work on ITV's "Broadchurch," the crime drama on which she played the leading role of Beth Latimer (opposite former Doctor, David Tennant).
"I'm beyond excited to begin this epic journey, with Chris and with every Whovian on this planet," Whittaker said in a statement released as news of her casting broke. "It's more than an honour to play the Doctor. It means remembering everyone I used to be, while stepping forward to embrace everything the Doctor stands for: hope. I can't wait."
That Chris refers to Chris Chibnall, who'll be stepping in as the series' new showrunner, following the departure of Stephen Moffat. Whittaker and Chibnall previously worked together on "Broadchurch."
"After months of lists, conversations, auditions, recalls, and a lot of secret-keeping, we're excited to welcome Jodie Whittaker as the Thirteenth Doctor," Chibnall said in a statement of his own. "Her audition for the Doctor simply blew us all away. Jodie is an in-demand, funny, inspiring, super-smart force of nature and will bring loads of wit, strength, and warmth to the role. The Thirteenth Doctor is on her way."
To make the announcement in intriguing style, BBC released a teaser to introduce its new Time Lord, which you can watch below.
Inspired to book a gig? Check out Backstage's TV audition listings!