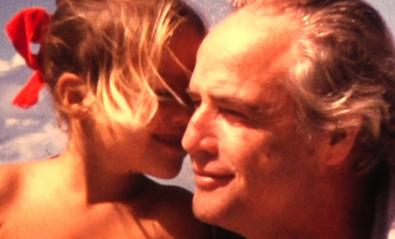 We've already outlined seven documentaries about the biz every actor should see. Here now are seven more with a biographical focus. Ever wanted a peek inside how the industry's most iconic performers became successful? Some very skilled documentarians have gone out to provide that peek for you—check out the biographical films below and learn from the greats!
"Listen to Me Marlon"
In the trailer below, you can hear one of the big screen's most distinct voices say, "Hit 'em, knock 'em over—with an attitude, with a word, with a look." Despite his status as the 20th century's most heralded actor, Marlon Brando never divulged much about his personal life, let alone his deepest secrets. Until now, that is; director Stevan Riley weaves the many audio clips Brando left behind into a cinematic portrait of a legend that had Sundace audiences raving. It's sure to knock you over.
"Joan Rivers: A Piece of Work"
Before the 2010 premiere of this documentary, which follows Rivers during an unexpectedly remarkable year of her life, many had written the comedian off as abrasive or out of touch. Thanks to director Ricki Stern, we now see Rivers for what she was: a pioneer. We catch intimate glimpses of her creative process—she studiously kept a catalog of jokes, chronicling the subjects of her vicious wit—as well as her deep passion for acting. Best of all are the moments of vulnerability and frank insecurity, which turn the greatest insult comic of all time a fascinatingly sympathetic woman.
"To Be Takei"
Everyone's favorite "Star Trek" cast mate-turned-activist provides a behind-the-scenes look at how he came to be George Takei in this heartwarming documentary. A trailblazer for actors of Asian descent, and later for marriage equality, Takei brings his infectiously campy charm to the film, which covers everything from his internment as a Japanese-American child during WWII to his dizzying ascent to the set of "Star Trek." Oh my indeed.
"Marlene"
Maximilian Schell's film about the legendary starlet Marlene Dietrich is not your typical bio-documentary. Because Dietrich refused to appear in his project, all we hear is her voice, played over newsreel footage and clips from her most iconic films. She also refuses to answer many of the interview's questions directly, offering instead thoughts on fame, death, and reality versus illusion—thoughts that provide exactly the kind of intimate portrait of this screen legend that she was surely trying to avoid.
"I Am Divine"
History's most influential, irreverent, and irresistible drag queen bares all in this outrageous documentary detailing how Divine (born Harris Glenn Milstead) shocked and delighted all who saw him/her. The longtime muse of filmmaker John Waters created a persona and cinematic style the effects of which still reverberate through pop culture today. As Waters says in the trailer, "He stood for anybody that didn't fit in, that exaggerated what everyone hated, turned it into a style, and won."
"Love, Marilyn"
The world's fascination with the biggest female movie star of all time reaches its peak in this revealing 2012 documentary. As Ellen Burstyn points out in the trailer, Marilyn Monroe created a character that many took to be her actual self; this film peels back the layers of fame to hear the star's own words in personal journals and letters. Best of all, those words are read by the likes of Elizabeth Banks, Viola Davis, Adrien Brody, and many more.
"Elaine Stritch: Shoot Me"
Nothing we can say about this stage and screen legend will do her justice. Elaine Stritch worked tirelessly on her craft throughout the final years of her life, as this behind-the-scenes film from Chiemi Karasawa makes clear. Anyone who spoke with Stritch or watched her sing Sondheim knew immediately they were in the presence of a great star; this tender portrait illuminates and amplifies that greatness.