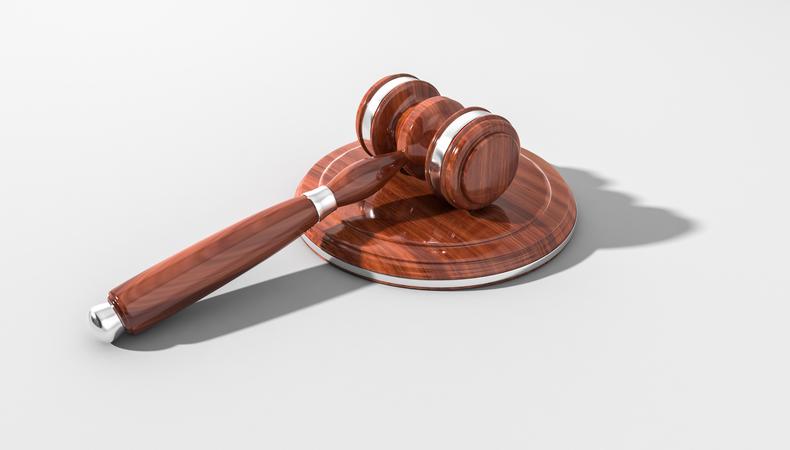 "What happens to all my stuff when I'm gone?" If you don't have your financial affairs in order, the government will decide how your assets get distributed. Imagine a complete stranger coming into your home and dividing your assets among family members you don't even talk to. Scary, right? Luckily, there are two legal documents you can prepare that designate who oversees your estate and who it will be distributed to.
Revocable Trust
A revocable trust is a legal instrument that determines who your assets will be distributed to after death. As the creator of the trust, you select a trustee—the person or persons (you can name two co-trustees) who will manage your affairs after death. As the word dictates, a "trustee" should be someone you trust. The trustees divide the assets that are owned by the trust to your beneficiaries. The beauty of a trust is that you set the conditions of when and how a beneficiary can receive their share. Many clients specify age restrictions in the case of minor children or beneficiaries who are financially irresponsible. Others want to ensure that their beneficiaries are not using drugs or alcohol and may require the trustee to administer random drug tests. You are entitled to put any guidelines you wish into a revocable trust and it gives you the option to make changes (e.g., remove a trustee or change beneficiaries) as your life changes.
If you don't have a trust, the probate court will distribute your assets according to the laws of the state you reside in. More often than not, your family members will inherit everything, as occurred when Prince passed away. His empire was divided amongst his surviving siblings, but they had to endure a very complicated court proceeding. Typically, probate matters can take between six months and two years, plus the expense of hiring an attorney and paying court costs. In some states, the filing fee alone is around $500.
What are considered assets? Besides money, real estate, and retirement accounts, it's important for celebrities and personalities to properly protect their image rights, the control of the commercial use of your identity. Since the right is a property, it can be passed on to your heirs after death. So if others use it for commercial gain, your estate can seek damages. The Celebrities Rights Act, passed in California in 1985, extended these rights to 70 years after a celebrity's death.
READ: What to Consider When Signing a Contract
Also important are one's digital assets. With the growth of social media, having accounts on YouTube, Twitter, Facebook, and Instagram can generate followers and income. It is critical that your digital assets are accounted for so that your trustee is able to exercise control over your online presence and take any action they feel is appropriate. These assets have become so important that even Facebook has provided its users with the option to designate who can take over their account after death.
Durable Power of Attorney
Another important document is a durable power of attorney, which is effective if you become incapacitated and are unable to make financial decisions for yourself. This document allows you to select an agent who can step into your shoes financially: sign checks on your behalf, sell your real property, sign contracts, and take any actions necessary with any financial institution you have an account with.
The agent should be someone you trust, as they will have a fiduciary duty to use the power granted to them for your benefit. Without this document, nobody can manage your financial affairs without petitioning the probate court. This is time-consuming and expensive. This document becomes extremely important for those who are single and don't own any joint assets. Imagine traveling for a movie shoot and becoming incapacitated. Who would pay your bills? The last thing you'd want is for your home to be foreclosed or your car to be repossessed while you were in the hospital recovering.
Discussing one's mortality is terrifying but the thought of having the courts decide how your assets will be distributed or who can make your financial decisions is even more so. Even if you think you don't have much money yet, that doesn't mean you can't plan ahead for the day you make it big in Hollywood. Protect yourself by consulting an attorney in your state that specializes in estate planning.
Naz Barouti is an attorney, author, entrepreneur, media commentator, and public speaker. Known in the legal world as the estate planning "guru," Naz has been called upon by such news outlets as Fox News Radio, Bloomberg TV, USA Today, and Fox 11 News for legal commentary in matters of death, divorce, or criminal prosecution of high-profile figures. She hosted a weekly radio program "Protecting Your Family" with Kerri Kasem and is a board member for Kasem Cares Foundation. And she can currently be heard in Los Angeles on 670 AM's professional business hour. For more information on Naz, please visit nazbarouti.com.
Get all of your acting questions answered by peers and experts on the Backstage Community forums!
The views expressed in this article are solely that of the individual(s) providing them,
and do not necessarily reflect the opinions of Backstage or its staff.