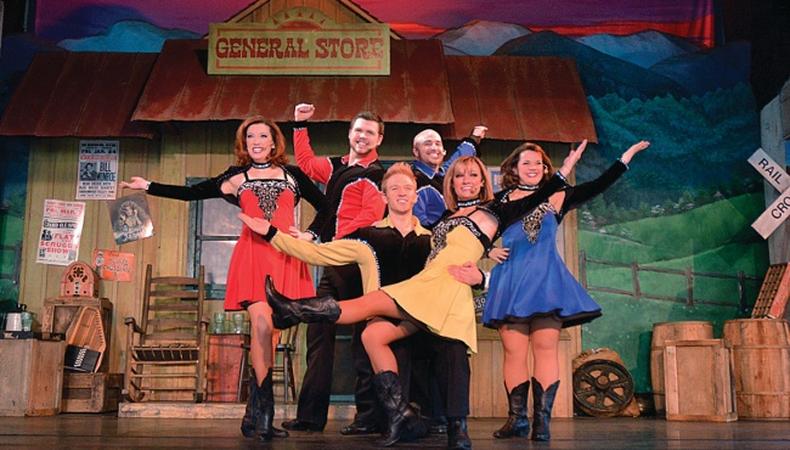 Every January, actors looking for steady work flock to a legendary theme park in the Smoky Mountains owned by a national treasure. Dollywood, in addition to being Tennessee's biggest tourist attraction and the hub of all things Dolly Parton, offers actors, singers, and dancers from far and wide several fabulous employment options. Upcoming auditions in Nashville (Jan. 17) and at the park itself in Pigeon Forge, Tenn., (Jan. 31) will provide opportunities to perform in shows that have received top honors from the International Association of Amusement Parks and Attractions for the last six years in a row—which sure doesn't look too shabby on a résumé.
"We give our performers an opportunity to perform at a theme park that's owned by one of the most famous, world-class entertainers out there," Roger White, the park's stage manager and auditions coordinator, told Backstage. Cast members in shows like the '50s revue "Dreamland Drive-In," a doo-wop a cappella group, and a full roster of Christmas-themed musicals also work with world-class directors and choreographers, and have the option of moving on to higher management positions in the park community.
The best part about calling oneself a Dollywood entertainer, however, may be its seasonal time frames. When the park opens in late March, performers have the option of working through October or staying on for the popular Christmas shows. There are also several performances specific to summertime, ideal options for those on a student's schedule.
Auditioners are asked to prepare three different songs—one up-tempo, a slower tune, and a ballad—in whatever musical style suits them. Callbacks for dance and other areas of production usually follow. "The main thing our producers try to do is make sure the audition experience is positive," said White. "We realize we're trying to sell ourselves to performers. We want to make sure everybody has a good time. We want them to relax and feel comfortable and showcase what they do best, which is hopefully to entertain."
Entertainment, pure and simple, is at the heart of Parton's world. When it comes to qualities producers look for in prospective members of the park's community, White emphasized open-hearted honesty and a naturally sunny spirit. "Our big thing at Dollywood is to create memories worth repeating for our guests. We try to tell stories through our shows, we try to share feelings in our songs. We want our guests to be able to feel that and experience that time and time again when they come to our park."
It's advice that echoes the words of a certain country music legend: "If you see someone without a smile, give 'em yours."
Inspired by this post? Check out our audition listings!