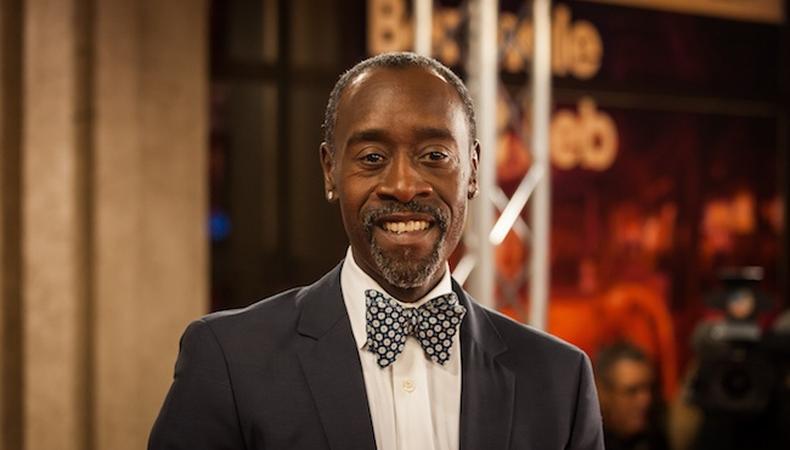 Stay in the loop on industry and casting news with our write-up on who's been slated for recent film and television roles!
"Ball Street"
While Black Friday may be the most important shopping day of the year, Black Monday conjures a less prosperous image. The moniker was given to Oct. 19, 1987, the day the stock market inexplicably crashed to its lowest point in history. The event is now fodder for Showtime's newest potential series, "Ball Street." The pilot looks to point fingers and implicate a band of Wall Street outsiders in the mysterious crash. The buddy project is anticipated to be a mostly comedic half-hour series. Casting is still ongoing with Allison Jones filling roles, but two names have already signed on to the project: Don Cheadle and Andrew Rannells. Both are fully on board for the production, which is anticipated to start filming just before pilot shooting season begins in February 2018. Los Angeles will host the Seth Rogen– and Evan Goldberg–directed pilot.
"A Score to Settle"
Nicolas Cage is out for revenge. The action star is about to find himself on a quest for vengeance in "A Score to Settle." The film will follow a terminally ill ex-con whose original stay in prison was due to a wrongful conviction. Upon release, he sets out to find the men who wronged him. Cage has already signed on for the lead role, and additional actors are being assembled by the team at Automatic Sweat. The indie thriller will be directed by Shawn Ku. Exact production dates are not available, but the project looks to start filming in late winter. The shoot will likely take place in one of the coastal production hubs, and Vancouver, British Columbia, is currently the strongest candidate.
"The Garden of Last Days"
A strip club may not be the place that comes to mind for a long-lasting chance encounter, but three strangers who visit one are about to see their lives become intertwined in unimaginable ways. An exotic dancer is stuck without a babysitter for her three-year-old daughter on the same night a rich foreigner tests his luck and finds himself almost committing a criminal act. Throw in an angry loner on the other side of the club door and the story becomes one of lives meshing. The film is based on the novel by Andre Dubus III. No casting has been confirmed, but rumors indicate Emma Roberts may be taking on a role in the project. Betty Mae Inc. will head up casting for the production. Filming is anticipated to begin in early March 2018. Production will be held in Puerto Rico.
For the latest news, check out backstage.com/resources to find thousands of production listings, casting directors, acting classes, agents, and more!