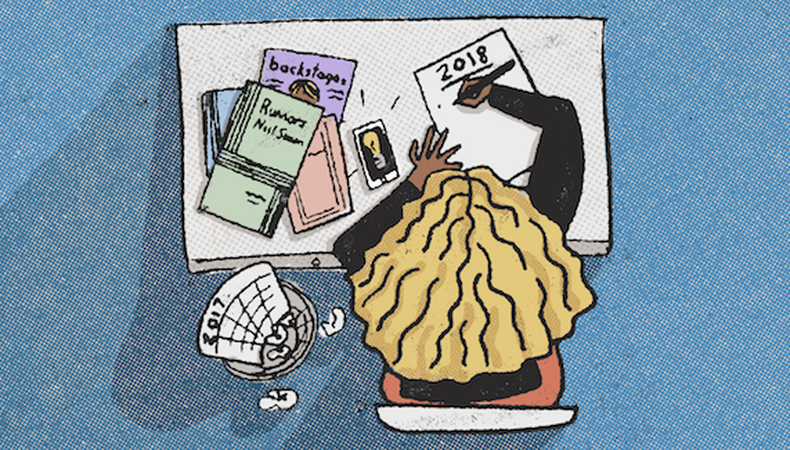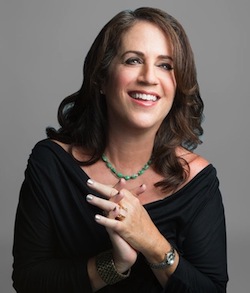 At the end of 2017, as with every year, we were flooded with lists upon lists designed to push us to reflect on our past year. Evaluating what you've accomplished over the last 12 months can be nothing but beneficial to your career. Your training should be a continuous endeavor. Classes are not just for beginners. You need to keep your instrument—your body, your mind, your voice—worked out. If you were a runner, you wouldn't run a marathon without consistently training beforehand. It's the exact same thing as an actor. You shouldn't be working things out inside the audition room. That's the place to bring your best game.
There are so many things you can be doing during your off time to stay ahead of the curve. For example, watch one or two episodes of all the new series so that when you get an audition the night before, you'll spend that crucial time on your preparation and not have to catch up on watching episodes of the show. Watch old classic and iconic movies. Many times you will work with a director who doesn't have the language to help direct you, but they will invariably use a movie scene as a reference. Check out the link on my website's resources page for must-see movies from 1960–1990. Watch episodes of "Actors on Actors" from Variety. You'll see famous actors interviewing each other and learn so much about the process from their personal stories.
These days, we are hardwired to be on track 24/7 to manage our careers. It's crucial to have some balance in your life, so keep it rich and stay interested. Stop talking and listen more. And if you stop being interested in acting, stop acting until you fill the tank back up. Go see a concert, take in a museum's offerings, spend quality time with your friends and family, or volunteer. Get involved in something outside of yourself. You need to have a real life in order to draw experience and emotion for your work.
Now, you've read my top advice from the last year, and I posed the same question to my Twitter and Facebook followers: "#actor friends. What are you doing for the New Year to up your game? Curious! And hoping to share with our community." Below are some great examples from actors who have found balance in their lives.
"After being in business for 26 years, I'm taking a two-month break from big auditions to refresh, rejuvenate and get immediate feedback from a live audience, doing dinner theatre. Sometimes you really need to do this as an actor!" —Francine Wolf
"Nothing to do with acting... Be a better person and teach as many people that are interested in the TRIPLE FILTER. I have less tolerance to listening to people talk about others in a negative way." —Cheri Murphy
"Going to strengthen my home life with my GF and my kitty! I learned some great advice to have a good solid home to go home to because, well, this industry is tough and mentally taxing. Going home to a warm, inviting, and happy home will make a world of a difference!" —Aris Juson
"Well, for starters I finally created a Twitter account." —Jasmine Wright
"1. Taking classes 2. Collaborate more 3. Continue getting out my comfort zone, make more bold choices! 4. Enlisted an accountability partner 5. Continue getting in even better shape 6. Enjoy the journey to my next goal, cuz I'll only experience it once 7. Volunteer!"
—Sofie Khan
And to wrap it all up, my favorites!
"Less Jameson. More sake."
—Fernando Martinez
"I'm just going to book a series regular." —Alan Heitz
Known for her work in film and television, producer and casting director Marci Liroff has worked with some of the most successful directors in the world such as Steven Spielberg, Ridley Scott, Mark Waters, Christopher Nolan, Brad Bird, and Herbert Ross. While working at Fenton-Feinberg Casting, she, along with Mike Fenton, cast such films as "A Christmas Story," "Poltergeist," "E.T. – The Extra Terrestrial," "Indiana Jones and the Temple of Doom," and "Blade Runner." After establishing her own casting company in 1983, Liroff cast "Footloose," "St. Elmo's Fire," "Pretty in Pink," "The Iron Giant," "The Spitfire Grill," "Untamed Heart," "Freaky Friday," "Mean Girls," "Ghosts of Girlfriends Past," "Mr. Popper's Penguins," "Vampire Academy," and the upcoming "The Sublime and Beautiful," which she produced as well, and the upcoming film "Magic Camp.".
Liroff is also an acting coach, and her three-night Audition Bootcamp has empowered actors to view the audition process in a new light. The class spawned an online course available at Udemy entitled "How To Audition For Film and Television: Audition Bootcamp." Visit Liroff online at marciliroff.com, follow her on Twitter @marciliroff and Facebook, and watch her advice videos on YouTube. You can also read her blog.
Inspired? Check out Backstage's Los Angeles audition listings!