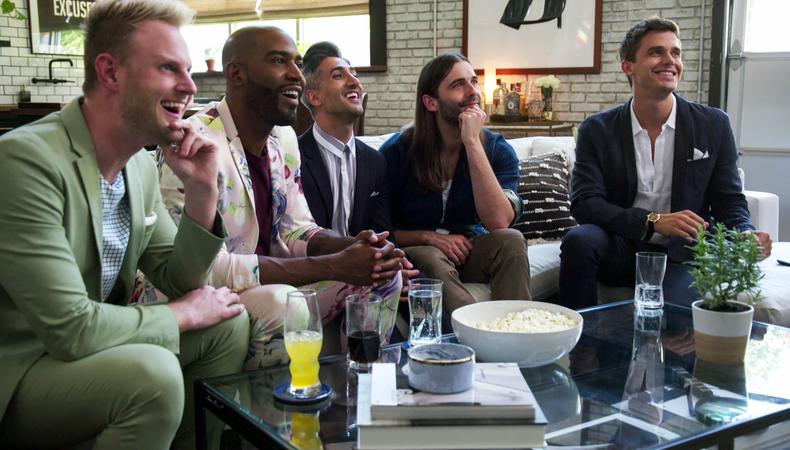 Will the 70th Emmy Award nominations include the dramatic contenders below? According to those of us who watch way too much television here at Backstage, they should. Here is a handful of long shots for 2018 Emmys attention, presented to you last minute, and sometimes in all caps.
READ: Backstage Picks the Comedy Emmy Nominees of Our Dreams
Vanessa Kirby, "The Crown" (Netflix)
Long live the Queen! Or, rather, Princess Margaret. Or, rather, Kirby's portrayal of QEII's younger sister. From Season 1 to Season 2 of "The Crown," Kirby went from scene stealer to stealing the show. We follow this young, single woman's second wind as a London socialite, unapologetic in her ennui, boldly stepping into situations we will never see Claire Foy's Queen Elizabeth approaching (like a nude photo shoot!). While the season focuses on Prince Philip's frustrations as Britain's second fiddle, Kirby's wild nights, tantrums, noisy renovations, and overall pettiness became the most compelling storyline of the season. I'm sorry to see her go. —Elyse Roth
Laura Linney, "Ozark" (Netflix)
What happens when a bored, adulterous, middle-class wife learns that her husband's money laundering operation might be in trouble? Linney steals the show, that's what. In a single scene of this Netflix freshman, the actor can chart you through everything on Wendy Byrde's map: messiness, vulnerability, true kickassery. Her performance may even convince you that your husband is working for a Mexican cartel too, you just don't know it yet. —Lacey Ware
Tahar Rahim, "Looming Tower" (Hulu)
How do you unpack the mistakes of 9/11? When Jeff Daniels and Peter Sarsgaard embody the consequences of an overconfident American ego in Hulu's brave limited series, standout Tahar Rahim brings to Hulu's limited series a crucial ingredient in portraying such history: integrity. What the actor illuminates in the truth-telling Ali Sofin is both subtle and strong, a relentless reminder of the heaviest of consequences. Why not reward this scene stealer with an Emmy nod? —LW
J.K. Simmons, "Counterpart" (Starz)
We've seen plenty of actors double up on screen to play two separate characters (often twins) in the same frame. But the technical trick alone is not enough to make a great performance. What makes Simmons' turn as Howard and Howard Prime (his titular "counterpart") in Justin Marks' breakout Starz drama is his ability to play what's ostensibly the same character in the same frame who, through various turns of fate, have evolved or devolved into a different presentation of that person. It's a masterclass in nuance to see Simmons tackle the stoic and hardened Prime alongside the meek and people-pleasing Howard—and that's just Episode 1. His work through this sci-fi espionage thriller's 10 episodes and his exploration of how one Howard informs the other, and vice versa, will rock you to the core. —Benjamin Lindsay
Yvonne Strahovski, "The Handmaid's Tale" (Hulu)
To go toe-to-toe with Elisabeth Moss requires a beast of matched ferociousness. In the second season of Hulu's "The Handmaid's Tale," thy name is Waterford—Serena, that is. Though the first season of the too-close-for-comfort dystopian series saw Strahovski's Mrs. Waterford more one-dimensionally complicit, the second season required both actor and character to purvey a nuanced depth that was somehow harrowing, sympathetic, then harrowing again. She was one of few principals not to have been Emmy-nominated last year, but blessed be the voters who right that wrong in 2018. —Casey Mink
BONUS: "Queer Eye" (Netflix)
ALL THE AWARDS FOR "QUEER EYE." I LAUGH, I CRY, I FEEL BETTER ABOUT THIS FUCKED UP WORLD WE LIVE IN. I WANT TO KISS TAN FRANCE ON HIS PILLOWY LIPS AND MAKE JONATHAN VAN NESS PLAY WITH MY HAIR. I HAVE SPENT DOZENS OF HOURS OF MY LIFE WATCHING VIDEOS OF THE CAST JUST BECAUSE I WANT TO PRETEND I AM FRIENDS WITH THEM. —Allie White
Check out Backstage's TV audition listings!