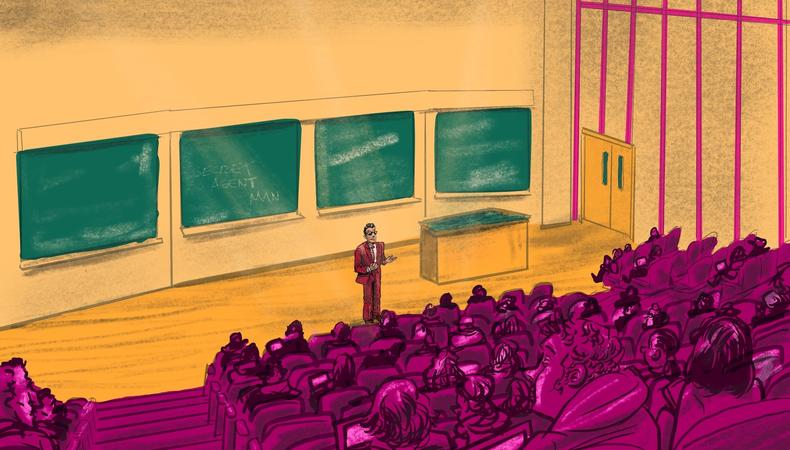 Over the last few weeks, I've been meeting with recent graduates from all of the major colleges across the country. Why? Because that's what agents do at this time of year. You see, we're all hungry for young talent who have the potential to bring in big money, so we take a lot of meetings, make some offers, and hope to sign at least one actor who can go the distance.
It's an interesting process, and I've had fun getting to know these graduates. They're all well-trained and raring to go. Their inevitable cynicism hasn't settled in yet! The only problem is that none of them know much about the business side of the industry they're about to enter. That's a shame, because it is just as important as the creative side.
I've always wondered why these fancy schools don't teach their students more about the entertainment industry. I guess they think memorizing Shakespearean monologues is more important. Well, I think knowledge is power, so in an effort to create some balance, I'm going to reveal a few basic facts about my profession (and myself) that they won't teach you in school.
READ: How to Get an Acting Agent
1. I never wanted to be an agent.
When I was a little boy, I didn't dream about becoming a talent agent. I wanted to be a firefighter. After graduating from college with a degree in communications, I worked at a postproduction house in Chicago for several years. Then I moved to Los Angeles, where I landed an assistant job on a top agent's desk. This wasn't a career move; I just wanted to shake things up, and everyone said it was the best way to get my foot in the Hollywood door. But much to my surprise, I ended up loving the work, and 10 years later, here I am representing people like you.
2. I don't get to keep 10 percent of your earnings.
The commission that comes out of your check goes directly to the company that employs me. They use the money to pay the bills. I get a weekly salary and a year-end bonus based on my bookings.
3. I can't get actors work.
All I can do is create opportunities, which means setting up auditions and meetings. You're the one who has to actually book the job. That's why you get to keep 90 percent!
4. I read more than you can imagine.
I've been wanting to read the "Game of Thrones" books for years. You know why I haven't? It's because I don't have time! I'm too busy reading scripts, especially during pilot season. Some are good, most are bad—and yours truly gets to read each one.
5. My work hours never stop.
On a good day, I'm able to leave my office around 6:30 p.m., but I still have to check the breakdowns at night and on the weekend. If a casting director posts one, I submit. Agents also spend a lot of time attending sets, plays, screenings, improv shows, and more. And when it comes to clients, especially the ones who are earners, I have to always be available for emergencies—real or imagined.
These are the sorts of things actors should know before they start looking for representation. Understanding the truth about agents could be the first step to getting signed, and it will definitely make you a better client.
This story originally appeared in the June 13 issue of Backstage Magazine. Subscribe here!
Ever wonder what agents are really thinking? Get more from Secret Agent Man here!