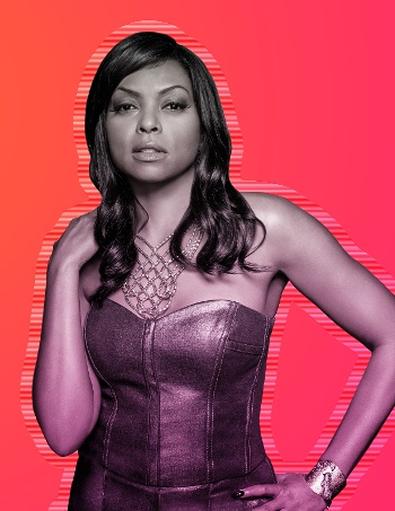 We're not arguing that Jon Hamm isn't awesome on "Mad Men," but here are 20 other actors who are maybe not on everyone's Emmy short lists but deserve to at least be nominated this year!
And be sure to check out "20 Funny Actors Worthy of an Emmy Nom" while you're at it!
Best Actor in a Drama

Jamie Dornan, "The Fall"
Every conversation about "The Fall" revolves around how uncomfortably attractive Dornan is as a serial killer of women—but that's actually not as integral to his performance as his total calm. Remaining so coolly in control takes great skill, and Dornan's preternatural stillness as Paul Spector makes him one of the most frightening, memorable characters around.
Freddie Highmore, "Bates Motel"
The "Psycho" prequel rebounded from a weak second season thanks in large part to Highmore's high-wire performance as a deranged Norman Bates, finally adopting his mother's traits and wardrobe and wreaking havoc on innocent girls. The magic of Highmore's work is that we can see his Norman convince himself that his hallucinations are real despite everyone's pleas to the contrary.
Clive Owen, "The Knick"
Owen is the core of this heart-pounding drama as Dr. John Thackery, the fame-obsessed medical trailblazer teetering on the brink of insanity. On the show set in a New York City hospital at the turn of the 20th century, the actor hits every single mark—from nail-biting focus in the surgical theater to hazy, opiate-infused romps in a whorehouse, his performance has the precision of a surgeon's scalpel.
Matthew Rhys, "The Americans"
Rhys went beyond his usual great performance as Soviet spy Philip in the series' third season, practically reveling in his character's disgust at the moral quagmire in which he has found himself. Pulling just short of seducing a teenager close to his own daughter's age for the motherland, Philip was appalled with himself and the choices being made around him—all of which Rhys explored unflinchingly.
Dominic West, "The Affair"
West perfectly plays up the emasculated husband archetype, frustrated with his kids and fighting with his wife and in-laws. Despite his frustrations, like all unfaithful men, he can still charm the pants—literally—off a Montauk woman, Alison (Ruth Wilson). It's through their relationship that we see all of the dynamics West can deliver.
Best Actress in a Drama
Sarah Goldberg, "Hindsight"
Your best friend wakes up on the morning of her wedding and says she's actually from 20 years in the future, when you're no longer speaking. And you say, "Wow. OK!" Possibly only Goldberg could make this automatic acceptance of the implausible so plausible, all while providing delectable comic relief and a very real heart to VH1's practically perfect look at the '90s and female friendship.
Eva Green, "Penny Dreadful"
To watch an episode of Showtime's kitchen sink horror series is to be astounded by Green. Tormented by demons and literally pursued by the devil, her performance is a feat of technical precision and frenzied passion. Is it any wonder that even Dorian Gray (you really must start watching) falls in love with her?
Taraji P. Henson, "Empire"
Henson is both the scene-stealer of the record-breaking hit Fox series about the Lyon family and the hip-hop label founded by its patriarch and the unabashed heartbeat of this soapy masterpiece, bringing a singular, unsullied voice to network television. The Emmys are going to want a taste of Cookie!
Rose McIver, "iZombie"
Every week, as zombie medical examiner Liv Moore, McIver gets to play a new character after Liv eats the brains of a murder victim. From PTSD-suffering vets to alcoholic reporters, McIver seamlessly layers new personality traits over her own stellar turn as a woman whose life was snatched away but who has to find a way to keep living anyway.
Caitriona Balfe, "Outlander"
The logline for this cable adaptation of the classic time-travel bodice ripper sounds eye-rollingly bad—but then Balfe's haunting voiceover begins and you find yourself drawn into her story as a 1940s nurse transported a couple hundred years into the past. Onscreen in almost every scene, she grounds the story in something very real, very sexy, and very moving.
Best Supporting Actor in a Drama

Tobias Menzies, "Outlander"
Menzies has an actor's dream on the Starz series: In the 1940s storyline, he plays the sympathetic, loving husband. In the 18th century, he's a maniacal, sadistic redcoat who delights in inflicting pain on Claire (that would be his wife in the '40s). Confused? Not if you watch Menzies' performance, a perfect throwback to 'stache-twirling villains.
Alan Cumming, "The Good Wife"
Twice nominated for his role as Eli Gold on CBS' procedural-political darling in 2010 and 2011, Cumming's performance has only strengthened since. Brash beyond belief but one of the most lovable characters on the show, Cumming has nailed his "Good Wife" alter ego in a way few actors can.
André Holland, "The Knick"
Holland is the eye to Clive Owen's storm as the brilliant and underestimated Dr. Algernon Edwards. He's calm, cool, and collected at the titular Knick, but outside the hospital's walls he allows his anger to bubble to the surface over his need to prove his competence in all areas, stretching from his career to his romantic relationships.
Rahul Kohli, "iZombie"
As the voice of reason in zombie M.E. Liv Moore's world, Dr. Ravi could become a fount of exposition—but instead, Kohli has made the good doctor a sexy nerd who loves playing video games as much as trying to discover a cure for a zombie virus, providing the series with some much-needed lightness.
Ben Mendelsohn, "Bloodline"
With a perpetual cigarette hanging from his lips, Mendelsohn is unsettling one minute and emotionally devastating the next. He fully inhabits the recalcitrant black sheep of the Rayburn clan, and the subtleties of his indignant performance are what make audiences sympathize with such a largely irredeemable character.
Best Supporting Actress in a Drama
Kerry Bishé, "Halt and Catch Fire"
The AMC series didn't take long to realize the secret weapon in Bishé—she quickly rose from neglected housewife to power player in the retelling of the creation of the modern computer. And Bishé was up for the challenge, shrugging off the role's early limitations and soaring when given the opportunity.
Juliette Lewis, "Secrets and Lies"
Lewis made a welcome return this year, not only with her fantastic turn on "Wayward Pines" but as the no-nonsense, brutally direct detective investigating a child's murder on this ABC drama. Lewis made a feast out of her tight-lipped role—and we can't wait to see what she does for Season 2!
Jada Pinkett Smith, "Gotham"
From the moment she appears in the pilot, you know that Smith is going to be the series highlight as lady gangster Fish Mooney. And it doesn't take her long to prove you right. Whether she's casually inflicting pain or disingenuously protesting her innocence, Smith walks the line between camp and grit that the rest of the show cries out for.
Maura Tierney, "The Affair"
Tierney has a quiet control over her craft that makes the times when she decides to show vulnerability as a betrayed wife all the more powerful. And in the times when her strength is at the forefront, it's clear she's a welcome addition to a growing canon of TV's fierce female characters.
Maisie Williams, "Game of Thrones"
It feels reductive to declare Williams the greatest child actor on television, fitting as that title may be. That's because she carries herself with a composure far beyond her years, turning young Arya into Westeros' deadliest warrior simply by leveling her gaze at adversaries—a stare that must chill scene partners to the bone. Valar morghulis indeed.
Inspired by this post? Check out our television audition listings!